WVU Medicine Otolaryngology at American Academy of Otolaryngology Conference Sept 2017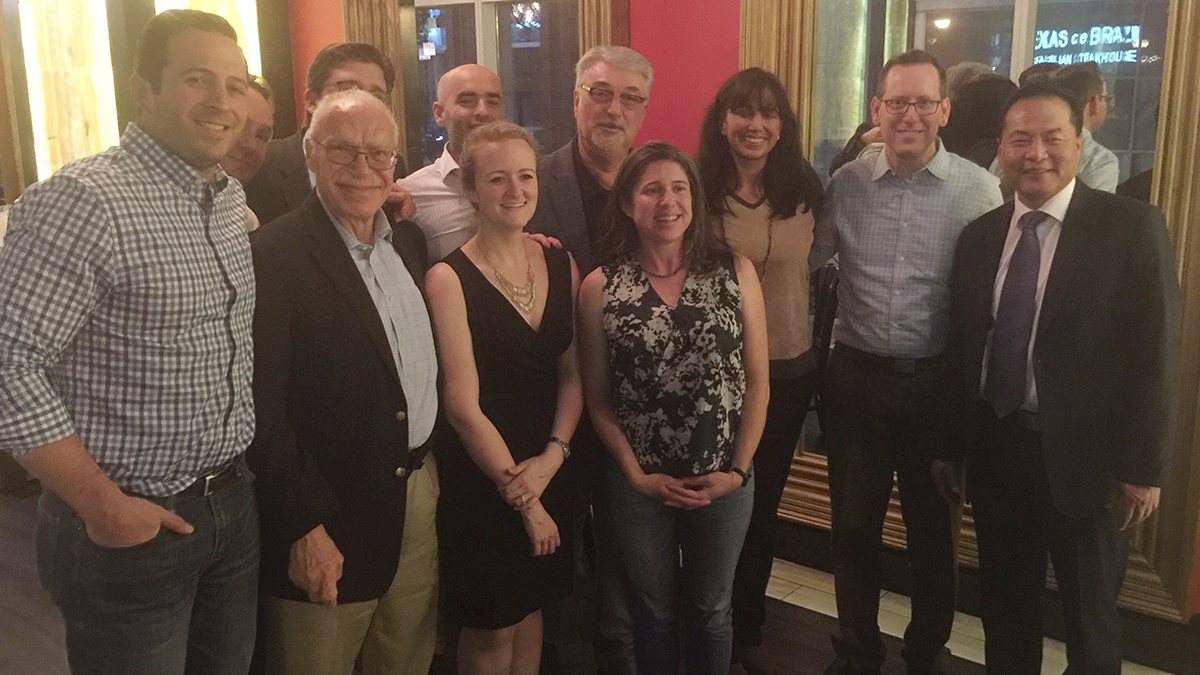 The Department of Otolaryngology faculty and residents, as usual, attended this years' academy meeting in Chicago. This year 9 (75%) full time faculty members and 7 (69%) of residents participated. They contributed: 4 instruction courses 11 oral presentations and 4 poster presentations.
A dinner was held during the meeting where all faculty and residents in attendance at the meeting participated, as well as WVU alumnus who were there.
The department wants to thank all those who contributed to this yearly academic meeting.
Drs.
Steve Wetmore
Hassan Ramadan
Mark Armeni
Steve Coutras
Adam Cassis
Brian Kellermeyer
Rusha Patel
Jeffson Chung
Michele Carr
As well as the following residents:
Drs.
Shilpa Vishwanath
Ben Addicks
Scott Shapiro
Adam Bender Heine
Habib Zalzal
Dan O'Brien
Philip Purnell