Transitional Year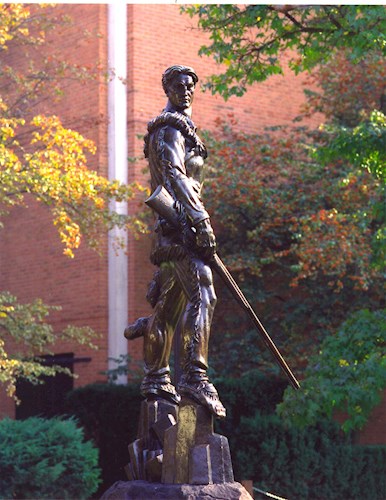 Welcome to the website for the Transitional Year Residency Program at WVU. In January 2013  the Transitional Year Residency Program received continued accreditation for five years by the ACGME. Our 11th year of Transitional Year residents completed their training in June 2016 and now we have welcomed nine new residents to our program.
The purpose of the transitional year is to provide a well balanced program of graduate medical education in multiple clinical disciplines over a twelve month period. All of our current and past residents have matched in future residency programs in Anesthesia, Dermatology, Neurology, Occupational Medicine, Ophthalmology, PM&R, Radiology, and Radiation Oncology. Each resident has an individually designed schedule to facilitate the preparation for his/her specific future specialty. Residents in our program have the opportunity to complete rotations in Internal Medicine, Family Medicine, Surgery, Emergency Medicine, Pediatrics, Labor & Delivery, Psychiatry, Anesthesiology, Radiology, Ophthalmology and Neurology. In all of these clinical disciplines we have very active residency programs.
The majority of the TY residency training occurs primarily in Morgantown at the clinical campus of the Robert C. Byrd Health Science Center which includes a 522 bed, Level 1 trauma center and tertiary referral hospital. The facility is also a certified stroke center and a certified diabetes center. Each resident also has the opportunity to work at the Veterans Administration Community Based Outpatient Clinic.
Morgantown is a beautiful, small college town located approximately 70 miles south of Pittsburgh. We are surrounded by mountains, lakes and rivers so the area offers numerous outdoor recreational activities such as boating, hiking and skiing. The University and its community also provide year- round cultural events and sporting activities.
We invite you to come for a visit. Please contact us for more information.
Mary Warden, MD
Assistant Professor, Internal Medicine
Program Director