Initial Evaluation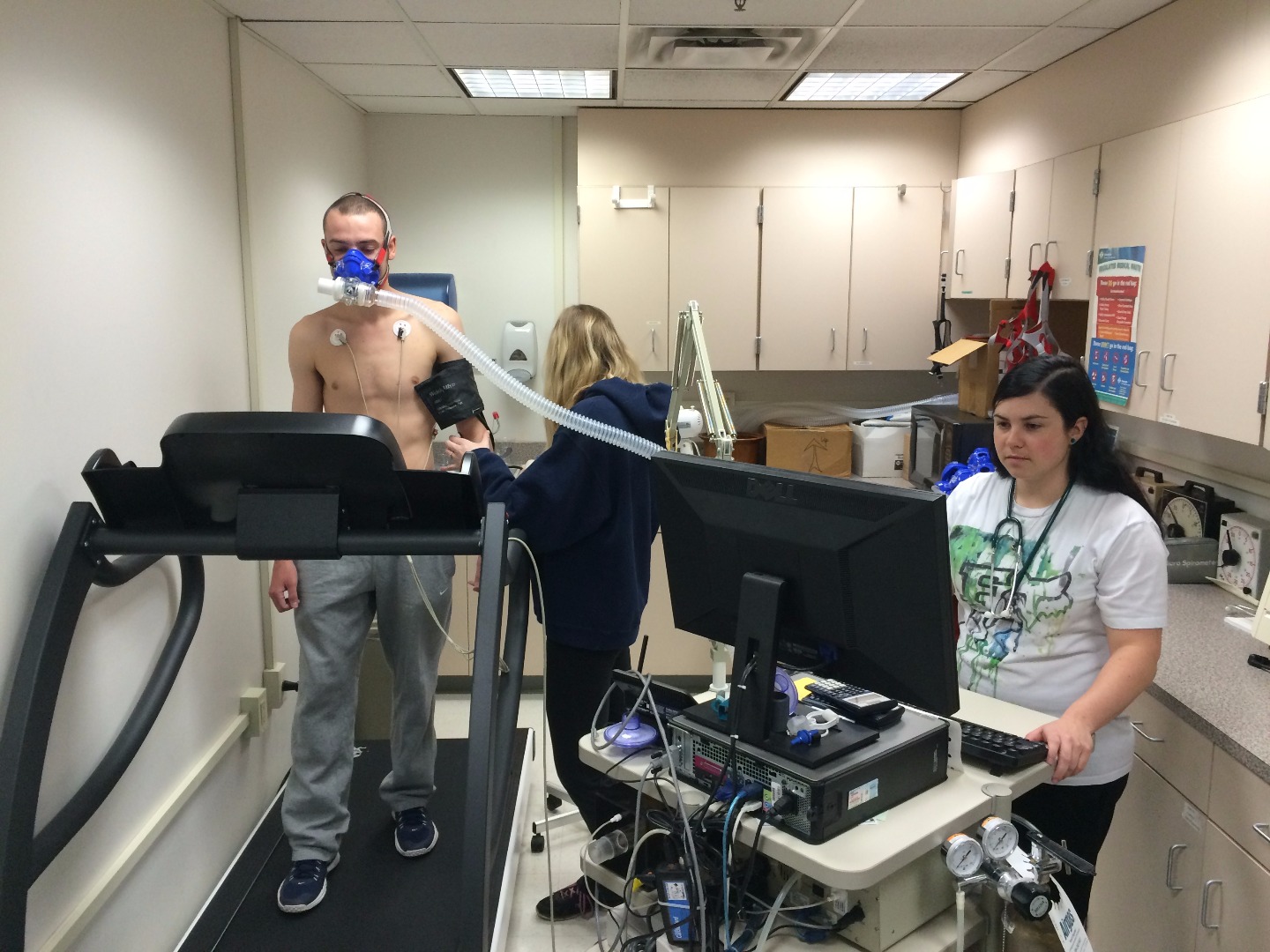 Upon entrance into the Human Performance Lab, an initial evaluation must be performed. The entrance evaluation is usually performed on a treadmill or bicycle ergometer; however, other equipment can be utilized in order to facilitate comfort for the patient and still providing accurate information. An initial evaluation is not designed to be a diagnostic procedure. It is a submaximal effort designed to take the participant to a designated level of exercise to evaluate the physiological response.
An initial evaluation is crucial to the lab staff in order to determine what level of exercise an individual should maintain while helping to identify any potential contraindications to exercise. The exercise routine developed for the participant is strongly determined by the results of this evaluation. The test is conducted under the most stringent conditions. Blood pressure, heart rate, and EKG are all monitored while trying to determine the participant's VO2 max to provide a safe and effective environment.
Following the exercise test, body composition analysis is made available. There are two options for the body composition: BodPod and Skinfold technique. Both of these are simple, painless procedures that allow the Human Performance Lab Staff to accurately measure the percent body fat within +/- 5 %.
Following both the stress test and body composition, a significant amount of time is set aside to review the results with the patient and to answer any other questions they may have. The Human Performance Lab staff take the time to explain everything in detail.
The initial evaluation is an exciting time for both patient and staff. It is important in order to provide a safe and effective program for participants as well as a quantitative marker for the patient. Individuals are encouraged to retest and opportunity is made available for those that desire.