Academic PCMH Fellowship in Family Medicine

Is our PCMH Fellowship right for you?
Are you a family medicine resident interested in primary care innovation?
Are you interested in working with teams to deliver cutting-edge primary care?
Would you like to learn more about measuring and improving the health of populations of patients?
Are you interested in creating new strategies to address the needs of vulnerable patients?
Do you want to become an expert in PCMH practice transformation?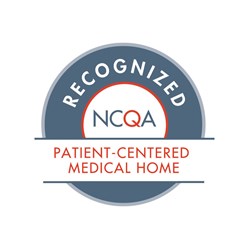 About the PCMH Fellowship
The fellowship is a one-year, full-time faculty development fellowship designed to create physician leaders in primary care practice improvement and transformation to PCMH model of care.
WVU Department of Family Medicine has been engaged in practice transformation since January 2012 and works collaboratively with affiliated practices at various stages of PCMH development. The rich academic environment of the department and the institution provides valuable opportunities for experiential learning in practice transformation leadership.
Clark K Sleeth Family Medicine Center recognized as Level 3 PCMH

Goals
Acquire skills to develop, evaluate, teach and lead practice improvement.
Acquire applicable knowledge and experience regarding PCMH transformation in an active PCMH environment.
Acquire expertise regarding primary care practice requirements for attaining NCQA PCMH Recognition.
Qualifications
Graduate of an accredited Family Medicine Residency Program, with board eligibility or board certification.
Excellent academic and clinical record.
Interest in developing skills in healthcare data analytics, clinical team leadership and chronic disease management.
Scholarship Requirements
The Fellow will be required to present at least one presentation (poster or other presentation) related to primary care practice transformation at a national or regional conference. The Fellow will be encouraged to participate in scholarly exchanges about PCMH and primary care redesign including practice improvement workshops and online learning communities such as Transformed Delta Exchange or Patient Centered Primary Care Collaborative.