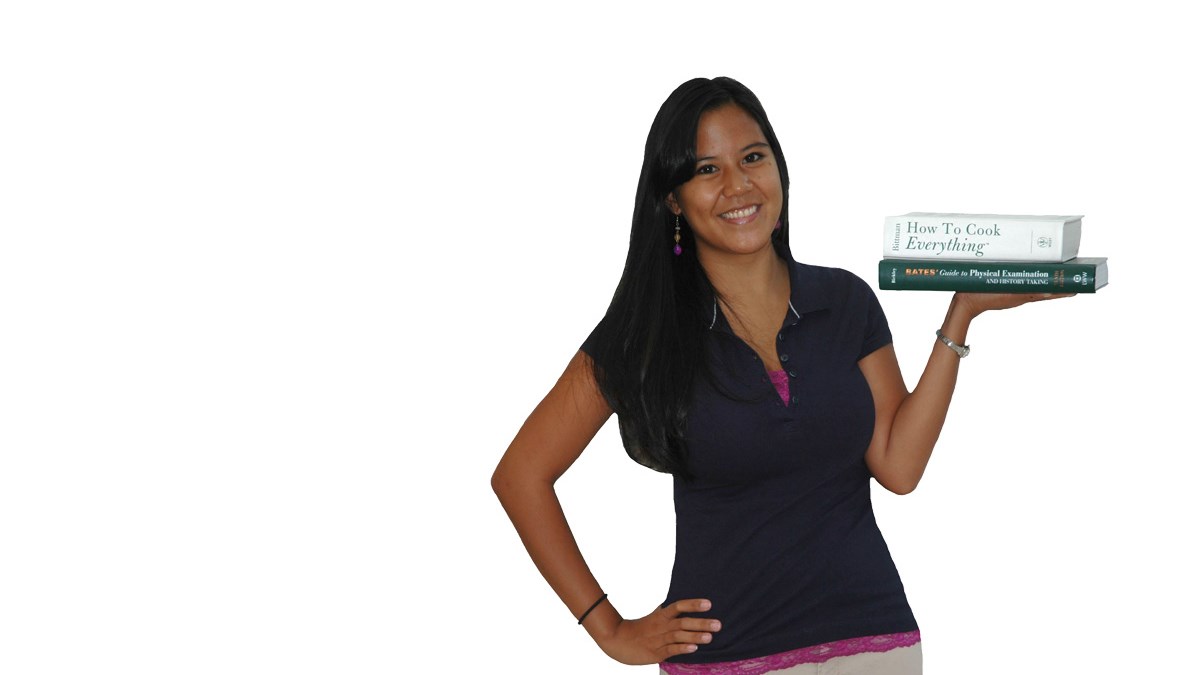 Hometown:

Princeton, WV

Undergraduate Degree:

Medical Laboratory Sciences

Residency:

Family Medicine, West Virginia University
1. What made you decide to get your MD degree at WVU?
I went to undergraduate school here, I have a degree in medical technology (now medical laboratory sciences). I was already familiar with the building and facilities. When decision time came I decided I was not done with WVU yet. I also like the rural health program since I'm from southern West Virginia, Princeton.
2. Why did you get a degree in Medical technology first?
I knew I didn't' want just a biology degree at the end of four year. In case I changed my mind about medical school I wanted something I would be able to go right into a job with. I also like the option for forensic science with medical technology.
3. What is appealing about the MD program?
The faculty, the teachers are warm and welcoming and want to pass on the knowledge and make sure that it is really in your head so we can become their future colleagues. They are awesome teachers and mentors. They were wonderful at Harpers Ferry, where I just did my externship. Even in our first year I did not have a teacher that I did not like.
4. What is your favorite part about the MD program?
I like how we are close as a class. I'm amazed that 100 strangers can become so close after a year. You would expect cattiness to happen, but we haven't had that year. We are all on the same team and we put forth a team effort.
5. How do you balance school, home, and social life?
I don't know. There isn't one formula. You have to know your limits and take a break when you need it. It also helps to have friends and family who know when it is a good time to call or not; when I'm close to a test date or not.
6. What are your goals after graduating?
To get a job. To take everything that I have learned and put it to good use so I can help others.
7. What is your favorite thing to do outside of school?
I like to eat sushi; anything to be outdoors even just studying or playing around.
8. Do you have any advice for anyone who wants to attend medical school?
Work as hard as you can until you get into medical school then relax until it starts.