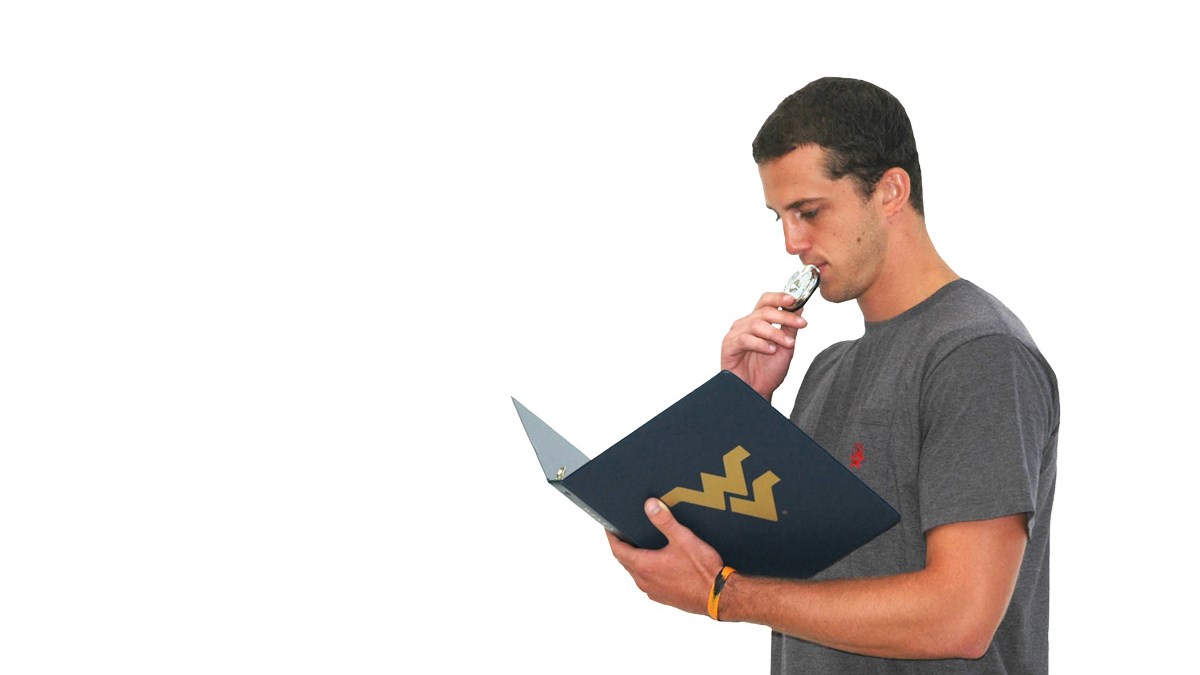 Hometown:

Parkersburg, WV

Undergraduate Degree:

BA, Psychology, Princeton University

Residency:

Radiology, University of Virginia

Special Honors:

Inducted in to the WV Alpha chapter of the Alpha Omega Alpha (AOA) Honor Medical Society
1. Your dad is a neurologist and brother is a dermatologist who both graduated from the WVU School of Medicine. Do you think that since they were doctors this has had an influence on your decision to attend medical school?
They never pushed me, but they had nothing but good things to say. My grandpa had a bigger influence. He was a general practitioner and did everything with patients. My community still talks about it today. I always knew I wanted to do something in health care; I thought about being a veterinarian, but I wanted to be with people. I knew being a doctor was for me.
2. What made you decide to get your MD degree at WVU?
I love West Virginia-Wild and Wonderful. I went away from home (Parkersburg, WV) for my undergraduate education and wanted to come back. Also when I made my visit to WVU and met the faculty I knew it was the ideal place to become that doctor that I wanted to be.
3. What is appealing about the MD program?
To me the faculty is available and I like to ask questions, talk to the professors or send them an e-mail. During my tour with the third year student he reiterated that they are available for you. I knew I needed that to learn.
4. What is your favorite part about the MD program?
How incorporated basic sciences is in the classroom. I also like the group based learning in the PDCI classes. The program based learning is sometimes over looked, but when working, we will work as a team and need to learn how to take advice and learn how to work with others on the team.
5. You played college football during your undergraduate studies. Do you have any advice for college athletes that are thinking about medical school?
It is a common missconception that sports get in the way of medical school. It prepared me well and helped me learn to balance my time. I get used to the amount of work. I didn't have a lot of time, but I learned to focus when I need to.
6. How do you balance school, home, and social life in medical school?
I get my work done as quickly as possible, but I don't rush. I make time for my family and friends. Each day I do something with either my family, friends, or for myself.
7. What are your goals after graduating?
I would like to specialize in something. Everything I see I like. I have always been fascinated with the brain. I'm doing some research with Neurosurgery this summer on traumatic brain injury. It is in the early stages and I would like to see it through.
8. What is your favorite thing to do outside of school?
I'm big on sports-any. I also like to play the piano and sing. The group (of my classmates) and I sang and played in the class's habit relief effort and the cadaver lab memorial service. After that the name got changed to Chorus Callosum. We hope to sing more songs.
9. Do you have any advice for anyone who wants to attend medical school?
To evaluate the reasons for medical school. If it is for the well being of others, it is a good thing and it will be ok.