Dr. Goldberg honored as DeLynn Chair of Oncology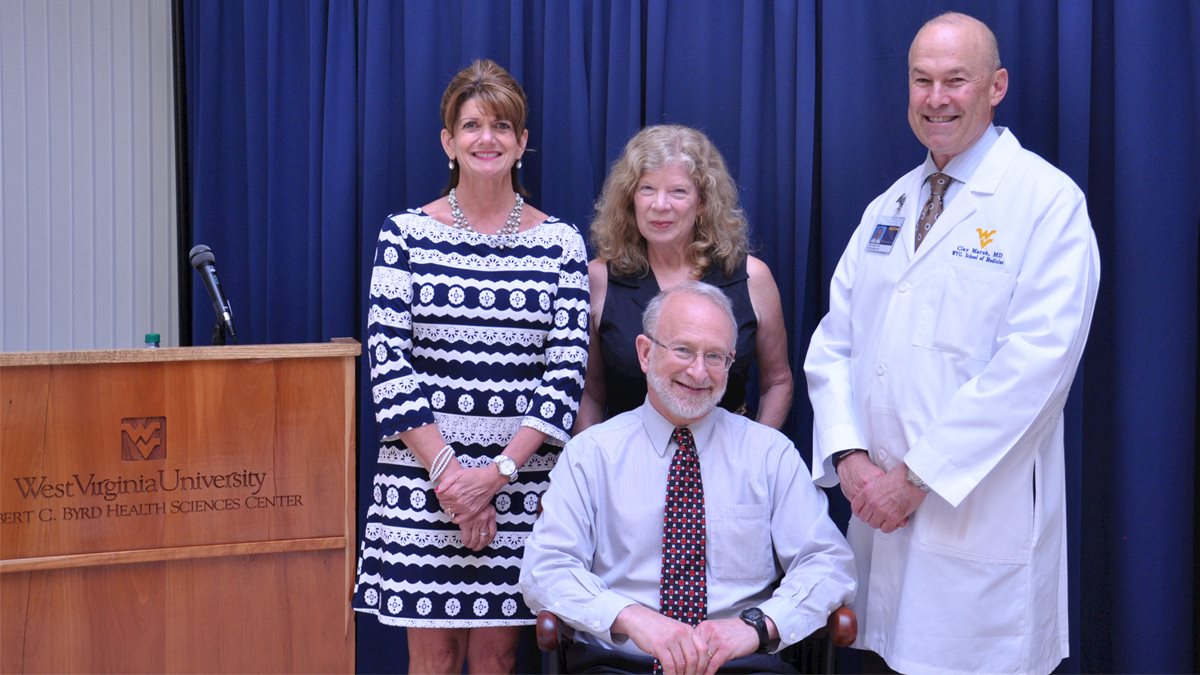 Thursday, June 8, 2017
There was a packed house in the Mary Babb Randolph Cancer Center Atrium last Wednesday where several WVU Medicine and Cancer Institute faculty and staff and others gathered to join the Cancer Institute in honoring Dr. Richard Goldberg as the Laurence S. and Jean J. DeLynn Chair of Oncology.
WVU Cancer Institute Deputy Director and Senior Associate Vice President for Research and Graduate Education Laura Gibson called the event an opportunity to celebrate Dr. Goldberg joining WVU and his leadership for moving the Cancer Institute forward. Vice President and Executive Dean for Health Sciences Clay Marsh presented Dr. Goldberg a personalized captain's chair in honor of his appointment as an endowed chair.
"He's an eminent scholar, has gotten a lot of grant funding, opened two cancer centers, is an expert clinician, and has a great heart," Marsh said. "I can think of no finer leader to sit in this chair and to help build WVU's Cancer Program for us and the state of West Virginia."
Dr. Marsh also thanked Tea Time attendees for the work they do to help people and impact lives.
"There's a sense of community and a sense of momentum at WVU," Goldberg said. "We'll accomplish great things together, and it is an honor for me to be here."
His wife Lynda extended her appreciation. "We've been very welcomed and everyone has been loving and kind," she said.