Morgan Portrait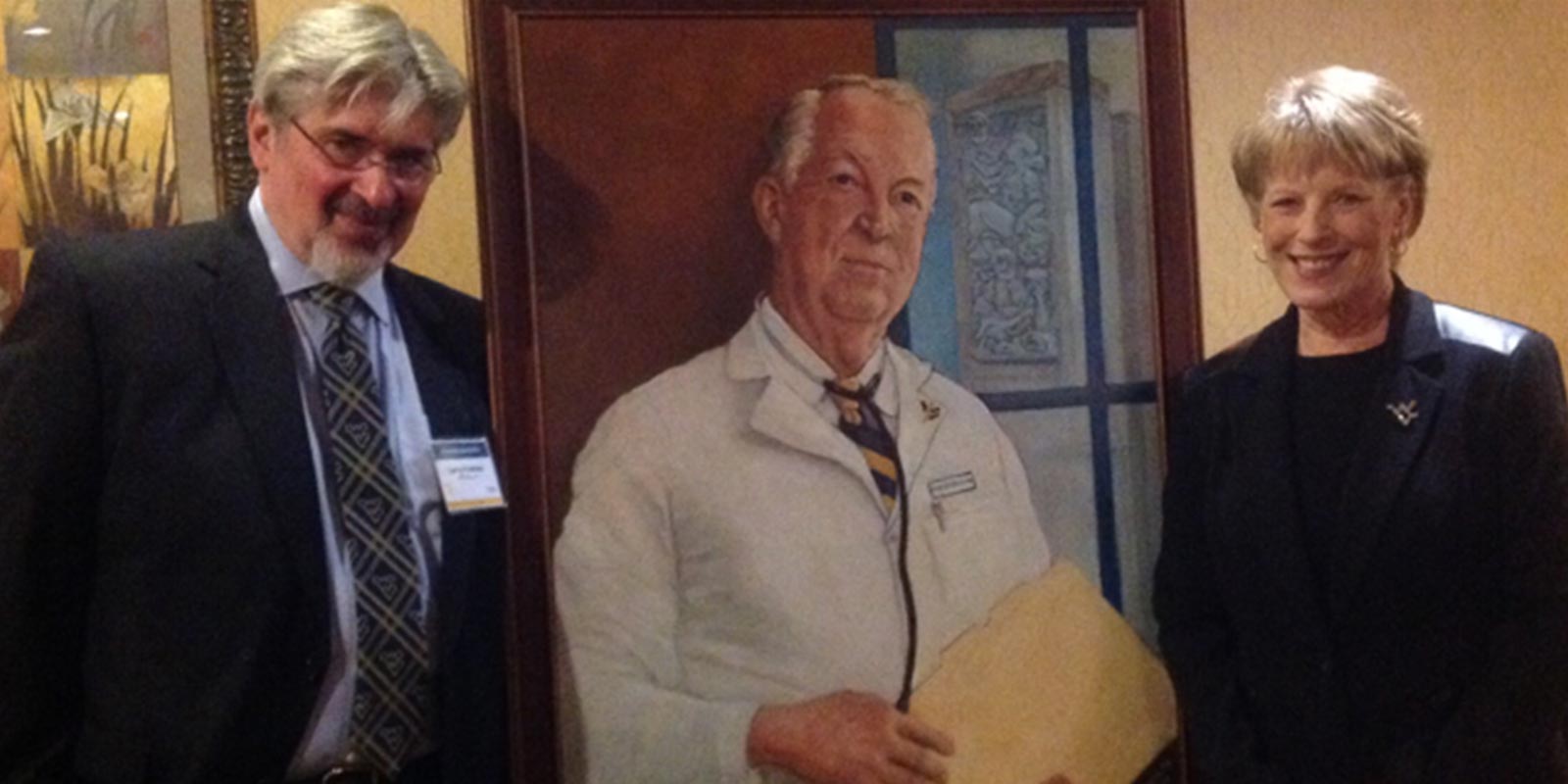 At Alumni Weekend 2014 the Association unveiled a portrait honoring the life and legacy of a Mountaineer icon, Dr. David Z. Morgan.  The artist, Dr. Lawrence A. Krames, graduate of the class of 1966, from Mill Valley, California, said, "David's legacy of love and admiration is truly remarkable; what a privilege to play a part in honoring him."
Dr. Morgan served the people of West Virginia with his heart and hands for more than 31 years, beginning in private practice in Morgantown, then as a physician and teacher at WVU until his retirement in 1992.  He was a hero to his patients and an inspiration to generations of physicians across this State and around the world. 
To further honor and distinguish Dr. Morgan's devoted work and his profound impact on so many lives – especially thousands of students – the School of Medicine has initiated a fund-raising project to establish an endowed chair in Dr. David Z. Morgan's honor.  This Endowed Chair – The David Z. Morgan, MD Chair in Medical Education – will serve as a permanent tribute to Dr. Morgan and will continue his legacy of leadership, accomplishment and commitment to medical education for all the generations ahead.