Mountaineer GPS
Guiding Physician Students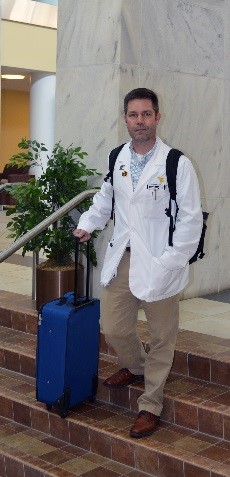 The Mountaineers GPS Program is an opportunity for alumni to help students in a way that is meaningful and directly helpful.  It allows the medical students to reach out to physicians who they may never otherwise meet and perhaps form lasting professional relationships.  As a Mountaineers GPS volunteer, you will be helping to guide students through exciting, and sometimes stressful steps on their way to becoming WVU Docs. 
Enjoy a cup of coffee together, show them around your town, and in turn, you will find out what's new at WVU. Whether you provide a place to sleep, transportation to and from the airport, or simply invite them to share a meal, you are truly helping a student as they prepare for life beyond medical school.
For more information, please contact GPS Program Manager, Debra Throckmorton at 304.293.5110 or dthrockmorton@hsc.wvu.edu. 
To become a Mountaineer GPS volunteer, simply complete and submit the Alumni Registration Form.