Mitochondria, Metabolism & Bioenergetics
The Mitochondria, Metabolism & Bioenergetics (MMB) Working Group is composed of approximately 50 investigators from multiple West Virginia University campuses who share a common interest in metabolism and bioenergetics. Working Group members hold appointments in nine different academic departments, providing a cross-disciplinary platform for the germination of intellectual and technical research collaboration. Areas of emphasis include inflammation; regulation of metabolic axes; redox balance and control; and mitochondria structure, function and dynamics. Pathological areas or study include immune system diseases, carcinogenesis, diabetes mellitus/metabolic syndrome, stroke, arrhythmia, environmental/occupational exposure, reproductive defects, neurosensory diseases, aging, fatigue, cachexia, Alzheimer's disease and Parkinson's disease.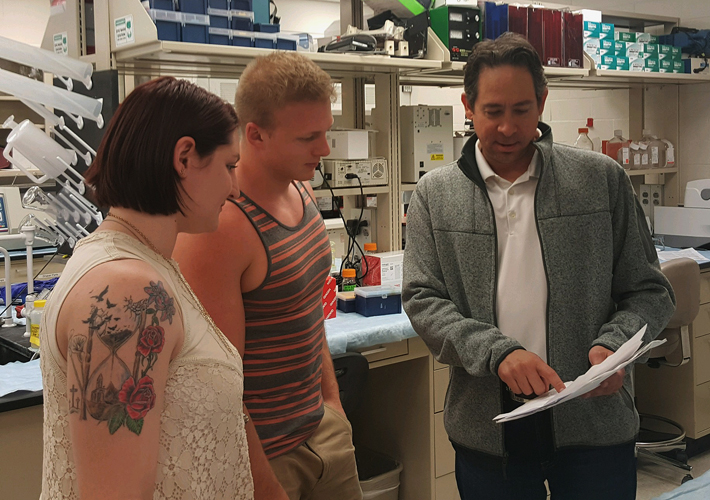 Three main cluster areas of targeted research efforts have been identified as 1) mitochondrial impact during pathological states; 2) metabolic regulation following physiological and pathological stimuli; and 3) the contribution of prooxidant and antioxidant status in disease development.  MMB activities include periodic scientific and administrative meetings with formats that focus on Investigator interactions as well as student contributions. The MMB Working Group has been active in formal Evening of Science activities as well as directed efforts for programmatic funding. The MMB Working Group has been active in the development and contribution to active core facilities at WVU.