Recent Recruits in Metabolism
The Department has recently recruited Dr. Roberta Leonardi as Assistant Professor of Biochemistry and the Department of Ophthalmology has recruited Dr. Jianhai Du, who is also appointed Joint Assistant Professor of Biochemistry. Dr. Leonardi trained as a chemist at the Universita' degli Studi di Catania in Italy and received her PhD from Southampton University in the UK. She performed her postdoctoral work in the laboratory of Dr. Suzanne Jackowski at St. Jude Children's Hospital. Her studies at St. Jude addressed the regulation of production of co-enzyme A (CoA) by the rate limiting enzyme in the biosynthetic pathway, pantothenate kinase. As CoA is involved in hundreds of metabolic reactions, regulation of CoA is an important problem, since CoA can act as a global regulator of cellular metabolism. Dr. Leonardi has established her research program at WVU and is studying the role of the Nudt enzymes in controlling CoA levels at the level of degradation.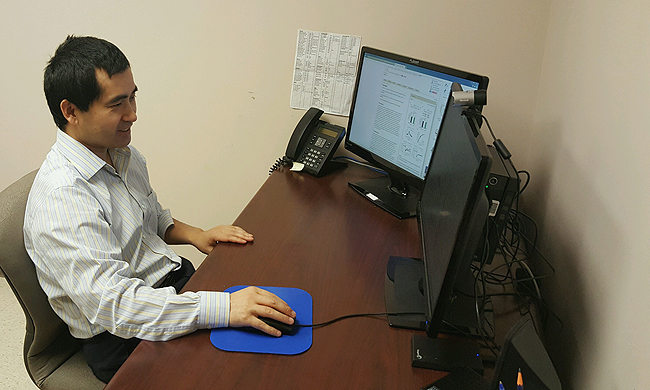 Dr. Du received his BA in Literature from Nanjing Normal University, his MS in Physiology from Lanzhou University and his PhD in Pathophysiology from Peking University. He performed his postdoctoral work with Dr. Scarlet Yang Shi at the Medical College of Wisconsin and received additional training with Dr. James Hurley at the University of Washington. Dr. Du's research interests are generally in the area of metabolism and specifically in metabolic processes that occur in the retina and are critical for survival and function.