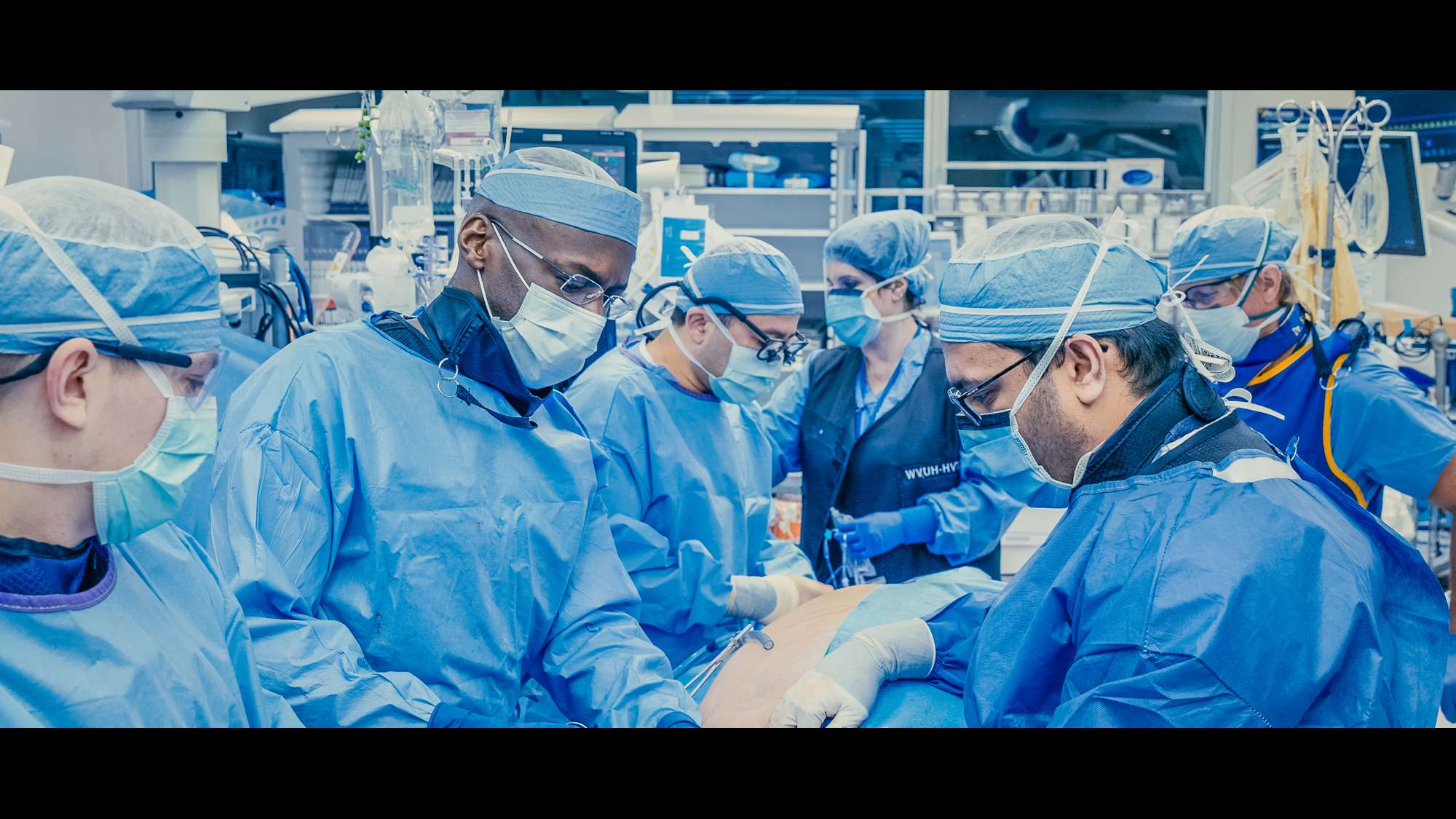 Department of
Cardiovascular and Thoracic Surgery
Sometimes the lung function of COVID-19 patients deteriorates so much that even ventilators can't save them. In that case, extracorporeal membrane oxygenation machines may keep them oxygenated enough to survive. New research out of WVU provides insight into which COVID-19 patients tend to fare better on ECMO than others.
Learn Here. Live Here. Thrive Here.
The WVU School of Medicine Department of Cardiovascular and Thoracic Surgery is paving the way through innovation in the field of medicine. As we continue on our path of teaching our fellows and serving the West Virginia region, we invite you to come see why you belong here!