Diversity and Inclusion
Primary Pillar
Our job is to heal, regardless of who one loves, or their color or creed. Diverse care is not important to health care; it is central. We must discover or uncover unconscious or indirect biases that prevent us from treating all with the dignity and care they deserve; diverse healers do that.
Our strategic goals strive for diversity and inclusion excellence while accepting that perfection is impossible but persistent improvement is necessary.
Goal 1: Increase Recruitment
Goal 2: Strengthen Retention
Goal 3. Improve the Climate of Inclusion
Goal 4. Build Community Partnerships
Strategies
We:
Will focus upon the recruitment, retention and development of diverse faculty, staff and learners on our campus, to include age, disability, ethnicity, gender, gender identity, language, national origin, race, religion, culture, sexual orientation and socio-economic status, and include our disadvantaged rural Appalachian population.
Appreciate the vital importance of a diverse clinical learning environment
Know a diverse workforce brings increasing achievement to organizations, and specifically that recruitment of value-added, underrepresented minority (URM) groups enriches our educational and research mission, the environment of our learners and staff, and supports our goal to improve the healthcare of the citizens of West Virginia.
Have an obligation to promote learning outcomes to prepare learners for the changing population demographics and ethnically heterogeneous United States in which they will practice and teach.
Understand that the development of culturally competent professionals requires equal-status interactions with colleagues different from themselves. Our efforts must supersede "numbers" and compliance must be a floor, not a ceiling; just meeting a quota of URM staff and learners is insufficient
Support the WVU Division of Diversity, Equity and Inclusion in their efforts to "provide opportunities for all members of the University community to increase their understanding and exercise the fullest measures of civility, dignity, and respect."
Need to question and attempt to thoroughly understand the cultural and social barriers facing URM faculty, staff and learners, those already in our campus family and those we hope to recruit.
Must establish our commitment through systematic efforts to build and disseminate a message of diversity and inclusion throughout the curriculum, the campus and the community.
Know that markers of whether our actions in support of inclusion live up to our ambitions will be reflected by diversity in didactics, level of faculty experience and participation in diversity related issues and efforts, and exposure of learners to diversity and inclusion
Must examine the perceptions of our institution, and the collective quality of the educational and social experience of diverse groups on our campus
Training of Interns in Diversity
Cultural Humility
Interns are introduced in lectures and discussions to self-assessment and reflection, cultural humility, implicit or unconscious bias, as well as microaggressions.
Population Health
Most academic health centers suggest that training in health care disparities should be predominantly relevant to the patient population served by the clinical site. But we know that equity is a central tenet of quality care, and social justice requires that we strengthen bridges across inequality chasms. CAMC is part of the Kanawha Health Coalition which has identified the local health disparities as obesity and its medical complications, exercise and substance abuse. The social determinants of heath in these and other conditions is highlighted in the Appalachian culture but also includes racial minorities in the region.
Dr. Luzier is a member of the CAMC Health Disparities Team and interns are included as available in the team's activities.
The QIPS council charged each department QIPS committee to identify health care disparity groups within their specific populations and develop QIPS projects around those disparities, and these are in progress.
Our newest initiative in addition to intern involvement in our URM consultant groups noted above is a developing initiative in the West Side Revive Project to revitalize a predominantly lower SES African American neighborhood that has significant inequity regarding health status and access to care. WVU is leading this effort in concert with community leaders on the West Side to use the resources and personnel of the Schools of Medicine, Public Health, Social Work and Education to target housing, education, health and social services, work force development and media representation on the West Side. This will be an excellent long-term project that will intensely expose interns in vivo well into the future to the social determinants of health.  
Cultural Competence
Here the epidemiology of population health and systemic and provider factors underlying health care disparities are focused less on particular URM groups, but more on how to evaluate any culture, the assumption being that the skill to appraise culture is more valuable than learning to provide service to White patients, and then attempting to memorize the uniqueness of other populations with whom the learner might never come in contact.  The exception is the Appalachian poor, which is mission critical for our program and entails a good deal of in-depth examination.
However we wish to avoid the "highlights film" of exposure to lectures regarding different cultures as the primary focus of training, since this is often viewed as irrelevant if learners are not interacting with colleagues and patients from those cultures here.
Every sixth Behavioral Medicine Grand Rounds must be on a topic of diversity presented by interns, faculty or guest speakers. Each psychology intern must present a Grand Rounds on a topic of his or her choice relating to diversity, cultural humility or access. Orientation and review of expectations for this presentation are conducted by Dr. Luzier in early July of the internship year. Interns coordinate the scheduling and topic choice with the Behavioral Medicine Diversity Committee (Drs. Luzier, Linton, Kerr and Ms. Rachel Dash). Interns are expected to review their presentations ahead of time with a member of the committee to better understand how to discuss sensitive topics in an academic medical center setting.
Our expectation for the presentation is an explicit focus on diversity as the primary goal. Ideas for expansion include issues of privilege, research on stigma in healthcare and other settings, case examples of stigma and exclusion. Information must be easily digestible by learners in the room; they need to leave knowing what diversity issues to look for and prepare their patients for when a diagnosis and treatment plan is created. And they need to be coached to reflect on their own biases toward the population presented.
Past intern presentation topics have included super obesity, neurodiversity, transsexuality, religions, poverty, gay/lesbian life in rural America, stereotyping in medical decision making, and many more. A variety of West Virginia topics are presented each year by speakers, such as rural Appalachian women, patients' healing traditions and systems with an emphasis on Appalachian culture, presentation and discussion with the director of the state Office of Minority Health on African Americans in West Virginia, presentation on West Virginia challenges to access to care by the state Commissioner of Public Health, a lecture specific to CAMC health care disparities, access to care difficulties for the rural elderly, and the challenges facing older GLBTQ patients.
Each faculty member is asked to include a cultural competence component if applicable to didactic or case conferences. This includes explicitly referencing how culture or individual factors may affect the treatment or challenges that are being discussed in the lecture.  Highlighted in lecture, departmental case conferences and supervision are cross cultural clinical skills, communication, social and medical history taking, diagnosis, and patient-adherence skills.
Former Interns Share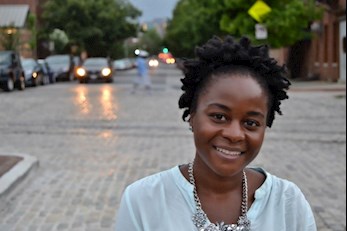 Kasaan Holmes
PhD, American University
The Wake-Kendall Group, Washington, DC
My internship at the WVU Charleston Health Sciences Center was the best part of my training experience during graduate school. The atmosphere was laid back and welcoming while at the same time expectations for our performance was high; Dr. Linton and every faculty member in Behavioral Medicine went above and beyond to support us.  The psychology internship program was quite flexible, which allowed me to carve out a training program that rounded out my interests and skills. The grand rounds and other training experiences are shared with psychiatry residents which broadened my knowledge of pharmacological interventions and facilitated a constructive and collaborative relationship between psychologists and psychologists which I have found to be rare in our field.
Coming from DC, I knew Charleston would be a shift in environment, and I came in with tempered expectations about being an African American in Appalachia. One of the most helpful aspects in regard to not feeling too much like an outsider was that that the resident make-up was quite diverse, largely due to a sizable international population.  The warm environment facilitated friendship among colleagues who were the extent of my social network during my year in Charleston, and I enjoyed the diverse company of friends I made during the year. I found many of the patients to be respectful, the city of Charleston to be quaint and progressive, and the food to be quite tasty (I still have a craving for Tricky Fish tacos). I also enjoyed my 10-15 minute door-to-door commute. Overall, the caliber of training from the faculty coupled with their down-to-earth approaches made my overall experience invaluable.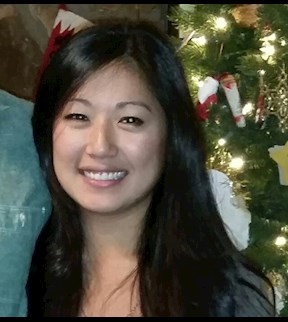 Jacklyn Nagle Ruhl
PhD University of Alabama
Clinical Psychology Postdoctoral Fellow
Southeast Louisiana Veterans Health Care System
New Orleans, LA
My family and friends raised their eyebrows when I told them I was extremely interested in an internship site in West Virginia.  I have to admit I was surprised, too. Still, I felt an immediate connection to the program after reading the wonderful brochure by Dr. Linton – a connection that was greatly reinforced after interviewing there.  The faculty and program were so wonderful that I hardly thought about the fact that it was in West Virginia… until moving day.  Internship was the farthest I had ever lived from home, and I actually felt worried about being in a different environment and culture.
However, my worries were extremely short-lived. I experienced the culture of Appalachia to be warm, friendly, and generous.  It was extremely gratifying to work with Appalachian patients, and I learned so much from their culture and practices.  Outside of the internship program, Charleston and West Virginia actually have an abundance of experiences to offer.  Around Charleston I kept myself busy with WV Power baseball games, Mountain Stage and other local concerts, golfing, cooking with friends, and the many festivals!  I even joined a volleyball team with colleagues from the hospital.  Throughout West Virginia I explored the outdoors and went hiking, kayaking, camping, and skiing during many weekend trips.  Altogether, I would not change anything about my internship and year in Charleston.  Even though I am no longer living in West Virginia, I loved my time there and it will always hold a special place in my heart.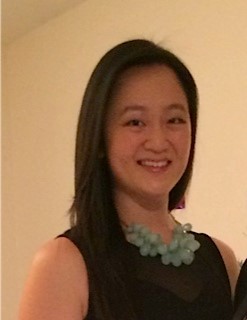 Christine Peat
PhD University of North Dakota
Clinical Assistant Professor, Center of Excellence for Eating Disorders and Clinical Instructor in the Department of Neurosurgery, University of North Carolina, Chapel Hill.
I would say that my time in West Virginia and more specifically in the BMed internship was an incredibly positive one. Although Charleston, West Virginia is not a metropolitan area that might offer the benefits and comforts of larger cities, it was certainly not without its charm! I had lived in a rural community prior to moving to West Virginia so living in Charleston as an Asian-American woman was perhaps no more challenging than living as such in Grand Forks, North Dakota. However, if you are considering the pre-doctoral internship at WVU Charleston, here are a few things to consider:
The Cons: Racial diversity remains somewhat lacking in the city. You may encounter individuals and viewpoints that are somewhat stereotyping if you are a person of color, for example one of my rural patients referred to me as "her Chinese doctor." There appeared to be relatively few organizations/groups available if one was interested in joining an established community.
The Pros: The faculty and larger medical community at WVU were overwhelmingly warm, supportive, and inclusive of trainees from a range of ethnic/racial and socioeconomic backgrounds. There are lots of folks in residency, internship, etc. that do not originally hail from West Virginia, so in joining the medical community at WVU, you might actually be the most diverse community in Charleston. The city offers a variety of local events somewhat specific to West Virginia, so there is ample opportunity to immerse yourself in new cultural experiences. The people in West Virginia were, by and large, some of the kindest and loveliest I have ever come across. They were a joy to work with as patients and as colleagues.
I recall my year in Charleston quite fondly. Dr. Linton and the BMed faculty (along with my fellow interns) were like a second family to me, and as such, helped me navigate some of the other challenges of living in a smaller, less diverse city. I cannot recommend the internship highly enough and I would encourage any interested applicants to come to the city and spend some time exploring during internship. You might be surprised by what you find!

Michelle Martin
PhD University of Alabama
Professor, University of Tennessee, West Cancer Center
Each time I think about my time in West Virginia, a wide smile spreads across my face! The warmth and generosity of individuals in Charleston is real. To this day, I remain appreciative to one of the former interns who took time out of her life, to find me an apartment so I would have somewhere to live once I arrived! The graciousness extended to intern applicants during the interview process remained present throughout the internship year.
I very easily became part of the *team* and my contributions to the internship were valued. My interactions with patients/clients and the community in general were positive. The supportive environment and the friendships made during my time in WV will remain with me. I am currently a faculty member in the Division of Preventive Medicine at the University of Alabama at Birmingham. In January 2016, I will assume a position of Professor and Founding Director of the University of Tennessee -West Cancer Center for Community Health Improvement in Memphis TN.
Grace Chang
PhD University of Nebraska, Lincoln
Department of Defense
As a Chinese American, I've greatly valued my internship training at West Virginia University/Charleston and experience living in West Virginia. I hope you'll consider this great internship program after reading this. When I applied for this internship site I'd heard great feedback from previous graduate students who interned there.  While the internship curriculum meeting my needs was highly important at the time, how the internship site treats their interns and the quality of staff members were equally important to me.  When I interviewed I was impressed with the opportunities available and the quality of the faculty members. The attention to detail and care that the WVU internship program put towards intern selection suggest that they value the potential interns and view them as professionals, not just a group of graduate students.  
The year I spent at WVU/Charleston was wonderful and memorable.  As an intern, I worked in a fast-faced environment interacting with physicians, medical students/residents, and other medical personnel.  The internship program provided room for me to tailor various opportunities to my interests and was supportive of my professional development. The program also provided an enriched environment for learning and diverse perspectives.  Along the way, I met many talented U.S. and international colleagues who were dedicated and interested in sharing their passion.
In terms of living in Charleston, West Virginia, I've enjoyed my time there even though I'm used to metropolitan living. While I missed the varieties you get from living in a big city, I also appreciated the beautiful nature, genuine and kind people, and the festivities (e.g., New River Gorge Bridge Day) that are unique to West Virginia.  The negative perception towards this state is unfortunate because these perceptions also occur elsewhere around the country. Personally, I believe it's important to have an open mind about any place and its people, and that new experiences obtained from an unfamiliar environment promote personal growth.  
Needless to say, I grew professionally and personally during my one-year at WVU/ Charleston.  I've recommended this internship to other graduate students in the past and would continue to recommend this program to others.  Following internship and graduation, I completed a two-year postdoctoral forensic psychology fellowship at the University of Virginia.  Currently, I'm working as a staff psychologist for the Department of Defense (DoD) providing services to support the DoD mission.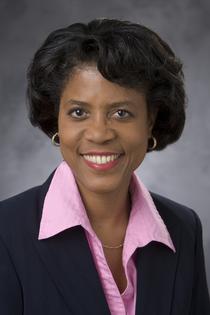 Judith Holder
PhD, Southern Illinois University
Duke University: Assistant professor, Behavioral Sciences/Psychiatry and Community and Family Medicine; Director of the Duke Occupational Mental Health Programs (Duke OMHP)
I am a woman of color, who gained a master's degree in Marriage & Family Therapy and Community Development-Prevention in the early days of my career and returned to school to complete my doctorate degree in Psychology. When it came time for internship selection, I received requests to attend several internship sites; I accepted my top choice Robert C. Byrd Health Sciences in Charleston, WV.  
I remember I was quickly greeted and warmly welcomed into the West Virginia family. I had wonderful opportunities in my training and prolific choices in selecting elective rotations in areas that were of most interest to me. This exposure and training program fostered a firm foundation in my selected areas of expertise in employee assistance services, professional development, stress resilience, behavioral health consultation, and family and community medicine.  I also received superlative training in areas of cognitive-behavioral therapy, inpatient group work, psychiatric consultation, suicide screening assessment and prevention and critical incident stress management.
I was immersed in a team environment of MD, DO and allied health professionals, which would prove later very useful. My regular engagement in conversations at this interface between mental health and health-related topics helped hone my clinical and professional skills. I found it very useful in learning how to communicate and connected with medical and mental health trained faculty. During this time, I worked with a small but varied, number of outpatient clients, which further added to my skills as a clinician. My experiences on internship proved to be so productive that my thought about the year was, "this internship program is the best kept secret". There were opportunities that sparkled like the facets of a diamond enticing me to grow and continue my refinement as a psychologist.
 I met wonderful people in the community of Charleston. I distinctly remember having a dental emergency and found a personable, high-caliber dentist who resolved the issue and was very inviting and supportive throughout my time in Charleston. I found a hair stylist and seamstress who provided great services. Charleston is a small city where there is a sense of community and caring.
 My internship experiences, along with my past clinical background and work experiences, laid a strong foundation in allowing me to be selected as an Occupational Health Psychologist fellow (APA and NIOSH sponsored) at Duke University Medical Center in Durham, North Carolina. I have remained at Duke as an assistant professor with joint appointments in Behavioral Sciences/Psychiatry and Community and Family Medicine departments; and as the director of the Duke Occupational Mental Health Programs (Duke OMHP). Duke OMHP comprises two service lines  – the Duke Employee Assistance Program (Duke EAP), which provides services to small-to-medium size workforces in the local area; and the Duke Professional & Personal Development Program (Duke PPDP), which offers executive, leadership development, performance, communication and work-life resilience coaching, consultation, workshops/trainings to physicians (including residents and fellows), nurses, allied health, corporate and nonprofit professionals in Durham, NC and throughout the United States.
I have fond memories regarding my interactions with the internship director and faculty members, including a wonderful sense of community during my internship year in Charleston, WV!  As the saying goes, I would not trade it in for the world!….which was 'the best kept secret'.