Chair's Corner
Family Medicine is passionate about three things:
--Residency excellence
--Rural training, and
--Research that improves people's lives and health 
These three pillars are the cornerstone of most of our time and effort on behalf of patients and residents/students.  Having a group of residents who routinely exceed national academic benchmarks makes us extremely proud, and assures us that whoever comes here to train will have academically gifted colleagues. Rural training is fundamental to our identity and our geography in West Virginia. One hundred percent of the graduates of our innovative Rural Scholars program are practicing in rural WV today, a statistic that indicates a phenomenal record of passion and commitment and resources for what we do. The department's clinical research has grown from modest beginnings, building on support from many avenues including West Virginia's nationally recognized Clinical Translational Science Institute, into a federally-funded diverse program of multiple projects of relevant primary care research that reaches into the community.
Our values describe who we are: innovation, teamwork, and compassion. We enjoy being the first to try new ways of solving old problems.  We work together in multidisciplinary teams to invest in our sickest and neediest patients with diabetes, COPD, obesity, and aging. We treat each other as family and reach into the community with our students to help those less fortunate. We stay open late and take turns working Saturday mornings to provide access to working families, and assure that they get the healthcare and prevention they need.  We enjoy being with each other—our famous Backyard" potlucks are the envy of the medical center.
Whether you are a future student, resident, or faculty member, we invite you to explore the possibilities of joining our team. We look forward to meeting you!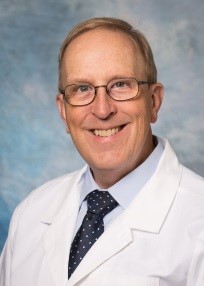 Dana E. King MD
Chair, Professor and Chair, Family Medicine