Acupuncture Clinic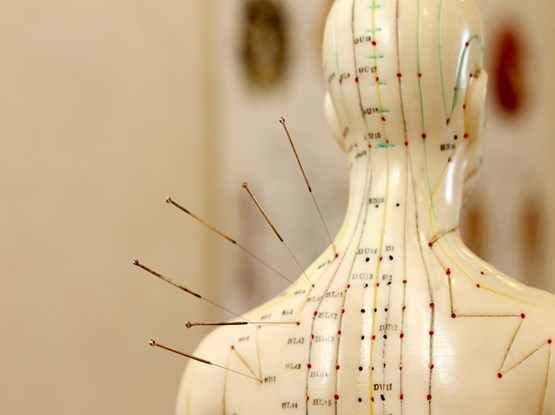 Our clinic offers a wide variety of services and one many patients may not be aware of, or thought to seek out, is acupuncture. Dr. Kendra Unger and Dr. Jason Oreskovich, physicians with the Clark K Sleeth Family Medicine Clinic, are credentialed in acupuncture and able to offer these services to patients visiting the clinic.
Acupuncture can be used to treat a variety of conditions including muscular pain, nausea, vomiting, constipation, diarrhea and irritable bowel syndrome.
Acupuncture Clinic Times:
Monday 1pm-4pm
Tuesday 8am-11am
Acupuncture Services and Pricing:
Acupuncture without Electric Stimulation for  15 minutes is $75
-Each additional 15 minutes is $55
Acupuncture with Electric Stimulation for 15 minutes is $80
-Each additional 15 minutes $65
**Self-referrals are accepted, however acupuncture services are not covered by most insurance companies. Out of pocket expenses will be due at the time of service.