Care As You Age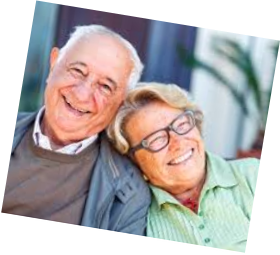 At Clark K. Sleeth Family Medicine we understand that as aging occurs your needs for care can change as well. Our providers goal is to continue to promote health as you age by preventing and treating diseases and disabilities. Faculty member, Dr. Robert Allison, is a Geriatric Physician who are specialty trained in the aging process. He is located at the University Town Center for appointments and is currently accepting new patients. You can schedule an appointment with him by calling 304-598-6900.
In addition to our direct patient care in the clinic, the department provides the leadership and medical directorship for Sundale Nursing Home in Morgantown, the Crossings (HARMONY) facility in Morgantown, and Amedisys Hospice. Our very own Dr. Carl Shrader serves as the Hospice and Nursing Home Medical Director.
With Sundale Nursing Home Dr. Shrader, and other Faculty members, have setup a strong structure between our department and the residents at the facility. Faculty members and residents visit the sites almost daily and provides ongoing service to over 100 patients in the Sundale Nursing Home. 
Harmony is a combination independent living, assisted living, and memory care facility with a growing census. Amedisys Hospice cares for almost 100 terminal patients in the community, and is a top 10-ranked site in the organization. As our department grows so will the presence at both of these facilities and service that can be provided.
West Virginia University
Position

Residency Program Director, Hospice & Nursing Home Medical Director, Associate Professor, Family Medicine

Phone

304-598-6900
West Virginia University
Position

Assistant Professor, Family Medicine