Events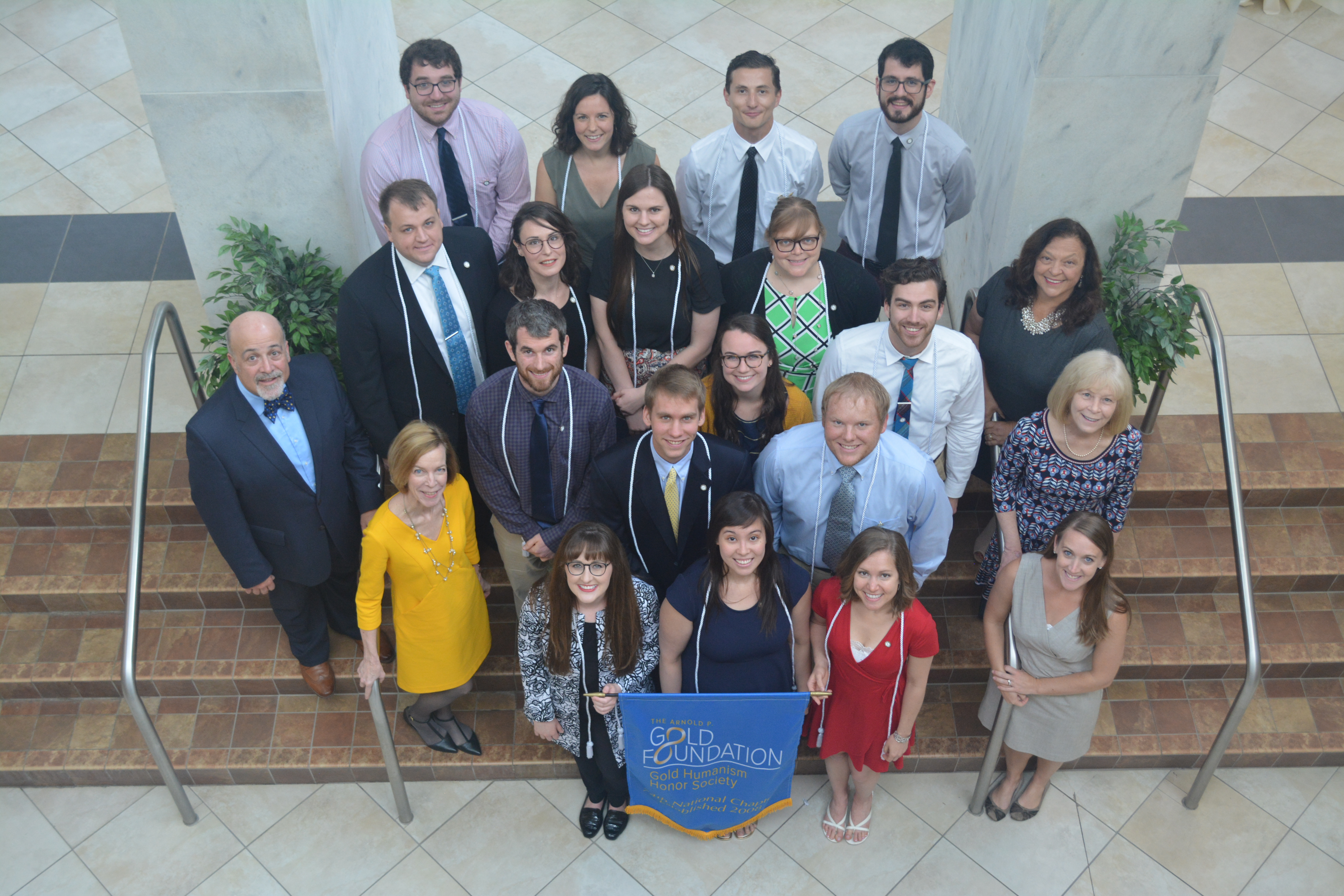 GHHS Induction Ceremony
Our school sponsors a chapter of the Gold Humanism Honor Society and annually inducts members as students, residents and faculty who have distinguished themselves as having humanistic qualities of caring and compassion.
View the 2019 Gallery
2019 GHHS Keynote Address
View the 2018 Gallery
View the 2017 Gallery
View the 2016 Gallery
Gifts of Gold
The West Virginia University School of Medicine Chapter of the Gold Humanism Honor Society prepared dinner and care packages for the residents of the Bartlett House, a local homeless shelter in Morgantown, West Virginia on December 5, 2010. Coinciding with the community's first snow fall of the season, it was a perfect time to prepare a warm dinner consisting of chili, cornbread, carrots and chicken. The members of GHHS were also able to provide care packages to approximately 40 men, women and children that consisted of a warm hat, gloves, snacks and toiletries with the help of donations from the local hospital and hotels. Each package was wrapped in yellow bags with gold ribbons to represent the mission of the Gold Foundation.