Rockefeller Neuroscience Institute Featured Seminar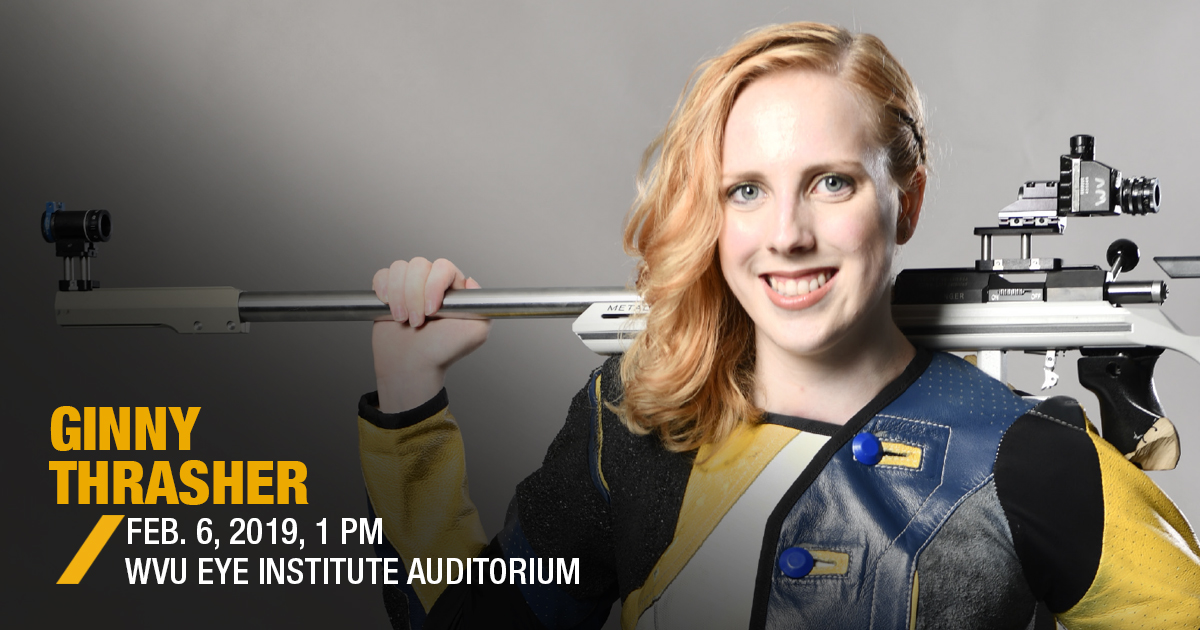 Gold Standards for a Gold Medalist
Lecture by Ginny Thrasher, 2016 Olympic Gold Medalist
Can real-time physiological monitoring and data analytics unlock information about human performance? Hear what Olympic Air Rifle Champion Ginny Thrasher has learned from working with a team at the WVU Rockefeller Neuroscience Institute during a lecture on Wednesday, Feb. 6, at 1 p.m. in the Eye Institute Auditorium.  
Thrasher, a senior biomedical engineering major, has partnered with  the Human Performance research team in the Rockefeller Neuroscience Institute over the course of the year to track the relationship between her heart rate and athletic performance.
Thrasher will present on the data and discuss how the Rockefeller Neuroscience Institute uses applied neuroscience to improve human health and wellness. Using her background as an elite athlete, she brings a new perspective to a topic -- showcasing the impact of the Institute's research, both locally and globally.
An underlying theme of her talk, Thrasher hopes that continued collaboration between WVU units, like the School of Medicine, other Health Sciences programs, engineering and athletics can create significant improvements to health and performance.  
The lecture is free and open to the public. No RSVP is required.