SURI
In this exciting time of transition for the integrated clinical and research neuroscience enterprise at West Virginia University, we will be restructuring the SURI program and will take a hiatus. This page will be updated with new information once it becomes available. Thanks!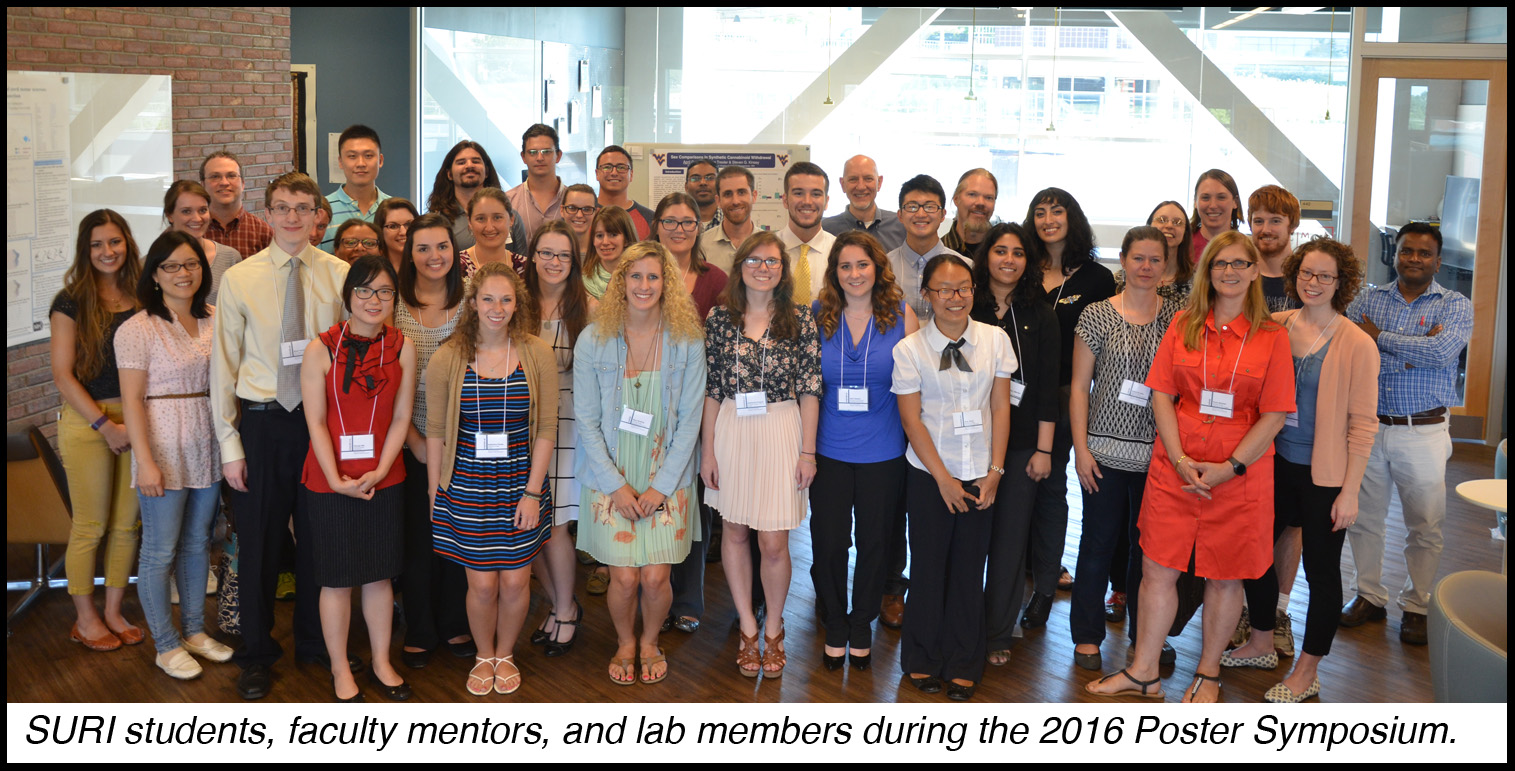 Summer Undergraduate Research Internships (SURI)
For nine weeks in the summer, we offer research-intensive training internships for qualified undergraduate students. Our research opportunities incorporate molecular- to systems-level analyses of nervous system function. Projects are offered in sensory, cognitive, and behavioral neuroscience; in neural injury and neuro-degeneration; and in neuropsychiatric diseases. Interns are expected to devote their time to a well-defined research project under the supervision of one of our faculty members. 
The 2017 program ran from May 30 through July 29 during the summer of 2017. Interns received a $4,000 salary (before taxes) as well as housing in WVU dormitories on campus. Interns had access to many of the University's facilities, including the new Health Sciences Library, free bus transportation in and around town, and unlimited use of the modern, 177,000 sq. ft. Student Recreation Center.
Information about the 2017 participating mentors and lab projects can be found here: 2017 Mentors. Please see our list of our summer 2017 participating mentors to read about the projects that were offered in their respective laboratories last year.
An online application will be accepted from students currently enrolled at a U.S. college or university, who have completed their second or third year (seniors graduating in 2019 should contact the SURI administrator before applying). Preference will be given to students considering research for their graduate careers, who have a strong background in biology, chemistry, engineering, neuroscience, physics, or psychology, with an overall GPA of 3.0 or higher. Applicants are required to submit their curriculum vitae (résumé), official college transcript(s), and two letters of recommendation (see the specific submission instructions of these documents).
Application Deadline for the program: We are taking a hiatus to restructure the program!    
Acceptance Notification via email by: TBD
Note: International students interested in applying for the SURI program must have a Social Security number or other legal documentation stating eligibility to work in the United States for the entirety of the program. Graduating seniors should contact the SURI Administrator before applying.