Benedum Scholar Paul Lockman to deliver public lecture Thursday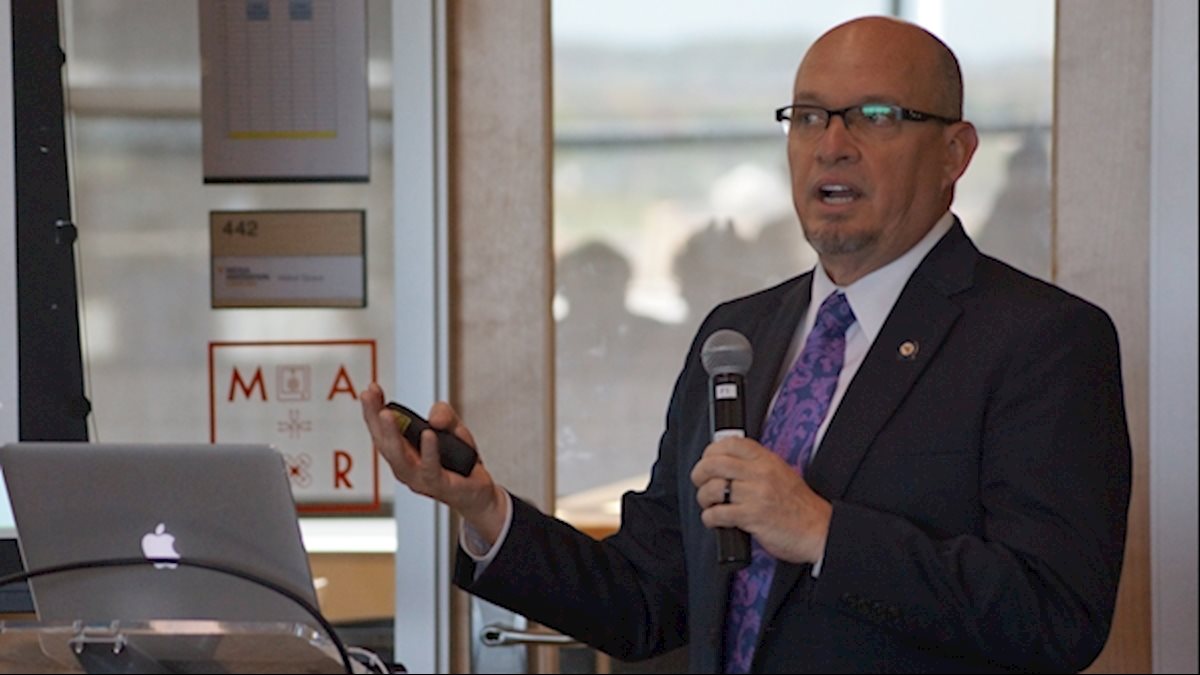 Neuroscience Centers Professor and Pharmaceutical Sciences Chair Dr. Paul Lockman will deliver a public lecture on "Disruptive Innovation in Sciences" Thursday, Nov. 2 as part of the 2016-2017 Benedum Lecture Series. The lecture will take place at 4 p.m. in the Health Sciences Fukushima Auditorium, with a public reception to follow.
Lockman's work on mathematical modelling of drug entry into the brain has led to an understanding of how the specialized system of blood vessels in the brain can prevent chemotherapy from reaching some cancer at effective concentrations. Lockman was named a 2016-2017 Benedum Distinguished Scholar in the Biosciences and Health Sciences category.