Commencement ceremony planned for School of Medicine's M.D. program
Fri., May 12, 6 p.m., Creative Arts Center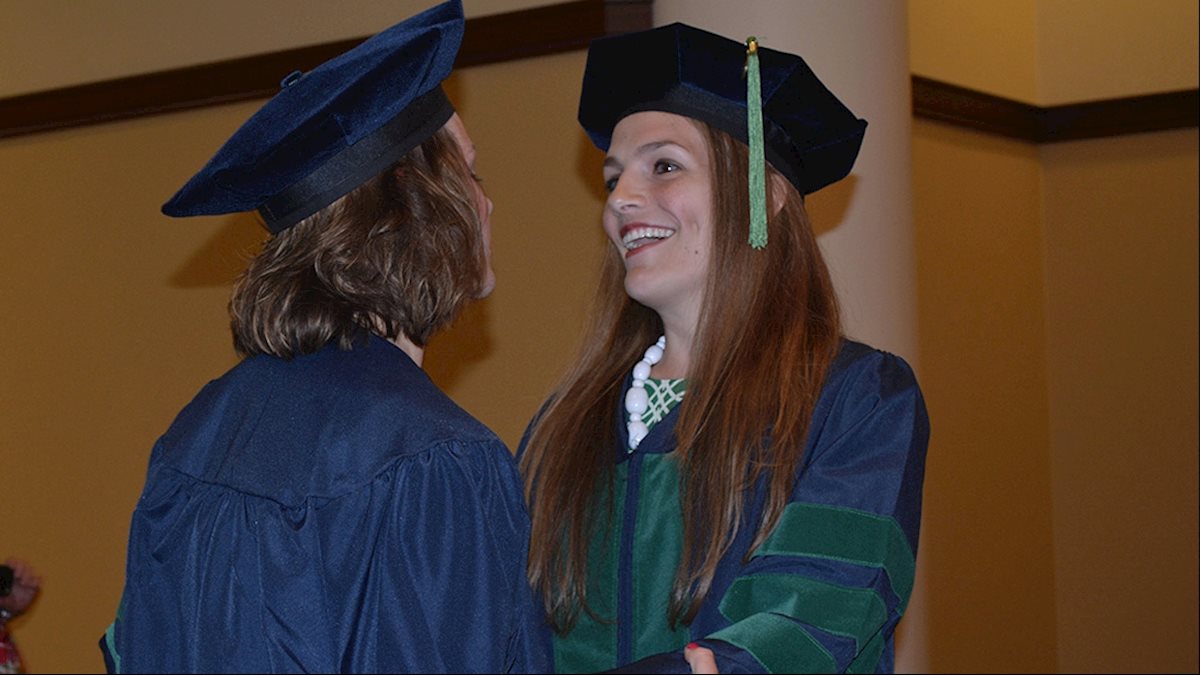 The commencement ceremony for the M.D. program is scheduled for a new date, time and venue for 2017. The Class of 2017 will walk the aisle on Friday, May 12 at 6 p.m. at the Creative Arts Center.
All faculty, please RSVP here if you plan to participate in the ceremony: http://medicine.hsc.wvu.edu/md-student-services/2017-investiture-ceremony/. RSVP early! Your response also allows you to request loaner regalia, if needed. Supplies are limited.
Also, mark your calendar to attend the Student Awards Convocation on Thursday, May 11, 5 p.m. in Fukushima Auditorium. No RSVP needed for the Awards Convocation.