Match Day ceremony will live stream at noon
Fri., March 17, noon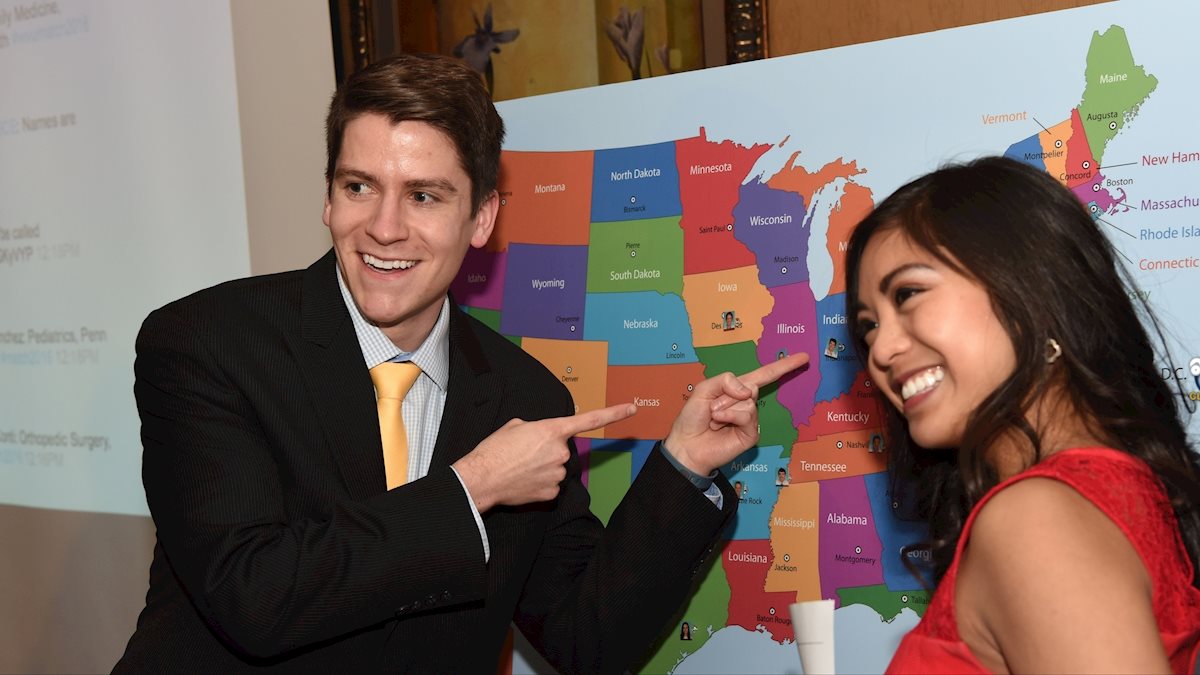 For faculty and staff who have touched the lives of our medical students and wish to share in the celebration of Match Day for our graduating fourth-year students, you may join us live via a live stream link here: https://youtu.be/ZZsVcyaTUUQ.
For medical students nationwide, Match Day is the culmination of four years of hard work, and many consider it the most exciting day of the medical school experience. Students receive notice of their residency matches beginning at 12:00 noon (EDT) on the third Friday of March each year, and at WVU that event is shared by the entire School of Medicine community.
It's a celebratory day, full of laughter, hugs and even a few tears. The realization that medical school is almost over hits home, as each student finds out where he or she will spend the next three to six years training in a chosen specialty.