WVU Cancer Institute surgeons perform robotic Whipple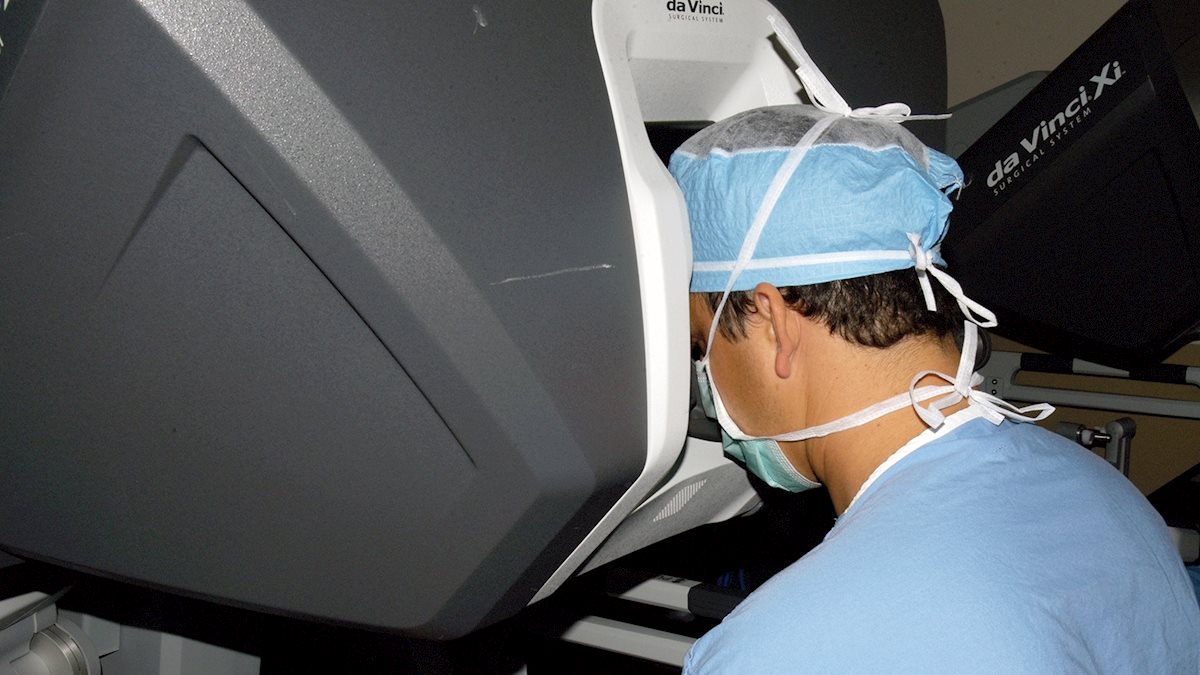 Surgeons at the WVU Cancer Institute performed the state's first robotic Whipple procedure on Oct. 17. This procedure is used to treat pancreatic cancer and other tumors and disorders of the pancreas, intestine, and bile duct.
"This is an innovative therapy for advanced cancers that needs to be done at a large, tertiary care hospital like WVU Medicine that has teams of experts in surgery, nursing, pharmacy, and other disciplines," Carl Schmidt, MD, surgeon in chief at the WVU Cancer Institute, said.
In the procedure, surgeons use the DaVinci surgical robot to remove the head of the pancreas along with the attached duodenum and bile duct, then reconnect the organs to maintain digestive function. The robotic approach allows use of small incisions and minimally-invasive surgery with the hope of decreased pain, shorter hospital stay and faster overall recovery.
"We're hopeful that the robotic technique will allow us to perform the procedure with greater effectiveness and a better outcome for our patients," Brian Boone, MD, surgical oncologist at the WVU Cancer Institute, said.
WVU Medicine's J.W. Ruby Memorial Hospital is the first in the state and one of few hospitals in the country to offer the Whipple and other pancreas procedures robotically.
The patient is doing well and is recovering at home.
Robotic Whipple surgery for pancreatic cancer is changing the way we treat the disease.