Message From The Program Director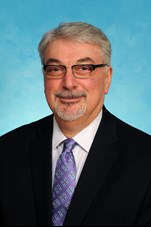 I am very proud to be part of the residency training program in Otolaryngology at West Virginia University.  Training here offers residents and their families the best of small town living, combined with the advantages and opportunities associated with a major College University.  Morgantown boasts outstanding public and private schools, quality athletic programs, and many arts and cultural programs in an economically thriving small-town community.  It is consistently rated as one of the best small cities in the U.S., with close proximity to major cities, such as Pittsburgh, PA and Washington, DC.  It is a way of life that is attractive to many families and as a result, it is not uncommon for residents to come here to train, and never leave.  
The West Virginia University Health Sciences Center is a full allied-health School of Medicine, with all five schools – Dentistry, Medicine, Nursing, Pharmacy and Public Health – sharing a common goal: to educate the next generation of healthcare providers, biomedical researchers, and health policy leaders for West Virginia and beyond.  Our health sciences campus is the academic home to over 1,000 faculty members and boasts 47 degree and certificate programs as well as 50 medical and dental residencies and fellowships.  In addition, the Centers for Disease Control and Prevention operates a major occupational health research facility on our campus.
In addition to the reasons why Morgantown is such a wonderful place to live, our Otolaryngology training program at West Virginia University is top notch.  Our faculty are seasoned and committed educators who take to heart their educational commitment.  They go above and beyond any expectations that I could have of them in order to provide high-quality, safe patient care, and teaching opportunities for our residents.  Our training expectations are rigorous, which allows us to produce graduates who are superbly trained Otolaryngologists, who go on to achieve success in their future practices, fellowships, and academic appointments.  I encourage individuals with the energy, talent, and discipline to achieve the high goals that we set for our residents, to apply to our program.   
Hassan Ramadan, MD, MSc, FACS
Program Director