Post-Sophomore Fellowship
The WVU Department of Pathology, Anatomy, and Laboratory Medicine (PALM) offers post-sophomore fellowship (PSF) positions each year for medical students who want to immerse themselves in the practice of anatomic and clinical pathology. The mission of the program is to engage pre-clinical medical students as practicing pathologists and develop their understanding of the how pathologists contribute to patient care. Medical students who complete this program are better prepared for their clinical rotations and have a competitive edge applying for residency programs in both pathology and other specialties. Approximately half of our PSFs become pathologists, while the remaining chose other fields such as dermatology, orthopedics, and pediatrics.
Description
The PALM Department offers up to two one-year Post-Sophomore Fellowships per academic year that run from July 1st through June 30th.
Post-sophomore fellows rotate through various pathology specialities and have dedicated research time to pursue projects with supervising faculty who are enthusiastic about training the next generation of physicians. The experience is tailored to the fellows' interests and career goals but in general, rotations include several months each of anatomic pathology (surgical pathology, cytopathology, autopsy, and neuropathology) and clinical pathology (hematopathology, transfusion medicine, molecular pathology and cytogenetics, microbiology, and clinical chemistry). While on clinical rotations, PSFs are treated like first-year pathology residents. The remaining months are devoted to research pursuits and electives. Research projects are also tailored to the PSFs' interests and our PSFs have presented at national meetings, published in prestigious journals, and have received awards from pathology societies.
Requirements
Students must have completed their pre-clinical medical school curriculum to be eligible for the PALM post-sophomore fellowship program.
Stipend
Trainees receive an annual $25,000 stipend plus individual health insurance, uniforms and uniform laundry. In addition, the PALM Department covers the expenses of fellows who present a research project at a national pathology meeting.
Contact
Dr. Melina Flanagan, Vice Chair of Pathology Education, at mflanagan@hsc.wvu.edu with questions and for more information.
Testimonials from Current and Former PSFs
The PSF year provides medical students an outstanding opportunity to engage in the practice of pathology at an academic medical center while furthering their research and scholarly activities. Here's what some of our past and present PSFs have to say!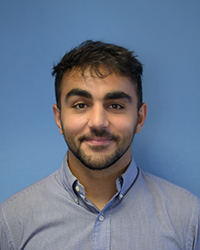 Jerome Givi, Current PSF 2021-2022
"I am the current post-sophomore fellow, and I truly cannot imagine a better experience for those interested in pathology or any related field.
The PSF is essentially treated like a first-year resident: you rotate in a different field of pathology each month, participate in the anatomic and clinical pathology educational conferences, and have the opportunity to attend national conferences. You can mold your rotation schedule to fit your interests. You encounter many interesting cases and learn a great deal in your rotations, and the knowledge gained in these experiences is reinforced in the educational conferences. So far, I have rotated in surgical pathology, hematopathology, and neuropathology. I have signed out countless cases with attendings, cut frozen sections, assisted in autopsies, and attended tumor boards. I've also had two months of dedicated research in which I've gotten involved in numerous research projects and case reports.
Overall, I have been blown away by this experience and the amount of time the attendings and senior residents spend with you on education and mentorship. I am looking forward to rotating through microbiology, molecular diagnostics, and blood bank, as well as taking on additional responsibilities as I rotate through hematopathology and surgical pathology again!"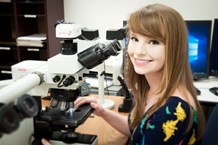 Dr. Ashley Rose Scholl, PSF 2018-2019, currently a pathology resident at Duke
"My post-sophomore fellowship (PSF) year was transformational and helped to shape my career path in a very positive way. One thing I enjoyed about my fellowship was that I was treated just like a first-year pathology resident. This gave me a great opportunity to see if the field of pathology was right for me and also provided an advantage that has helped tremendously in my first six months as an AP/CP resident at Duke. Because I was trusted with the same responsibilities as a resident, I tried to see myself that way throughout the year and I believe that this mindset encouraged me to push myself and helped me to get the most out of my time in the pathology department.
I developed wonderful mentoring relationships and friendships with faculty in the department.  These relationships have continued on since finishing my PSF and have led to numerous abstracts, posters and publications. I am still in contact with people from the department and I was honored to have Dr. Andrew Thompson (dermatopathology) hood me at my medical school graduation.
There were also numerous opportunities for research throughout the year. I presented my research at multiple regional and national meetings, including USCAP and ASDP. The department provided very generous support for me to travel to these conferences to present, network and learn more about pathology. I was encouraged by my mentors to apply for numerous national awards and was selected for the American Society for Clinical Pathology (ASCP) Medical Student Gold Award, the College of American Pathologists (CAP) Foundation Medical Student Award and the Association of Pathology Chairs (APC) Society of '67 Scholars Travel Award which provided funding to travel to three additional national conferences while I was third-year medical student. When I applied for pathology residency programs, my PSF year was a hot topic of conversation that almost every interviewer inquired about. I believe that completing my PSF year at WVU set my residency application apart and helped me to receive interview invitations from many strong programs.
I am so happy I completed my PSF at WVU because my experiences there allowed me to start my residency program with a strong foundation. To anyone looking at applying for a PSF at WVU, I highly recommend the program."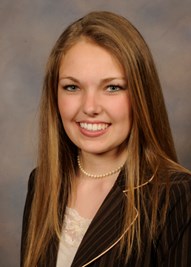 Dr. Colleen Beatty, PSF 2014-2015, currently Dermatopathology fellow at UPMC
"I really enjoyed my post sophomore fellowship because it afforded me an entire year to explore pathology and experience facets of medicine that aren't covered in the standard medical school curriculum. I had the opportunity to work closely with and learn from the wonderful faculty and residents in the Department of Pathology. My experience not only bolstered my CV with research and publications, but also made me into a better clinician. It wasn't until the PSF year that I really discovered my love for pathology, which inspired me to purse a dermatopathology fellowship following dermatology residency. I am incredibly grateful for all of the ways that the PSF year enriched my medical training."