Diversity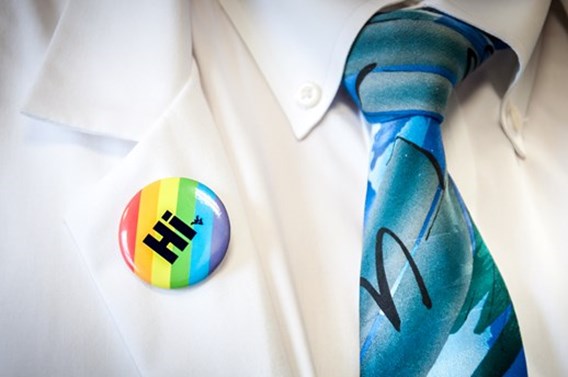 The WVU Neonatal-Perinatal Medicine Fellowship is dedicated to training pediatricians to care for critically ill neonates in a professional and respectful educational environment.  Recruitment, hiring, promotion, and offering of all educational opportunities are focused on each candidate's clinical and research skills and interest in Neonatology and academics, regardless of race, ethnicity, gender, sexual orientation, gender identity, socioeconomic status, parental status, etc.  A diverse group of trainees, faculty, and staff members enriches the educational and research environment of the fellowship!
Pediatricians Underrepresented in Neonatology
Unlike General Pediatrics which includes 73% female practitioners, Neonatology is still a predominantly male specialty with only 47% females and only 20% females in leadership positions within the field.  Physicians of Black/African American, Hispanic/Latino, and Asian backgrounds are underrepresented in Neonatology, combined to make up 26% of the field's workforce.  International medical graduates represent only 20% of neonatologists.  In 2019, only 28% of applicants who matched in Neonatology fellowship were international medical graduates, and only 13% had completed osteopathic training.  The prevalence of other underrepresented and minority groups in medicine are currently not reported in Neonatology. 
Candidates who are female, international medical graduates, osteopathic trained physicians, black, Hispanic, Asian, and/or represent other needed areas of diversity within Neonatology such as LGBTQ or veteran status are strongly encouraged to apply.   First-time college graduates are also an underrepresented group in medicine, which is also important given the history of lower educational attainment in the surrounding Appalachian region.  The WVU Neonatal-Perinatal Medicine Fellowship has a history of successfully educating trainees from such diverse backgrounds, and looks to continue these efforts to bring greater diversity to our workforce.
Resources for Fellows from Backgrounds Underrepresented in Neonatology
The West Virginia University Department of Pediatrics is dedicated to creating a supportive and nurturing environment for all trainees throughout their academic experience.  Connection with supportive mentors is important to long-term professional success, and the Neonatal-Perinatal Fellowship Program strives to help fellows build these relationships. 
We strive to offer intellectual, social, and cultural opportunities for all backgrounds through various associations.
For other association that fit your interest, please visit the Student Organization List. 
LGBTQI+
West Virginia University has a diverse and well-connected LGBTQI+ community, and we welcome the opportunity to connect applicants and trainees with local community resources.