Neo Clinical Rotations
Fellows have clinical responsibilities at WVU Medicine Children's Hospital, Mon General Hospital, and the WVU Physician's Office Center Clinic. These centers are approximately 1 mile apart, minimizing travel time for fellows.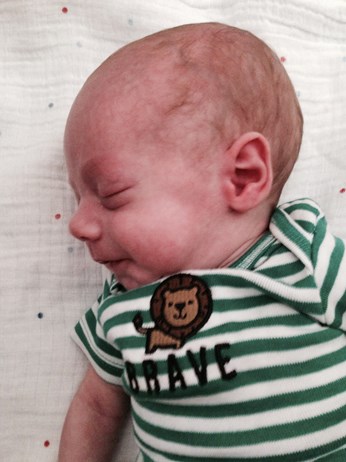 Clinical Requirements 
NICU
Our level IV NICU with high frequency ventilation, whole body cooling, and Pediatric and CV surgery capabilities has 42 beds and plans to expand in the near future. There are approximately 800 admissions per year, with around 100 very-low-birth-weight infants cared for by our team. Fellows participate in and then lead delivery room resuscitations on site, and can be part of the neonatal transport team. Fellows have progressive responsibility in prenatal consults for high-risk pregnancies. Fellows rotate on NICU for 5 months in the 1st year, 4 months in the 2nd year, and 3 months in the 3rd year of the fellowship.
Stepdown
Fellows focus on the nuances of feeding issues, preparation of preterm infants for discharge, and occasional need for home monitoring during the Stepdown rotation. This often overlooked section of neonatology can pose difficult questions for new attendings, and the Stepdown experience is positively reviewed by our program graduates. Fellows also perform circumcisions during this rotation. Fellows rotate for 1 month each in the 1st, 2nd, and 3rd years of the curriculum.
Chronic Care Team 
Fellow participation in the chronic care team is integrated into the NICU rotation and call responsibilities. Patients with established or emerging chronic lung disease of prematurity or other chronic conditions that would benefit from consistent interdisciplinary care are cared for in this setting. Patients are expected to have a slow, but improving course. Patients typically enter this phase of care at a corrected age of 36 weeks.
MFM 
This 2-week rotation focuses on the outpatient portion of the care of a high-risk pregnancy. Under the supervision of Maternal-Fetal-Medicine specialists, fellows participate in the care of fetal congenital anomalies, growth restriction, multiple gestations, etc. This rotation occurs in the 1st year of the fellowship to help fellows build relationships with MFM colleagues. Fellows participate in the inpatient care of MFM throughout their training via prenatal consultations during call and NICU months.
BPD and Developmental Follow-Up Clinics 
Fellows see NICU graduates discharged on supplemental oxygen, mechanical ventilation, or home monitors in the outpatient setting under the supervision of our Neonatology group. Babies who are born at 30 weeks' gestation or less have developmental follow-up through our clinic, and patients with BPD are weaned off home oxygen or medications in this setting too.  Other NICU graduates at risk for ongoing growth & nutritional issues or complex social & environmental issues are engaged in NICU follow-up as well.  There are also opportunities for fellows to evaluate NICU graduates with neurodevelopmental concerns alongside the Pediatric Neurology team.
Newborn Nursery Experience – Fellows participate in delivery room resuscitations and newborn stabilizations at Mon General Hospital Birthing Center, a secondary teaching site for our program. Fellows have progressive independence during this longitudinal experience.
Clinical Electives 
Cardiology
Fellows can choose to rotate over 2-4 weeks with the Pediatric Cardiology service. This opportunity allows fellows to take part in the immediate post-operative care of congenital heart disease patients and to see cardiac outcomes for patients years after their NICU course. This elective can occur at any level of training.
Palliative Care 
Our Pediatric Supportive Care team brings together pediatric palliative care, social work, spiritual care, and most importantly patients and families. Fellows can choose to rotate over 2 weeks with the team to gain additional experience in end-of-life care and discussions. The rotation can occur during whichever year of training a fellow prefers.
The remaining months of the fellows' schedule is comprised of research time; please see the research tab for more information. Fellows still have call responsibilities during these months to continue to develop clinical decision-making and expand the fellows' procedural and clinical experience.