Robert Stitzel Lecture Series
Previous Robert Stitzel Lectures
Dr. Donald Hoover (East Tennessee State University) – October 2015
Dr. Gavril Pasternak (Rockefeller University) – October 2014
Dr. Marc Caron (Duke University) – October 2013
Dr. Galen Wenger (University of Arkansas for Medical Sciences) – November 2012
Dr. William T. Gerthoffer (University of South Alabama) – October 2011
Dr. Thomas C. Westfall (St. Louis University) – October 2010
Dr. Lisa Cassis (University of Kentucky) – October 2009
Dr. Darryle Schoepp (Merck Research Laboratories) – October 2008
About Robert Stitzel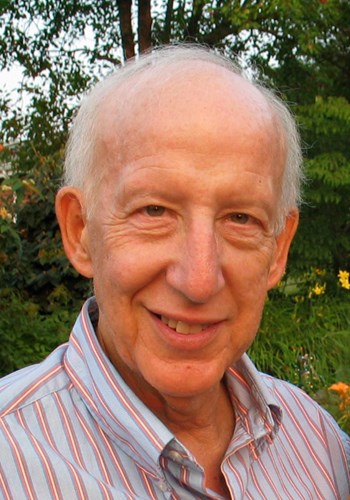 Robert (Bob) Stitzel received a B.S degree in Pharmacy in 1959, a M.S. in Pharmacology, both from Columbia University. In 1964, he earned a Ph.D. in Pharmacology from the University of Minnesota. His career began at West Virginia University in 1965 as an Assistant Professor in the Department of Pharmacology.
He was an important part of the management team with William Fleming and Bob Craig that guided a highly successful graduate training program and brought international recognition to the renamed Department of Pharmacology and Toxicology. Bob served as Assistant, Associate and then Interim Chair of the department. After the reorganization of the basic sciences at the HSC, he served as Associate Chair, Department of Biochemistry and Molecular Pharmacology until his retirement.
During his career he published 82 peer-reviewed manuscripts, numerous abstracts and book chapters. Bob was active in the American Society for Pharmacology and Experimental Therapeutics, serving as Secretary-Treasurer, Field Editor of the Journal of Pharmacology & Experimental Therapeutics, and Editor-in-Chief of Pharmacological Reviews. A crowning achievement in his career was the publication of the highly regarded Modern Pharmacology which he co-edited with C. R. Craig through 6 editions.
What Bob loved best in his academic life was graduate student education. He served WVU as Interim and then Director of University Graduate Studies, from 1991-2007. A quote from a colleague typifies Bob's impact on those around him and the enthusiasm for which he approached life and his work: "I had the utmost respect for [Bob] and enjoyed working with him on the university graduate council for many years. His humor, positive attitude, tolerance, commitment to furthering graduate education, and strong work ethic made the meetings and committee-work more worthwhile".Bob's commitment to graduate education continues in many ways. The students he taught continue to succeed due in large part to Bob's guidance and influence. In addition, he has ensured that future students will be beneficiaries of his love for graduate education by establishing The Robert E. Stitzel Graduate Student Support Fund at the WVU Foundation. This fund supports training, research and professional development of graduate students within four colleges of the University.
A biography of Bob would not be complete without recognizing that he not only shared his life with students, but with a loving family - his wife Judith, from whom he drew so much support; his son David and his partner Laurel, who brought Bob much joy; and Kaya, Bob and Judith's wonderful granddaughter. Bob drew great strength from his family throughout his career. His students thank Bob and his family.