Rural Immersion Field Trips
Southern West Virginia Rural Immersion
During the summer between 1st and 2nd year of medical school, Rural Track students participate in a Rural Immersion field trip with the support of the WVU Institute for Community and Rural Health. This is a week-long trip implemented to educate students about health issues specific to rural West Virginia. Various didactic sessions and experiential learning opportunities are presented.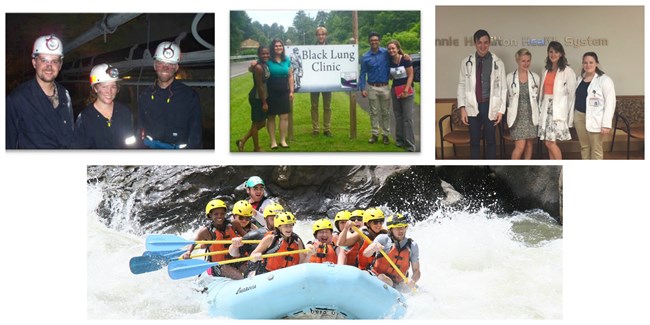 Students are exposed to the geography, topography, and cultural context of communities in the small towns in southern West Virginia. Students will take part in visits to black lung and respiratory rehabilitation clinics, and participate in swift-water rescue training on the New River. There is also an opportunity to experience a trip into an active coal mine.
Winter Rural Immersion
Students spend a weekend at a ski resort in rural West Virginia. Students participate in a mock accident on the ski slopes, involving ski patrol, local EMS and HealthNet.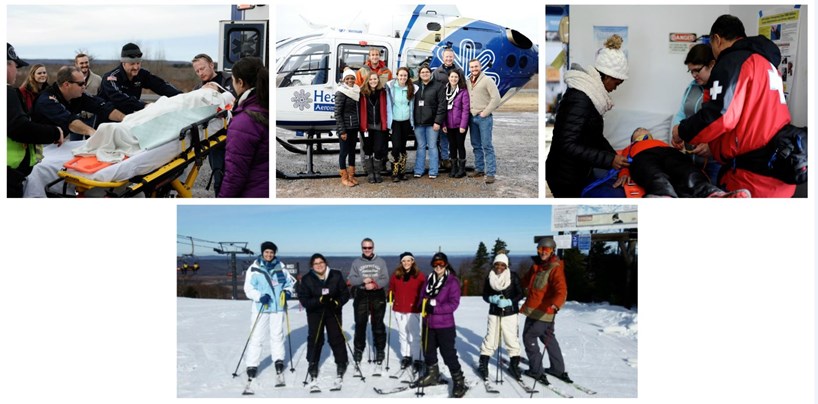 This trip focuses on learning about emergency treatment and rescue training in a rural area. Various didactic sessions are planned to discuss rural medical economics and the future of the healthcare landscape for the area.
Nutritional Rural Immersion
Coming in June