Diversity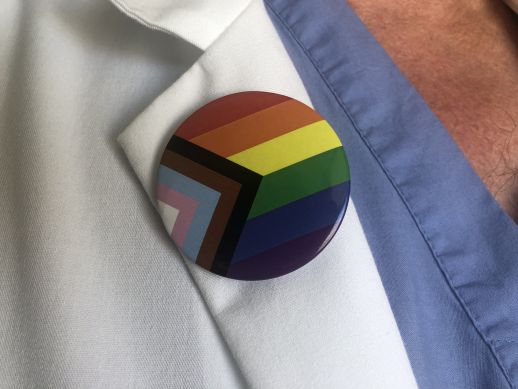 At West Virginia University Department of Surgery, we believe that the core values of diversity are inseparable from our institutional goals. We are committed to fostering an environment that celebrates the unique ethnic, racial, gender, and sex backgrounds of all individuals. Through fair and deliberate recruitment, hiring practices, promotions, admissions, and education, we will provide the highest quality of care and service to everyone.     
Students Underrepresented in Medicine
The West Virginia University Department of Surgery, in conjunction with the School of Medicine, is working to expand clinical opportunities to students with ethnicities traditionally under-represented in medicine (URM).  The opportunities would include two- or four-week elective rotations on a surgical team at WVU Medicine Hospitals.
The program will offer students the opportunity to engage actively with residents and faculty in educational conferences, outpatient clinics, inpatient wards, the emergency department, and the operating room. During their time at WVU, students will participate in didactic lectures, assist with bedside procedures, and take advantage of a multitude of simulation experiences. This will be an opportunity to meet one on one with faculty of diverse background and interests and gain guidance on how to successfully navigate the surgical residency. 
Eligible students include URM fourth-year medical students in good standing, currently enrolled in a U.S. LCME accredited allopathic medical school. URM groups include: Hispanic, African-American, Native American, or Asian Pacific Islander.
Stay tuned for more details and the upcoming application process!
Minority Resident & Fellow Resources
The West Virginia University Department of Surgery, is dedicated to creating a supportive and nurturing environment for minorities throughout their academic experience. Excellence and innovation only thrives in an environment in which important challenges are take on by individuals who come together from different life experiences and perspectives. Advancing true diversity and inclusion has become an academic necessity; diversity within a medical school markedly increases the quality of medical education, expands and informs the research agenda, and improves the quality of health care delivered to the surrounding communities. 
We strived to offer intellectual, social, and cultural opportunities for all backgrounds through various associations.
For other association that fit your interest, please visit the Student Organization List. https://studentorgs.wvu.edu/
LGBTQI+
The West Virginia University has a diverse and well-connected community. We pride ourselves on the diversity of our Department's training programs and we welcome the opportunity to connect applicants with LGBTQI + trainees.