Pediatric Cardiothoracic Surgery
The Congenital Cardiac Surgery Program began in 1962 when Dr. Herbert Warden performed the first operation for congenital heart disease in WV. In 1984, Dr. Robert Gustafson returned to West Virginia University from Boston Children's Hospital to start the Neonatal Cardiac Surgery Program.  Over the years, the Program has evolved to the point that we provide comprehensive state of the art correction of all congenital heart defects in children and adults in an environment that fosters excellence and patient centered care. The citizens of West Virginia do not need to travel outside of the state for comprehensive care.
The program highlights
Neonatal Cardiac Surgery for Complex Congenital Heart defects soon after birth, such as arterial switch procedure for transposition of great vessels.
Multi stage repair Single Ventricle hearts.
Commonly performed congenital cardiac operation include Repair of Tetralogy of Fallot, Ventricular Septal Defects, Valve repair and replacements and aortic arch reconstruction.
Repair of congenital heart defects found initially in adults, or recurrent or residual defects found in adults who have previously had congenital heart surgery
Robust ECMO support program for the most critically ill patients while in the intensive care unit using the most current approaches and technologies.
Repair of common congenital lung defects, diaphragmatic defects, tracheal defects, esophageal defects and chest wall defects. Pectus excavatum and carinatum, and pleural space infections are some commonly treated conditions
The Congenital Heart Surgery Program is supported by a Comprehensive Pediatric Cardiology Program with the recent addition of interventional skills. Pediatric Intensive Care Unit is staffed 24/7 by Pediatric Intensivists experienced in postoperative cardiac care. The hospital based pediatric and neonatal transport teams bring patients from all parts of WV. The Program is supported by dedicated Pediatric Perfusionists, Advanced Practice Providers, a dedicated Pediatric Cardiac Anesthesiologist and skilled Operating Room Staff.
Our patient centered approach allows patients to be cared for by one team of nurses and child life specialists in the same environment throughout their hospital stay. The social services team provides support for parents, facilitating their stay within close proximity of the hospital throughout their child's hospitalization and assists with transport and other requisite resources.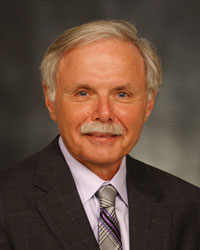 - Robert Gustafson, MD
Pediatric Cardiothoracic Surgery Division Chief