Brazil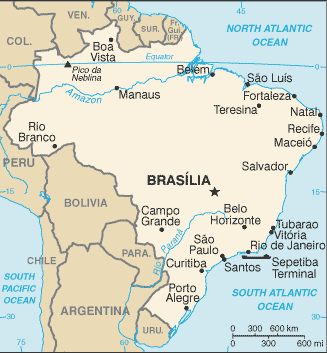 Application Process
Application for this rotation is through Dr. Melanie Fisher. Copies of your passport and travel insurance will be required. Be sure that your passport is valid more than 6 months after the departure date.
Clinic
The Brazil rotation is a fully supervised clinical outpatient rotation at Fundacao Esperanca, where the WVU medical students would be paired with medical students from UEPA (Universidade de Estado de Para), the state university medical school. There will be an orientation to Amazonian society, culture, and healthcare, which will include exposure to diverse clinical settings at municipal, state, and private hospitals. A Speaker Series will be held to discuss deforestation, agriculture and sustainable development (presented by The Nature Conservancy and Cargil), ecotourism (presented by Saude e Alegria), and indigenous rights (presented by The Grupo de Consciencia Indigena). The students will gain exposure to prevailing primary health concerns in the Lower Amazon River basin through Fundacao Esperanca's programs, including the Children's Center, the Women's Health Program, and the Ambulatory Clinic. There will also be participation in the Quilombo River-Boat Health Project, in which Fundacao Esperanca charters a health boat every month for a 5-day medical triage in three Quilombo communities located on the Trombetas River. Quilombo refers to a community composed of the descendants of escaped African slaves. Extracurricular activities include an Amazon forest tour with focus on biodiversity, a zoological reserve featuring local fauna, kayaking, riverboats, a visit to river beach towns, and a visit to Forlandia, the Ford Motor company rubber tree plantation.
For more information on this experience, and to apply for this rotation, please go to https://amizade.org/program/mpie/.