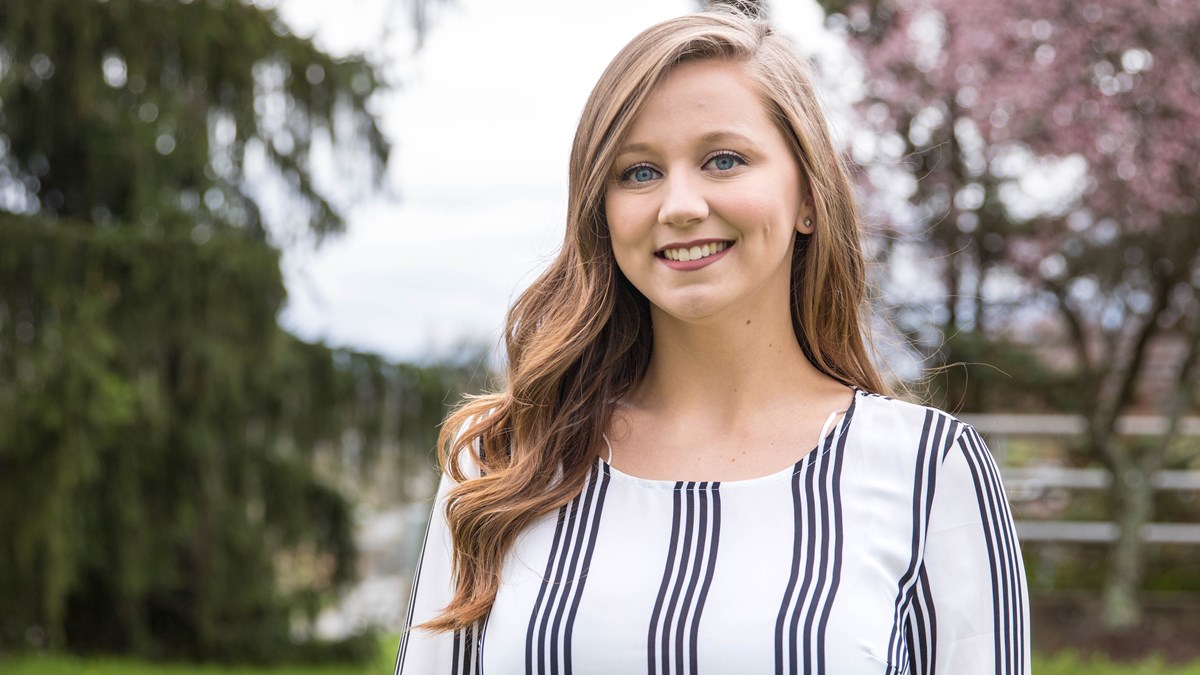 Hometown:

Parkersburg, W.Va.
As far back as she can remember, Aeshia McConnell always wanted to be a physical therapist. After watching her brother suffer from a terrible accident, McConnell was able to see firsthand the enormous impact that a physical therapist has in restoring function and mobility to an individual's life. Her decision never wavered—the passion only became stronger.
With that goal in mind, McConnell set out to major in biology. It wasn't long, however, before the native of Parkersburg, West Virginia, found herself considering another route.
"I was initially going to be a biology major, but once on campus I was introduced to exercise physiology and was instantly drawn to it," McConnell said.
Getting into a professional health program can be difficult and choosing the right school can be even more challenging. But McConnell had her eye on WVU and explains why the program in exercise physiology with an emphasis in aquatic therapy at West Virginia University was her first and only choice.
"When I toured WVU, I knew this place was going to be my home for what I hoped to be the next few years," she said. "I was particularly amazed that WVU offers the only aquatic therapy program for undergraduates and knew it was the perfect fit for my goals and aspirations."
Reflecting on her experience, McConnell reiterates how strongly WVU values students' education. Her advice for prospective students is to make the most out of it.
"The four years fly by," McConnell said. "Do everything you can in the major. Join the exercise physiology club, make friends, volunteer, do the aquatic therapy program – it will change your life."
Not only did the program echo McConnell's interests, it also armed her with the knowledge and skills that paved the way to her dream of getting into the physical therapy professional program at WVU in June 2018. She commends her professors for their excellence in teaching, guiding students, and their willingness to go beyond the call of duty.
"I want to thank Randall Bryner specifically," she said. "I remember after my first semester, I thought there was no way I would be able to make it to PT school. He has pushed me all four years to be better than I ever thought I could be. He has helped me to take the right path to do exactly what I had hoped to do at this school. I don't think I would be where I am in this program without them."