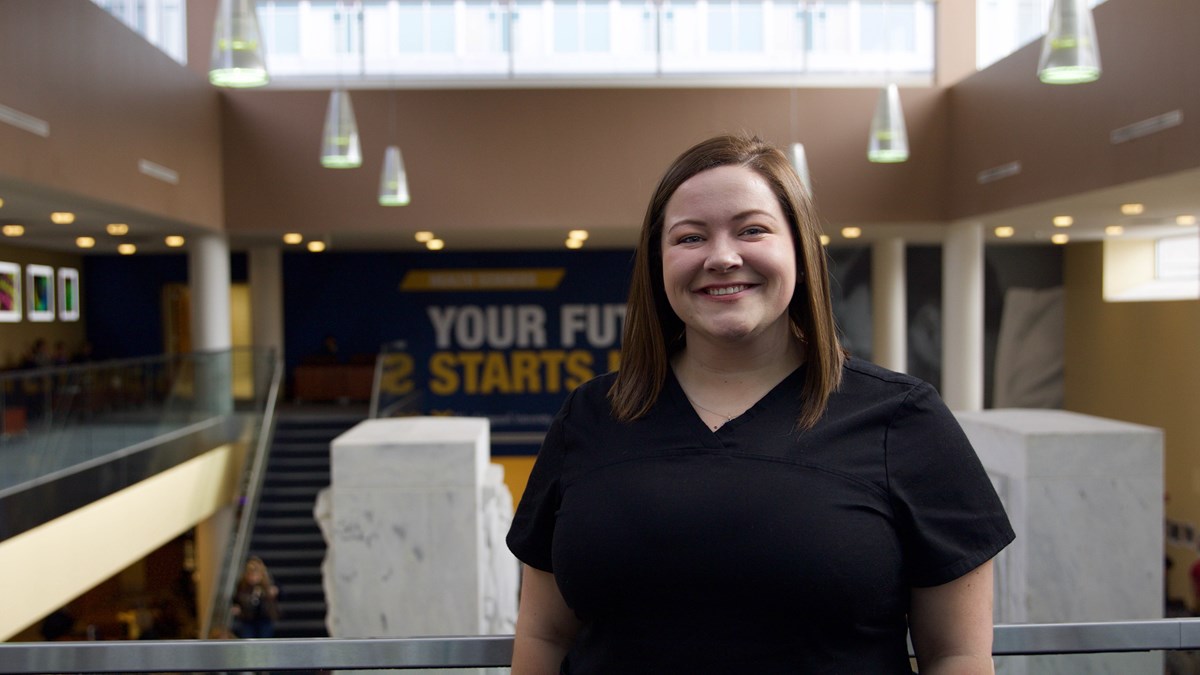 Hometown:

Philadelphia, Pennsylvania

Undergraduate Degree:

Medical Laboratory Science
What were you thinking about in seventh grade? Were you counting down the days to the next vacation? How about planning your outfit for the upcoming school dance? Were you texting your friends about the latest gossip?
Amber Adair had those same thoughts in seventh grade, but also some far bigger.
Inspired by her middle school softball coach who was battling pancreatic cancer. Adair began researching how she would be able to care for patients someday.
"I wanted to know how I could help," she said. "I loved science and was interested in medicine, but I wasn't set on being a frontline health care professional."
Her interests involved being behind the scenes, but that didn't mean less responsibility.  Seventy percent of diagnoses that lead to care and treatment options happen because of lab testing results that people such as Amber and her fellow scientists discover.
Medical laboratory scientists impact patient care at the basic level and determine the presence, extent or absence of disease by analyzing bodily fluids. They are responsible for performing lab test, interpreting data, analyzing results, developing new procedures and communicating with a variety of health care team members.
"The reward for completing such an in-depth major is huge and outweighs any amount of hours I've spent studying," she says. "Plus, I like walking away feeling like I'm guaranteed to find a job with this degree."
Last year, the 2018 WVU School of Medicine's Medical Laboratory Scientists class had a 100 percent pass rate for both board and comprehensive exams, in addition to a 100 percent job placement rate.
"I fell in love with this program the day I started," Adair said. "Professors in this program want you to love what you do and that makes you feel excited about the work you're doing."
After completing her undergraduate studies at WVU Adair hopes, "to give back to the program that has gave so much to me," by becoming a medical laboratory scientist professor.