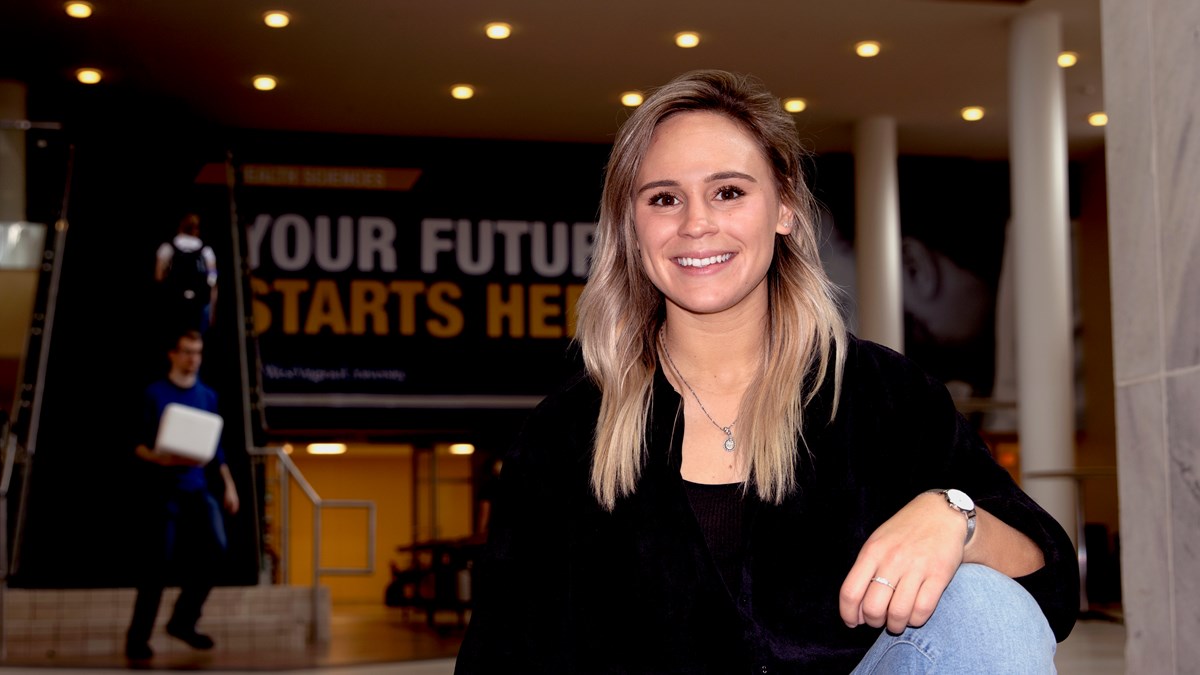 Hometown:

St. Felix de Valois, Quebec

Undergraduate Degree:

Exercise Physiology, West Virginia University
For Canadian-native and WVU Women's Soccer Bianca St. Georges, excelling in school is similar to excelling on the field. Both take practice, determination, and a willingness to prioritize what's most important in her life, including her education.
"Science opens doors," said St. Georges. "When I was recruited to WVU I knew that I wanted to major in something that would prepare for medical school. My teammates told me that Exercise Physiology was a great foundation for medical school."
She entered the WVU School of Medicine as an exercise physiology major and defender on the Women's Soccer Team. Both programs require a commitment of time and focus -- areas in which St. Georges thrives.
"I really didn't like science until I got to college, but just like in sports where you condition yourself to improve, I conditioned myself to like science. I ended up learning to be excited about everything from the pulmonary systems to the cardiovascular system – I certainly wouldn't have said that before college," she laughed.
Her hard work has paid off, St. Georges will graduate in 2019 with her exercise physiology degree and soccer credentials that include being named the 2018 Big 12 Conference Defensive Player of the Year.
St. Georges was drafted to play for the Chicago Red Stars in the Women's Professional Soccer League. After going pro she hopes to eventually get her doctorate of medicine. Until then, it's all about time management and keeping her eye on the ball, so to speak – advice she says she would give to any future freshman.
"If you put in the training, keep trying, and keep learning, you will grow in so many good and positive ways," she said. "You will find a path that allows you to do what you love."