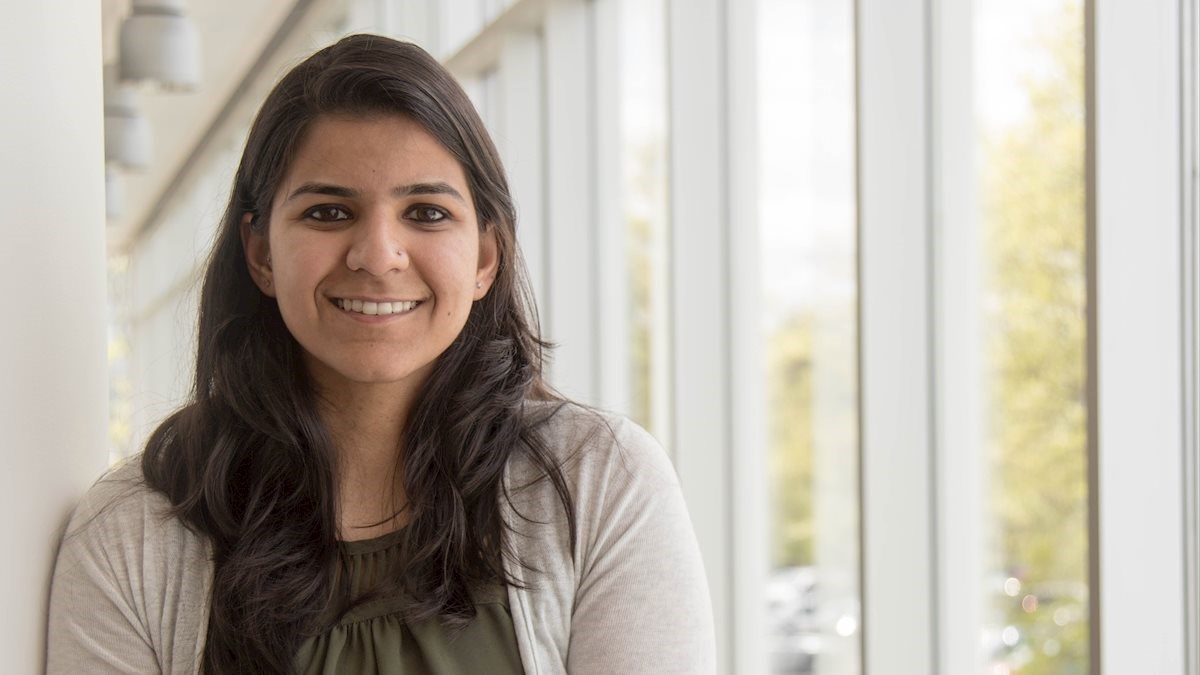 WVU tennis champ discovers exercise physiology is her path to success
Ikttesh Chahal came to West Virginia University to play tennis. She grew up in Chandigarh, India envisioning herself as a professional tennis player, and she hoped her experience at WVU would propel her into a tennis career. At least that was her plan. But, you know what they say about the best laid plans.
"I grew up thinking I wanted to be a professional tennis player, and I chose college as a stepping stone," Ikttesh said. "A lot of people go for NCAA Division 1 sports think that they can turn pro, and so that was my plan. However, my passion for sport also evolved into a passion for sciences."
That's when the plan changed. Ikttesh was undecided on a major when entering WVU. Initially, she started as a biology major and then switched to business. However, after suffering a serious ankle injury when falling on a ball her sophomore season, Ikttesh became interested not only in alleviation of pain but also the complete recovery of such an injury. Interacting with various healthcare providers, she realized she was fascinated with the inner workings of the human body.
With the encouragement of her academic advisor, Ikktesh visited the Health Sciences Center and attended an anatomy class and an exercise physiology class with a fellow athlete to see what they were like. She was hooked. "I sat in on anatomy and in another exercise physiology course, and I loved it!" Ikttesh exclaimed. I couldn't believe I hadn't heard of this degree before, and I definitely wanted to switch my major."
Even though Ikttesh had to play catch up with taking extra classes due to her late decision to apply to the Exercise Physiology program, she said the diversity in the subject material is what makes it interesting.
"The courses are very challenging, and being highly informative, they require total commitment on the part of a student," Ikttesh continued. "What's so good about this major is that we have all of these different aspects of exercise physiology; it's not like you're concentrating on one subject. You're learning anatomy. You're doing research. You're taking clinical classes. You're taking a business class. There's just so much available. Even a subject like kinesiology, which teaches you how the human body functions by looking at biomechanical and physiological mechanisms, is helpful."
She credits the guidance, support and enthusiasm of her professors with helping her to successfully find her path.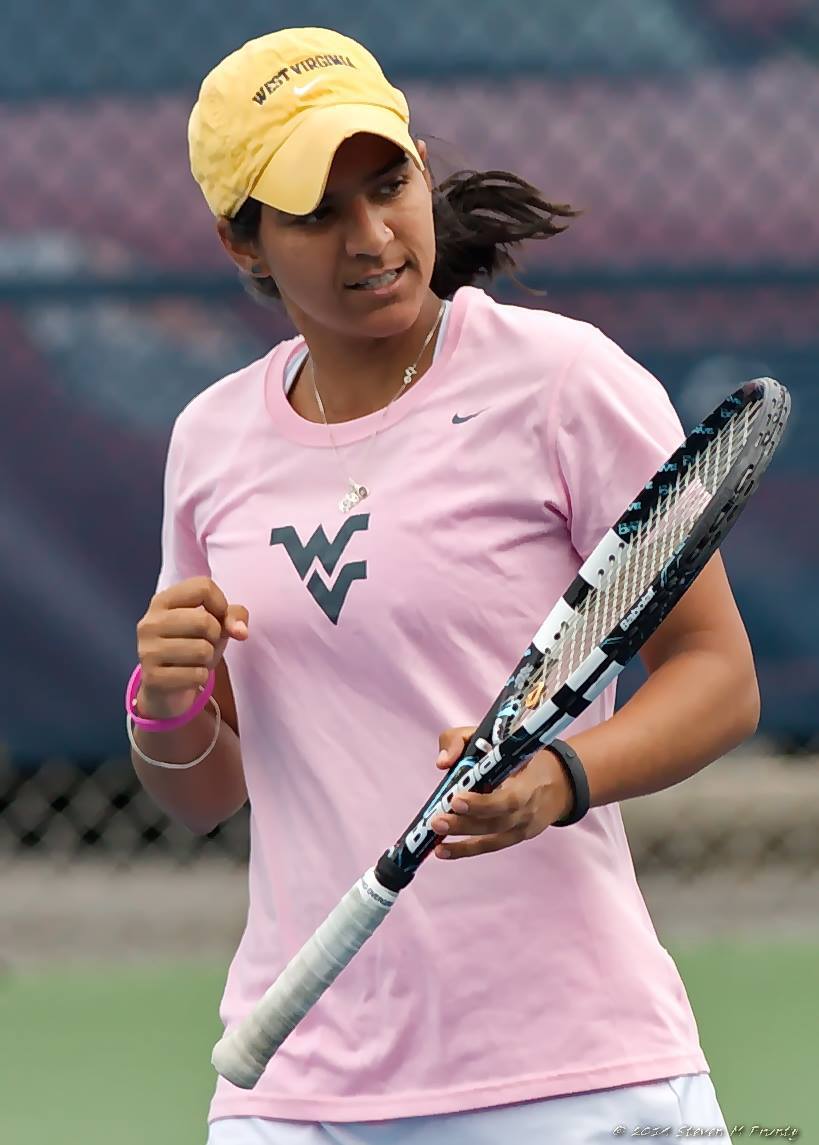 "If I could do it again, I would definitely pick exercise physiology right off the bat, and I would contribute that to the faculty here," she said. "When you are in their classes, you can just see how excited they are to teach the subject. What I especially love about the way exercise physiology is set up is how every class lecture is different. For our main exercise physiology classes, we have different faculty coming in and teaching different sections like cardiovascular, pulmonary, neuromuscular and endocrinology. You get exposure to all these different teaching styles and professors who are masters in their fields."
Despite being thousands of miles from home in a state not widely known for it's diversity, Ikttesh says that Morgantown has been the perfect place for her.
"Honestly when I decided to come to West Virginia and to WVU, a lot of family and friends were concerned about my decision," she said. "I was scared initially, but when coming here and meeting West Virginians, I told my family back home that Morgantown is a lot more diverse than what I had imagined."
She also said that West Virginians are supportive, friendly and welcoming. "People over here are so helpful, so welcoming," Ikttesh said. "I struggled a lot with the first time traveling by myself and the first time being on my own, but I got a lot of support, and not just from athletics."
"Something I love about the people here is that if you want to do something, they are going to help you," she said. "If you reach out and ask for help, and if you're hardworking, they appreciate that. I think that's the biggest thing, especially coming from a different country. It was instilled in me that if you work hard, you can get something. And over here, that is so true."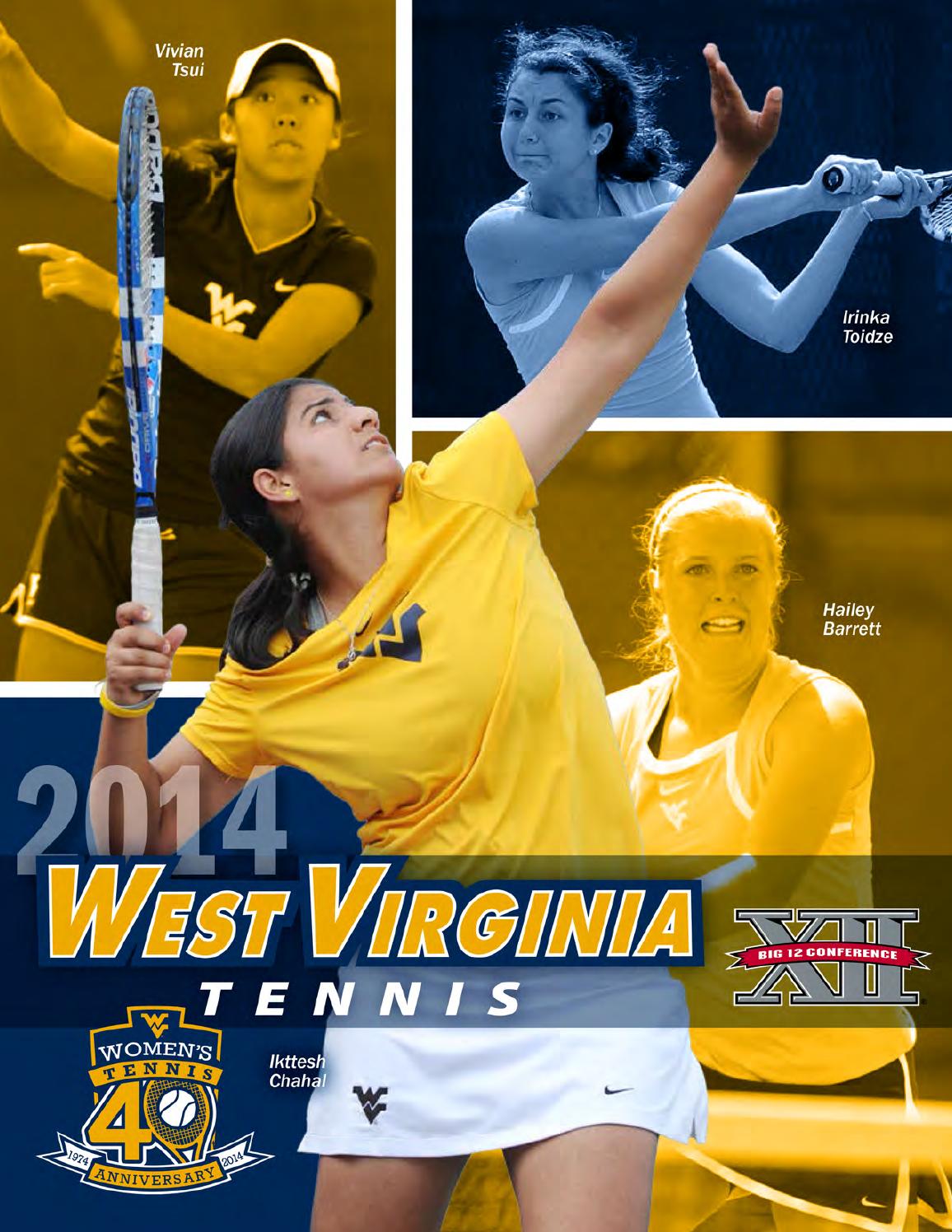 And worked hard, she has. Ikttesh has earned several academic honors since starting here at WVU, including being named a Big East Academic All-Star, Garrett Ford Academic Honor Roll and the Big 12 Commissioner's Honor Roll. She also served as a member of WVU's Student Advisory Committee (SAC) and was selected as one of only four athletes to represent WVU at a Big 12 Leadership Summit.
Her next plan is graduate school. After graduation in May, she will be enrolled in the master of science program for Exercise Physiology with the goal of eventually being accepted into medical school. She's interested in pursuing a career as a surgeon so that she can continuing working with her hands.
Even though Ikttesh isn't playing tennis anymore, she's a fifth year senior and her eligibility expired, she is still the team's strongest supporter. "Tennis was everything," Ikttesh said. "I miss it a lot, and I still go to every single match. I will always try to be their number one fan!"
Ikttesh and about 4,500 other students will receive their degrees Friday, Saturday and Sunday as West Virginia University brings another academic year to a close. 
The School of Medicine will hold two commencement ceremonies on Sunday, May 15, 2016; one for medicine doctoral candidates at 8:30 a.m. and one for professional programs candidates at 12:30 p.m. Both ceremonies will be held at the Morgantown Event Center and are by invitation only. All commencement ceremonies will be webcast live at www.webcast.wvu.edu. Following the events, videos will be available for viewing on WVU's official YouTube channel, WestVirginiaU. For more information, visit WVU's commencement website at www.graduation.wvu.edu.
For news and information on the WVU School of Medicine, follow us on twitter @WVUMedSchool, like us on Facebook or visit medicine.hsc.wvu.edu.
Story by Tara Scatterday
School of Medicine Communications
Photos by David Ryan, University Relations/Health Sciences
and WVU Athletics