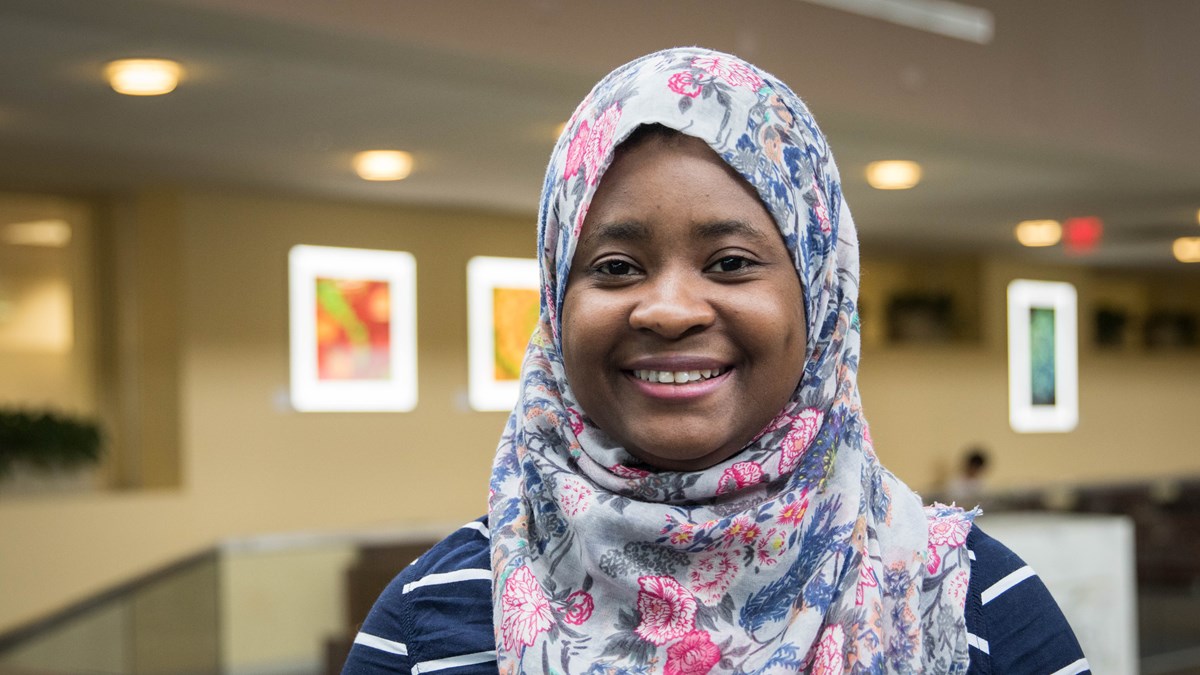 Hometown:

Abuja, Nigeria

Undergraduate Degree:

Immunology and Medical Microbiology, West Virginia University
Sometimes a life-changing experience opens your eyes to what type of career you want to pursue. Growing up in Abuja, Nigeria, Kaltume Usman Ndayako witnessed many diseases endemic to the African continent. Motivated by a desire to gain a deeper understanding of underlying factors of health, Kaltume decided to pursue a degree in the field of Immunology. She ended up choosing the Immunology and Medical Microbiology program at West Virginia University.
"My cousin graduated from WVU and told me stories about how the professors and students helped her throughout her education," Kaltume said. "I felt this was the kind of academic environment I needed to be in."
Kaltume praises WVU for the diversity of its students, with attendees coming from across the country and the world, with varied backgrounds and interests. Reflecting on the time she spent at WVU, Kaltume describes it as unique. The academic excellence and the active community surrounding it fosters life-long learning and passion for leadership and service.
"It's an environment where everyone is appreciative and encourages you to keep working hard," she said.
As graduation is inching closer, Kaltume treasures the opportunity she was given and encourages prospective students to consider the program that changed the trajectory of her life. She feels equally fortunate and grateful for having professors and mentors who ignite the same passion in the future generation of immunology and medical microbiology professionals.
"My advisor, Rosana Schafer, was always ready to help and support whenever I needed her," Kaltume said. "Duaa Dakallah, my principal investigator and mentor, never ceased to guide me toward a fulfilling career."
Asked about her future plans, Kaltume says it's hard to tell what opportunities may come down the road; she personally has a preference for working as a microbiologist. Another long-term goal on her radar is pursuing a graduate degree in public health or public administration with an emphasis on healthcare.