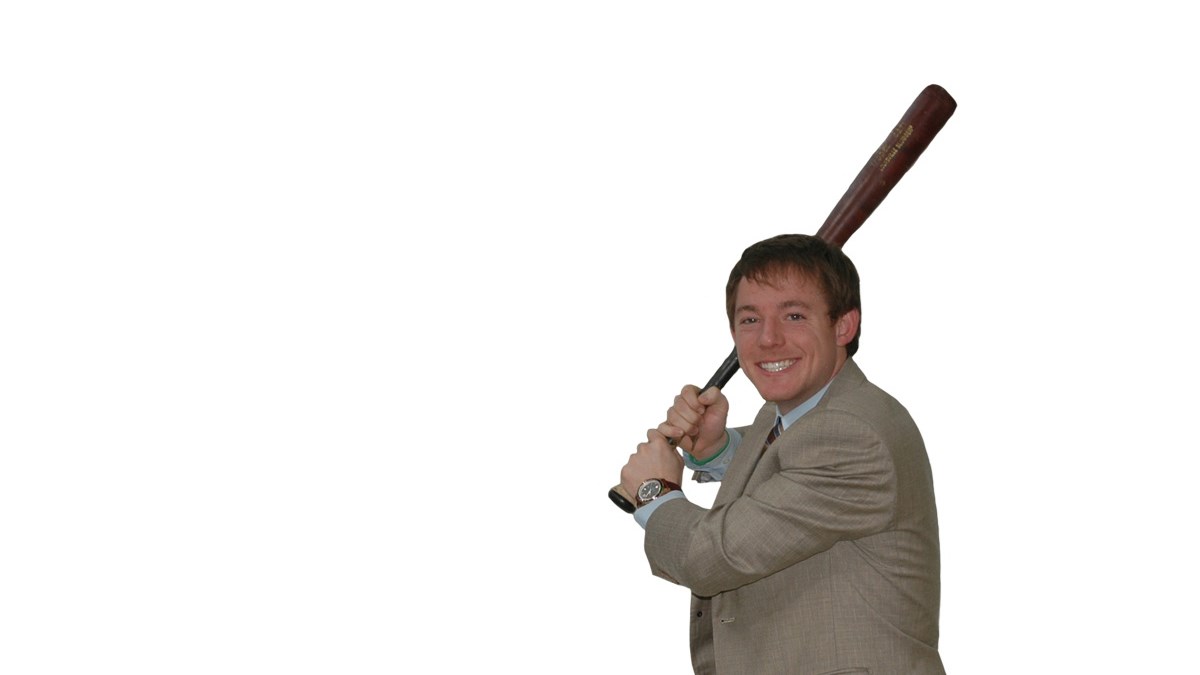 Hometown:

Mechanicsburg, PA

Undergraduate Degree:

Biochemistry and Spanish, Case Western Reserve University

Residency:

General Surgery, UPMC Mercy
1. What made you want to get an MD degree to become a doctor?
I have a few cousins in my family that have a disease called metachromatic leukodystrophy. So I was exposed at an early age to medicine. At first I wanted to save my cousins, but I realized that wasn't realistic. I also played sports and had some sports injuries so I was around orthopedics.
2. What was appealing about WVU's MD Degree program?
My brother is working on a PhD so I visited him and I like the school and the set up. When I came for my interview, I realized that this place would be a good fit for me and good place for me to succeed.
3. What is your favorite part of the program?
I like the PBL (Problem Based Learning) that we do during the first year. I like how it is a break from the all the book work and how it allows you to put a case together and look at the whole idea and see how to treat a patient.
4. How do you balance home, school, and a social life?
It is difficult and I am still figuring it out. It is a huge step up from my other studies and I have to find a place to relax. I take advantage of my free time and relax after school which comes first. I like to go home and watch some TV and not think. Our schedule also allowed us to have some downtime having tests every three weeks and this year they fell on football games so I was able to go relax and enjoy the games.
5. Do you think the programs community service requirement is beneficial? How so?
Absolutely. You are so busy and if it wasn't' required it would be hard to do it. I have gone with MUSHROOM and have enjoyed it. It keeps you from just being at the HSC and gets you out in to the community. It helps people realize that WVU School of Medicine is here to help.
6. The MD program has a weeklong orientation. How was that?
I liked it. I was terrified at first, but the week allows you to ease into school and allows you to get to know everyone and have fun.
7. Are you involved in any student organizations? If so, do you think they have added to your experiences and how so?
I am involved in an interest group and the Spanish club. Yeah they are helpful to get to know other classmates. It is a small class and I am still seeing those that I didn't know well and you get to know some 3rd and 4th years. It is good to see if you are really as interested as you seem to be in an area and to find out what your career options are.
8. What are your goals after graduating?
Right now I am thinking something in orthopedics. I would like to be a physician for a sports team either college or professional, and with a practice too. My years in sports made me want to be a part of that world.
9. What is your favorite thing to do outside of school?
Relax with my brother and read a book. Having some me time and not be stressed out and just relax and unwind.
10. Do you have any advice for anyone thinking about medical school?
Take a lot of sciences like anatomy and neurosciences before you attend medical school. I didn't take those and I struggled with them in the fall. I think having that background would have helped. Also enjoy your undergraduate studies!