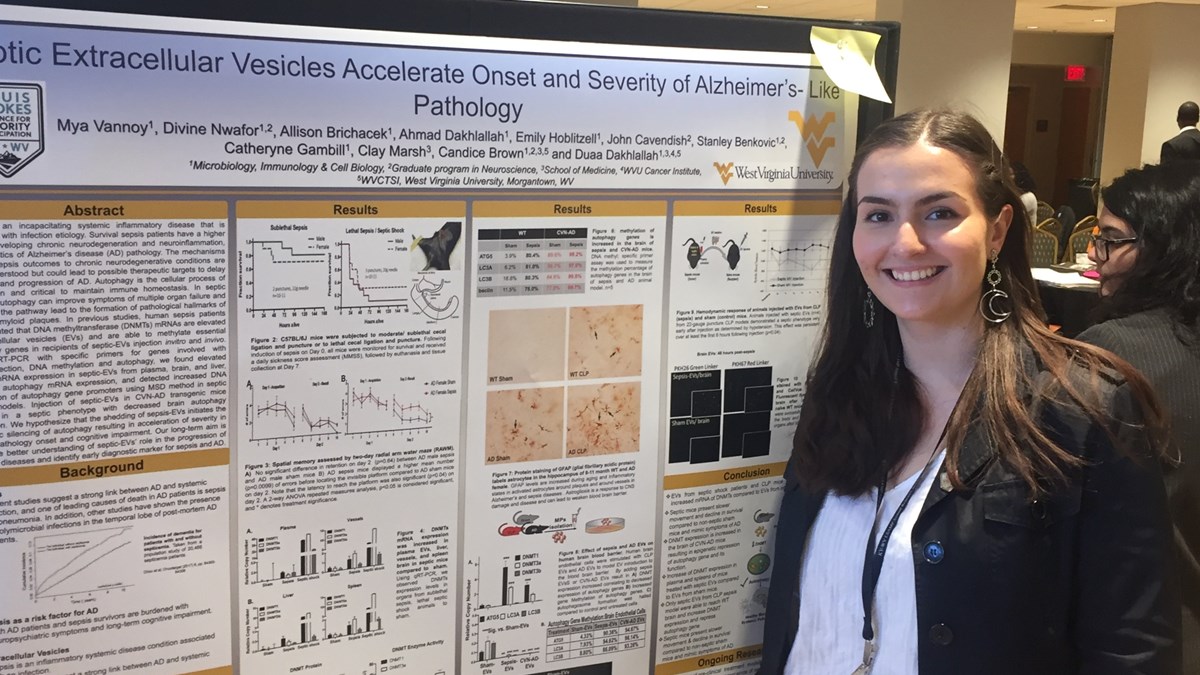 Mya Vannoy, a recent graduate of West Virginia University School of Medicine, speaks about her time completing her undergraduate degree and the experiences coupled with it. Vannoy chose WVU because of her prior experience with the Health Sciences and Technology Academy and the Health Careers Opportunity Program. Through this, she was able to meet faculty from the Health Sciences Campus and confirm she would be able to receive an excellent education from WVU.
Her passion for immunology and microbiology stems from doing summer research, where she finally had her "aha!" moment - from hands-on skills with her mentors to experiments that sparked her interest in science it all placed her on the path to pursue training in biomedical research.
Her undergraduate research was funded in part by the Kentucky-West Virginia Louis Stokes Alliance for Minority Participation at WVU.
"I truly owe it to my teachers that helped share their love for immunology and science with me," Vannoy said.
She advises future and prospective students to try to gain a deeper understanding of science in order to find their passion. 
Mya received a competitive post-baccalaureate Intramural Research Training Award from the National Institutes of Health and will be working at the National Institutes on Aging. Through this, she is able to expand on research skills by working alongside renowned scientists and apply her education in order to create an independent project within an institution that fosters top-notch resources. 
Vannoy also recognizes Dr. Duaa Dakhlallah as an exceptional mentor - someone who housed the same love for science and genetics and saw potential in her when she was unable to see it in herself. She attributes many of her opportunities to Dr. Dakhlallah, and cannot believe how much the knowledge she gained through WVU has shaped her into the person she is today. 
"I can't think of another field that I would rather be in because of the potential it has to change medicine in so many ways."