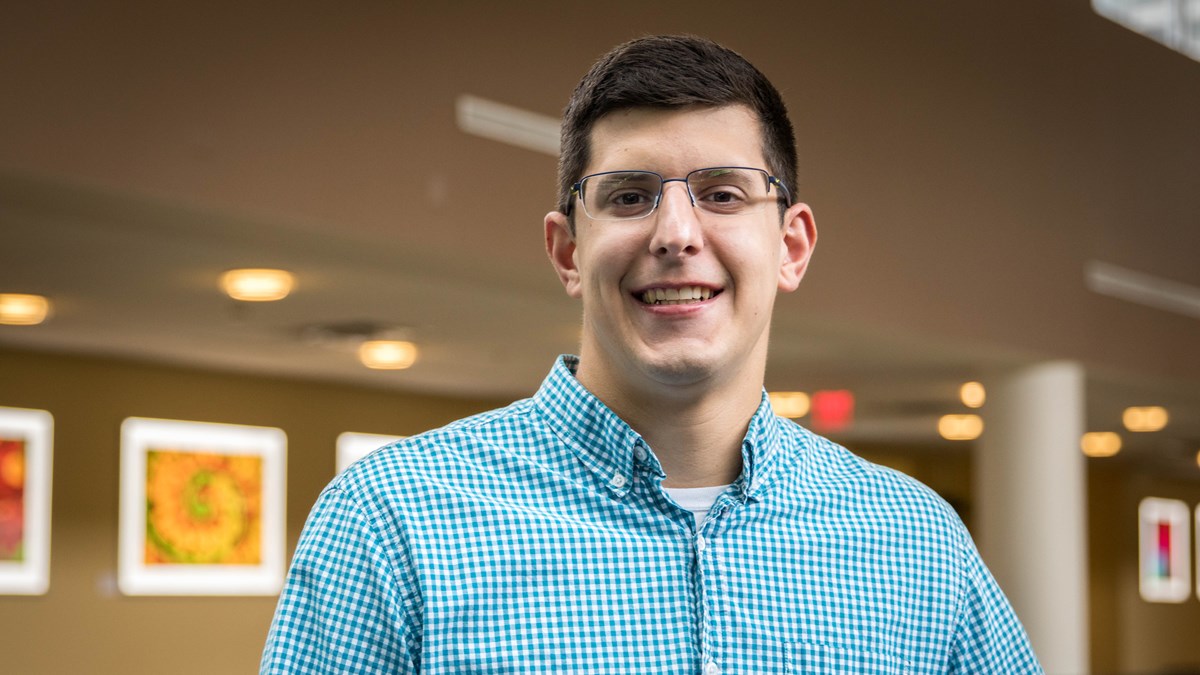 Hometown:

Buckhannon, West Virginia

Undergraduate Degree:

Biology , West Virginia Wesleyan

Graduate Degree:

Doctor of Physical Therapy, West Virginia University
Why did you choose to attend WVU?
Growing up in West Virginia I had a love for Mountaineer sports at a young age. It's what first introduced me to the University. I chose to stay in state for my undergraduate degree and attended West Virginia Wesleyan College. Through the encouragement of my peers and others, I took the steps to apply to WVU's Physical Therapy program because I knew of its excellent reputation.
Describe your journey leading up to graduation – what made you want to study physical therapy?
During my undergraduate degree, I was in a pre-med track but had uneasy feelings about whether medical school was the right choice for me. While considering other paths for myself I shadowed at physical therapy clinics and that's when I grew to love the field. I remember being fascinated by the way the physical therapist worked to help the patient – it was like putting together pieces of a huge puzzle. Through that process you are able to build relationships with your patients, too. That one-on-one connection is something that not all healthcare professionals are able to have in their role.
What was your favorite aspect of the physical therapy program?
The professors in this program are extraordinary and are there to help you succeed. Your classmates are also encouraging and help you grow during your time in school. The Physical Therapy program is a family that I grew to love so much. That family environment made my time at WVU even more special.
As a student, what was your biggest misconception about physical therapists?
The physical therapist knowledge base is a lot more in depth than I ever imagined. It can be a common misconception that physical therapists are just there to exercise the patients, but there's so much more to what we do than that. We screen patients from a medical standpoint to make sure that our assessment checks out with the patient's past records. We're paying careful attention to how all aspects of health and wellbeing can shape a patients recovery and prevent further damage.
What advice do you give patients?
Currently, I am working on lower back pain patients. In this category of patients, you tend to spend a lot of time listening to what sparks their pain, what eases it and how the pain is impacting their daily routines. Getting to know your patients is often the best thing you can do for them. I joke that sometimes I consider myself to be more of a counselor than a physical therapist--  and I am completely okay with that. But, in all seriousness, the listening is part of the treatment. In fact, it is something that I love about my career.
Is there any advice that you would give current physical therapy students?
Find ways to get to know your patients on a personal level – it can make the process much more rewarding. And, while the program can feel intimidating at first, stick with your peers and work hard -- you will find success.
Describe your time at WVU. What was your favorite memory?
It is hard to pin point one thing because the whole experience was incredible from start to finish. The friends I developed during my time in physical therapy became my family. And I also grew my actual family - during my first year of physical therapy school I got married!  Everything from going to sporting events to community outreach made Morgantown and my program feel like home. I can't say enough about my time spent at WVU.