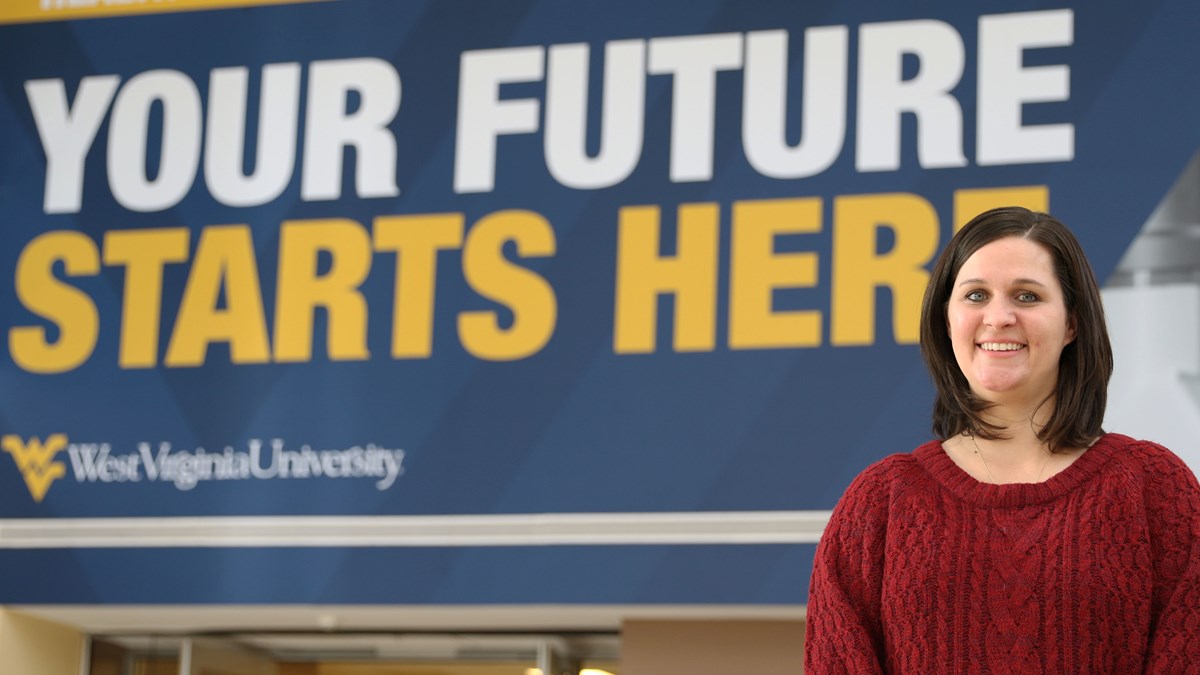 Amy Burt always knew that helping kids with special needs was her calling. The native of Lone Pine, Pennsylvania, found herself helping with Special Olympics and lending support to the kids who needed a little extra assistance. She had a path that she envisioned herself taking, but it was a little blurry. She wanted to be a doctor, a special education teacher, and aspired to be in a field where she could impact lives in creative ways.
A personal hardship introduced Professor Burt to a field that later changed the trajectory of her life. When she broke her thumb while playing softball, it was an occupational therapist who helped her achieve full recovery. Inspired by the diverse areas where occupational therapy steps in and makes a difference, Burt decided to explore the field.
She initially pursued an undergraduate degree in biology from Washington & Jefferson College, followed by a master's degree in occupational therapy from the University of Pittsburgh. She is currently inching closer toward finishing her doctoral degree in educational psychology while working as an assistant professor in the School of Medicine's Division of Occupational Therapy at West Virginia University, a job she says she relentlessly pursued.
"I always knew I wanted to teach so I started as an adjunct professor in WVU's distance education program for three years," Burt said. "Then a position opened up for a full-time faculty member, and it took me three times over four years to get this job. I kept interviewing, and it was a learning experience for me as it opened up my eyes on why I didn't fit. Being a clinician, I wasn't considering research so they guided me on how to get involved in national organizations, state organizations, policy and research. I finally made it in 2012, so I always tell people to never give up, learn from your mistakes and keep improving yourself."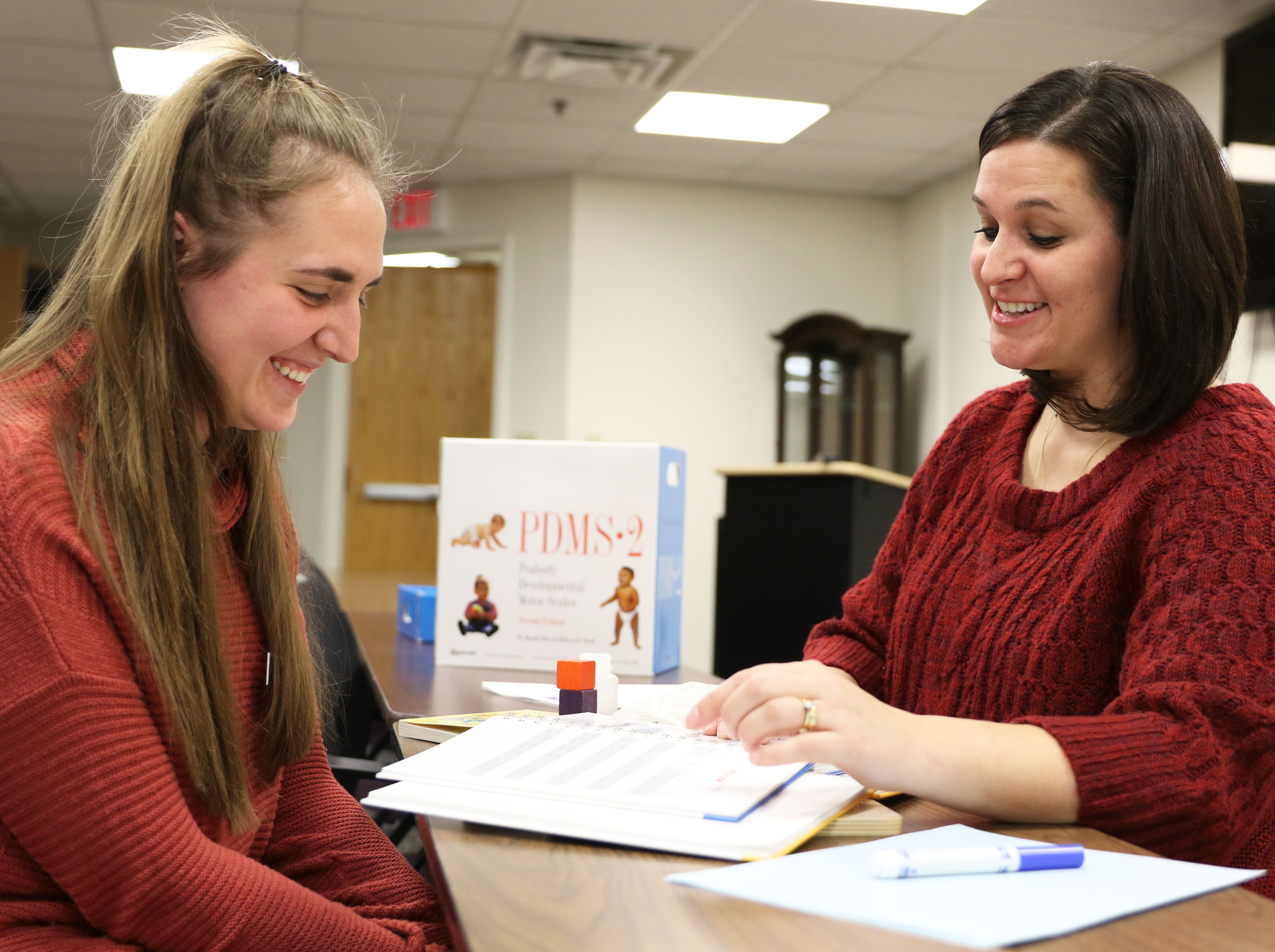 Occupational therapy is a field that helps people experiencing a change in their ability to participate in meaningful activities. Occupational therapists are able to help individuals return to carrying out the tasks and roles they desire. Against that backdrop, Burt talks about the various community services she and her students are engaged in that are geared towards restoring health to people when their ability to participate in these tasks has been diminished or may become diminished.
"Once a month, we go to West Run Transitional Facility, which is for people transitioning from homelessness, and we offer nursing, pharmacy, physical therapy and occupational therapy services," Burt said. "We also offer our services in the Friendship room, a center in downtown Morgantown for those who are homeless, and for people who have severe mental health conditions, are recovering from addiction, or still using. Occupational therapy students do what we call weekly lunch and chat. They make food with them, and while they are eating, they do an activity to encourage the conversation and help that normalcy fall into place."
The occupation therapy program also coordinates three interprofessional healthy aging fairs in different counties where occupational therapy, physical therapy, pharmacy, speech, audiology and music therapy come together. Students are challenged with eleven different scenarios in regard to healthy aging. Student collaborate with many other students from the other disciplines and create an idea for their station. The station must be interactive and educational, and students have to offer something to those visiting their booth, not just talking with visitors.
Elaborating on the significance of these volunteering opportunities for occupational therapy students, Burt reiterates that being exposed to nontraditional occupational therapy aspects helps the students tie together what they learn in the classroom, make sense as to why they are being taught the theories and models, and see that they can apply them in real life situations. As an assistant professor, her roles clearly expand beyond the classroom. Engaging in research projects, collaborations with other professions across the health sciences spectrum, and mentoring students represent integral pillars of her job.
"My main duty is teaching; I also help with fieldwork coordination, as I am part of a group that helps with the planning, and I teach anatomy in the summer with cadaver dissection," Burt said. "I also have some really cool research projects going on right now. I am working with James Lewis and Paula Webster in Neuroscience, and this team is really trying to leave a mark on the field of autism. We've done functional magnetic resonance imaging (FRMI) scans of the brains of adolescents and young adults with autism, comparing them to neuro-typical individuals of the same age to see how they are responding to sensory input in their environment. Teaching my students how important it is to be a part of a team and to understand what the other professions do is another invaluable aspect of my job. Patients get better outcomes when there is collaboration between professions."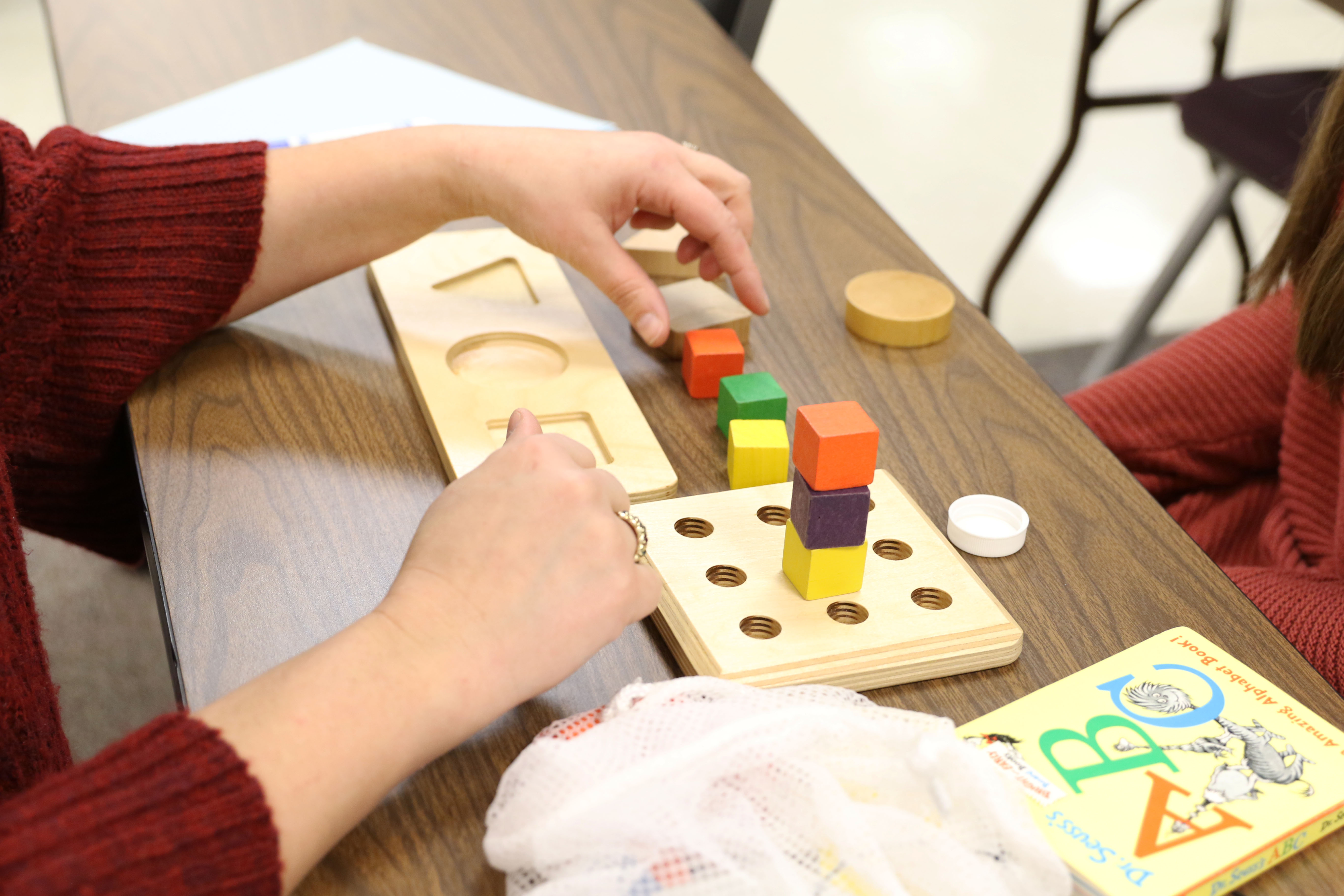 In her fifth year at WVU, Burt labels her journey as exceptional. She credits her department for the academic freedom it exercises with its professors, and she is grateful for the respect and flexibility that her job grants.
"I am a dreamer, and I am grateful that when I have an idea, no one holds me back," she said. "I highly value the autonomy in our department where you can modify a course to fit your teaching style as long as you're paying attention to the standards. This job is the hardest job I ever had because of the workload and the requirements, but it has that built in flexibility where you don't have to be in your office to get things done which makes it the ideal working mom job."
Teaching is not only a profession, it's a noble calling. Teachers and professors manage disparate personalities all under one roof, maximizing the best in each to bring out their students' greatest assets. Their reward revolves around that moment where the startled look they see on students' faces evolves into relief and excitement as they begin exploring, understanding, and learning.
Burt believes having a strong bond with her students, based on honesty and trust, is key to their success.
"It is really important for me to know all of my students' names and hear their stories because I make that connection that helps me provide better support for them to succeed," Burt said. "I have an open-door policy; my students know that if I am in the office, they can just come in and talk to me, and they also have my cell phone and so they can text me with questions. I thoroughly enjoy my students and take pride that if any of them have a personal problem, they feel comfortable talking to me about it. They call me their 'occupational therapy mom. I am also really big on reflection, so I let them struggle and then we reflect on what went wrong, because I think that enhances growth. We all make mistakes, we learn from them, and this is the way to do better next time."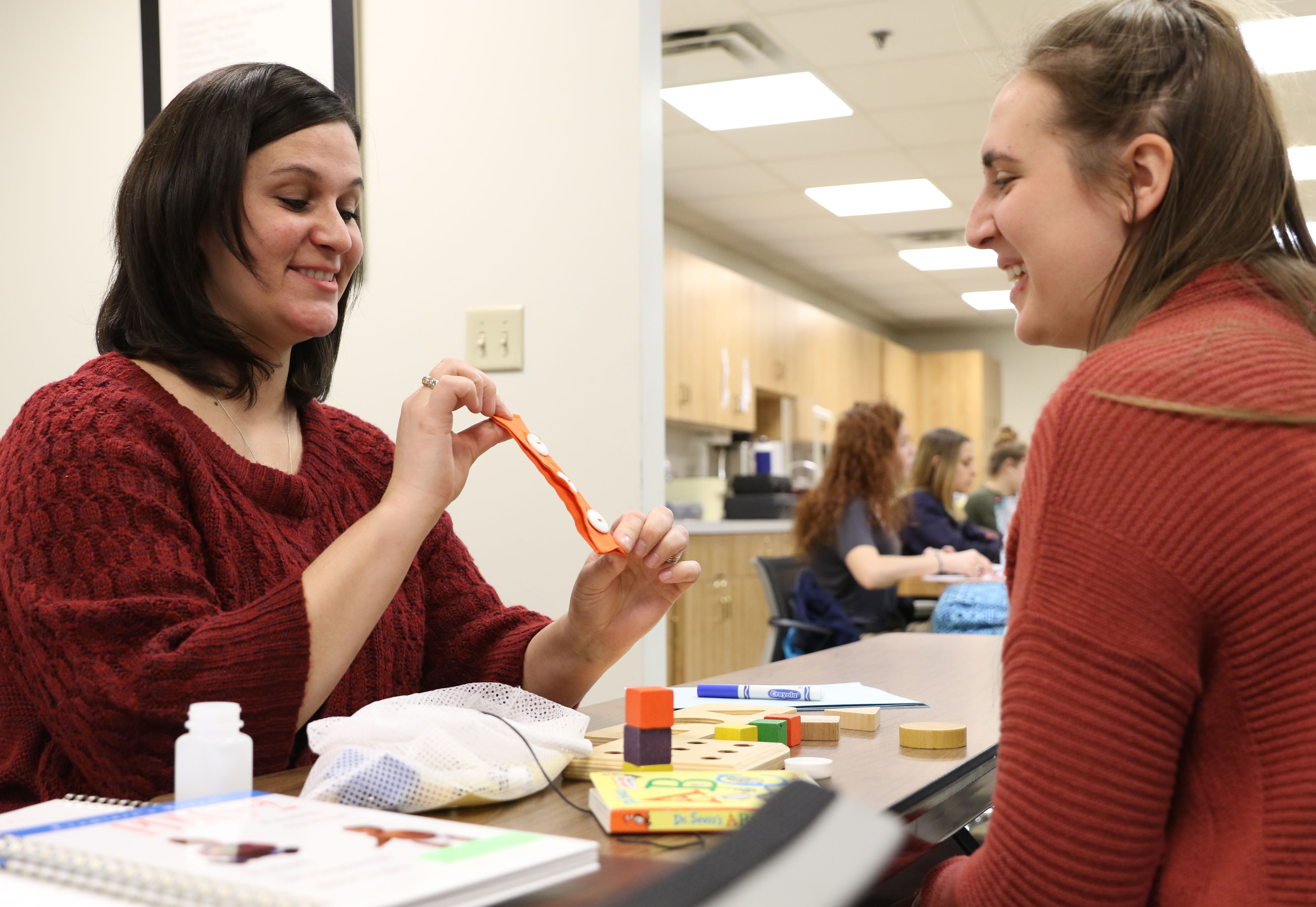 Asked about her words of wisdom to current and prospective students, Burt had some key pieces of advice based on her experience in the field.
"Occupational therapy is a very dynamic field," she said. "You can see a lot of passion coming out of its professionals. I always recommend that students volunteer to get a taste of what the field has to offer. I also advise my current students who might feel tired, burned out or overwhelmed in their future careers to go to a new facility. This will help them feel that they have a new career, because occupational therapy changes depending on the population you are focusing on."
Burt is married with four children. A firm believer that when you dream the sky is the limit, and that with hard work and determination, anything is possible, she hopes she can pass on her perseverance to her children.
"I want to show my kids that if you work hard, you can achieve what you want," Burt said. "Getting my doctoral degree with four kids while working full-time proves to a lot of people that there is no ceiling, you can always grow."