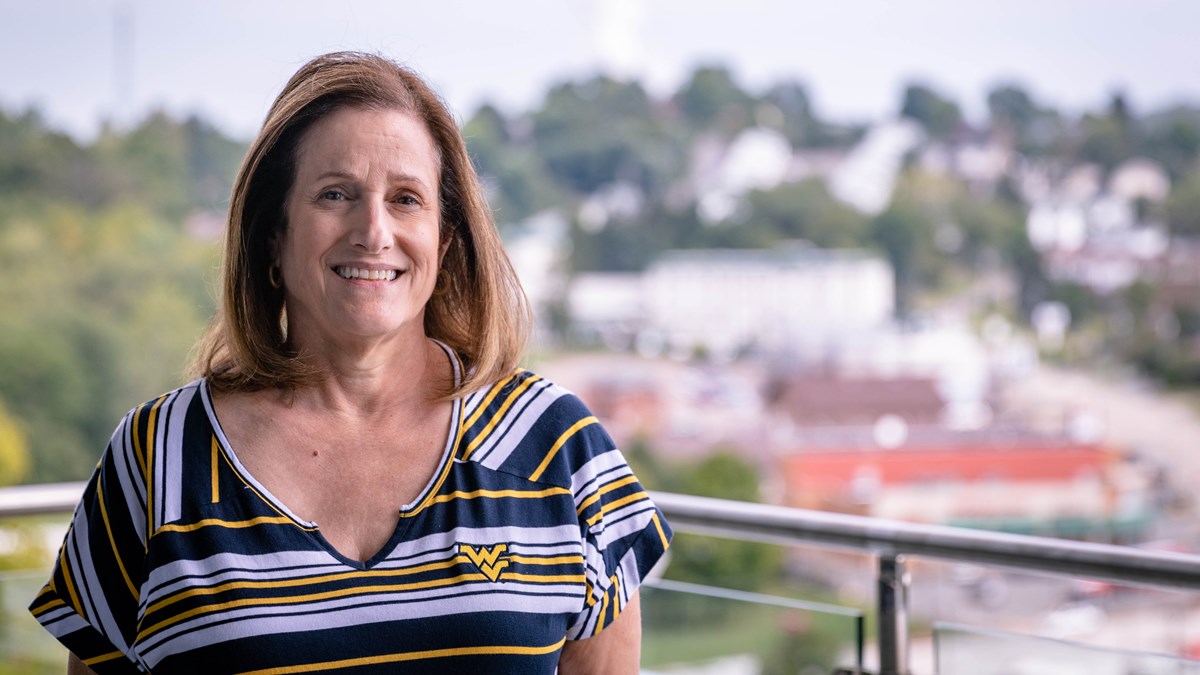 Hailing from Morgantown, W.Va., Evie Brantmayer has been a faithful Mountaineer her entire life. She sang "Country Roads" with John Denver and went to her first Mountaineer football game when she was five. To Brantmayer, WVU is, and always will be home.
"West Virginia University has always been a family to me," Brantmayer said. "The Mountaineer experience is like no other."
Brantmayer carried her love for WVU into a position as the assistant dean of Student Services for the School of Medicine. She has made it her career to recruit and bring prospective students to the place she loves.
Before her current position as assistant dean, Brantmayer attended WVU for her bachelor's degree in social work. Then returned to work for a double master's degree in social work and public administration.
"There really was no other consideration for me. It was WVU all the way," Brantmayer said.
After graduating, Brantmayer went to work for WVU. She followed in the footsteps of her parents who both worked for the university. Going to work for WVU was the natural choice for her.
She started her career for WVU working in the Admissions and Records Office for 17 years in several positions that included interim director. Aside from her time in the Records Office, she worked in Housing and Residence Living, and for Registrar for many years.
She was able to combine the skills she acquired over 34 years from her previous jobs and put them all into her position as assistant dean.
As assistant dean of Student Services for the School of Medicine's Professional and Undergraduate Programs she bears many responsibilities. Her favorite one being recruitment. Recently, the recruitment cycle for new students was increased from nine months to 12 months and is now a year-long activity. Though it is more work, Brantmayer believes it to be very beneficial to her school.
"This generation of students expects a more personal touch," Brantmayer said. "It helps to have more time to be with them and to show them that WVU can be their home."
In creating a more personalized experience Brantmayer works with a team of student ambassadors. The ambassadors do a lot of recruiting and get to have one on one contact with the students. Along with the ambassadors, Brantmayer pairs up prospective students with faculty so they get a perspective of what it would be like to go to school at WVU.
"Our students make the job so much easier, they're the cream of the crop," Brantmayer said. "They're enthusiastic, smart and working with them is an amazing experience."
Beyond her students, Bratmayer loves her staff and coworkers. They operate as a family, and as a team.
The notion of family is what Brantmayer believes is so undeniably unique about WVU. To her, everyone under the school is one big, giant family. From staff to alumni, to students the comradery and friendliness is shared through everyone.
"Why would I want to be anywhere else?" she asked.