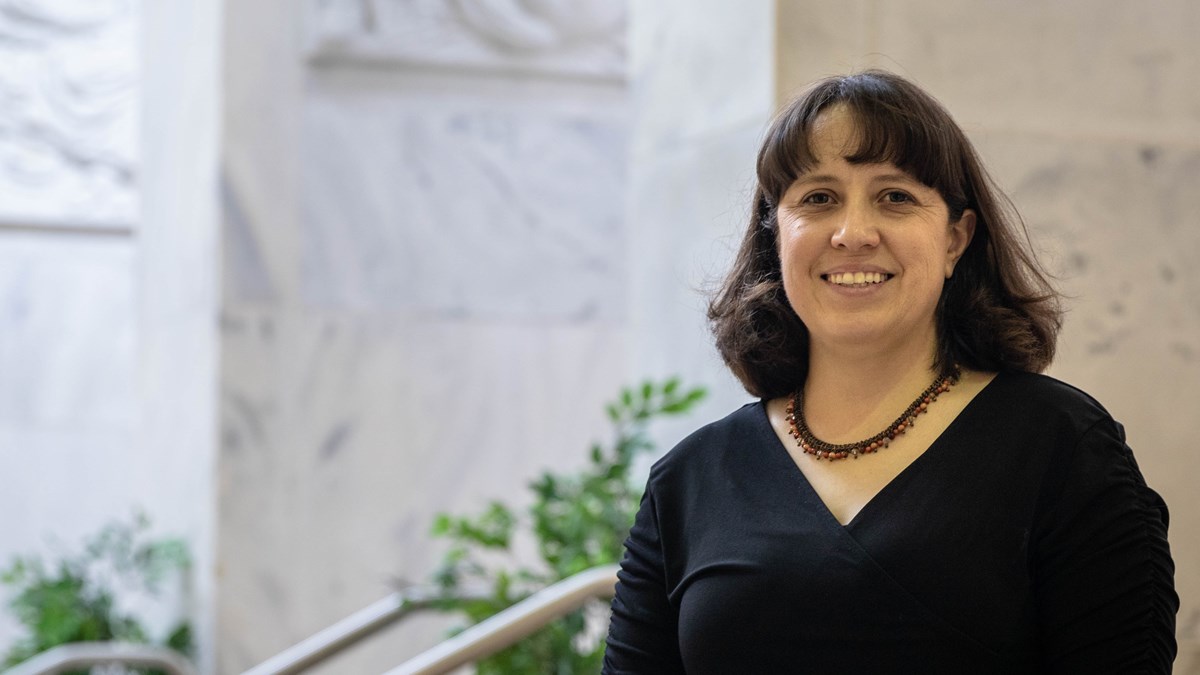 How did you get into your field of science?
I earned a bachelor's degree in biology at Geneva College. While I initially thought I wanted to be a veterinarian, after job shadowing and taking classes related to immunology and microbiology, my interest and focus took a different turn. These classes sparked my interest in understanding how and why disease develops. I loved digging deeper into biomedical research questions. My undergraduate research experience really pointed me in the direction of pursuing biomedical research as a career.
After receiving a bachelor's degree in microbiology, what did you do?
I earned a doctoral degree in pathology from the Cellular and Molecular Basis of Disease and Immunology Training Program at Case Western Reserve University. I then worked at the National Institute of Occupational Safety and Health (NIOSH) in Morgantown, studying occupational asthma. Although I enjoyed working in a government lab while at NIOSH, I longed to get back into academia. That passion led me to a faculty position in the biology department at Bethany College.
What is your position at West Virginia University?
I am a teaching assistant professor in the Microbiology, Immunology and Cell Biology Department. I also co-run a research lab that studies differences in the immune responses of males and females.
What is special about WVU to you?
There is honestly so much to love about WVU. I love the community here. I have amazing colleagues. WVU is a great environment for education — you get textbook knowledge, and maybe even more importantly, you get great practical experience due to the dedicated professors who want you to gain real-world experience outside the classroom. The outdoors is a big part of my life. I love to kayak, hike and mountain bike the area's many trails. The university's beautiful location promotes a great work-life balance.
What would you tell a new student going into the Microbiology, Immunology & Cell Biology Program?
Our faculty are awesome. They care, interact with and look out for you. The department is very homey; we get to know our students. At WVU, there is a lot of collaboration and partnership between the different fields of studies. This means there's always an opportunity to learn something new. A unique feature of our department is how well trained our students are due to the intense hands-on training they receive. This opens a world of opportunities for them.
 What is the most rewarding part of your position?
The most rewarding part of my role is interacting with the students. It's fun to watch their growth from freshmen year, where they're shy or somewhat reserved, to their senior year, where they've matured and are ready to pursue their future careers. Helping students realize their path and find ways to help them pursue it is rewarding.