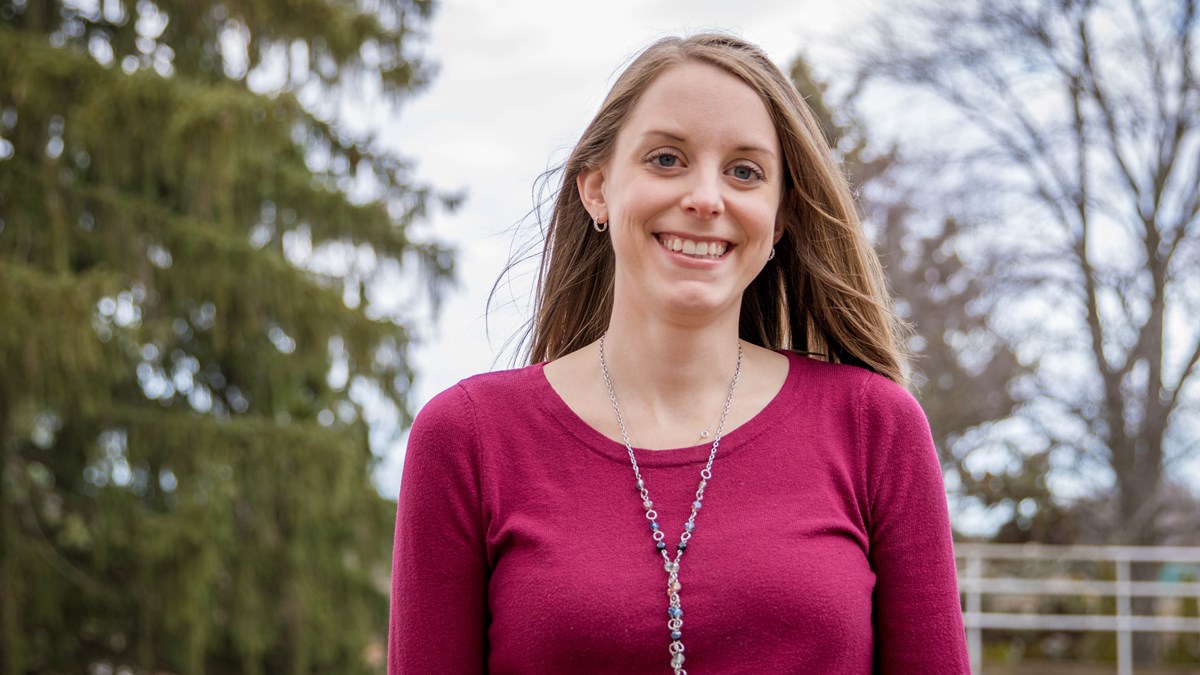 How did you get into Health Informatics and Information Management?
I had a very untraditional pathway to get where I am now, like a lot of college students I had no idea what I wanted to do. I started school in radiology and wanted to be an X-Ray tech, but that wasn't a good fit for me. From there I tried elementary education and then went to psychology but those didn't work for me either. Then I just sort of stumbled upon health information and technology and quickly fell in love with it.
After deciding to do Health Information and Technology what did you do?
After getting into HIT I went and received my associate degree in the subject at Pierpont Technical Community College in Fairmont, W.Va. I then went on to get my bachelor's degree from Fairmont State in allied health administration and a master's degree in health information management at the College of Saint Scholastica in Duluth, Minn.
What is your position with West Virginia University?
I am an assistant professor in the School of Medicine. Aside from that I have a big role in coordinating professional experience opportunities for students in the HIIM major. I actually started off working at Ruby Memorial Hospital before getting the position I am in now. My prior job at the hospital is incredibly beneficial because our program has a great have a great partnership with the HIIM Department and related areas at the hospital. During my time at Ruby, I was a health information manager and did many different tasks including releasing information, coding, document improvement, data abstraction, and audits. But my favorite part of my position there was when I got to work with students and coordinate their clinical rotations.
What is special about WVU to you?
I love the community. It's very inclusive and outgoing. The family atmosphere is unlike one you'll find anywhere else. You won't get better opportunities or experiences than the ones you get at WVU. Especially like the ones in the School of Medicine.
What would you tell a new student going into the HIIM Program?
I would first say to go out and explore. WVU offers so many amazing and enriching opportunities that it would be in your best interests to go out and pursue whatever it is you want. This major is incredibly unique and offers a wide array of beneficial experience and clinical work. This program will prepare you for a career in the best way possible.
What are some unique experiences you have had?
I think that because HIIM is ever-evolving with the changes to healthcare, every role I have ever held has been a brand-new job position that hadn't previously existed. Because of this I was able to design and develop the job every day. Another amazing experience I had the opportunity to have was meeting with a registrar from Kenya. She wanted to bring a stroke registry to her home community and it was great being able to help her with that. I also recently served as the president of the West Virginia Health Information Management Association to help make decisions on the future of the profession in this state and nationally. That was very enriching.
What is the most rewarding part of your position?
What's rewarding is helping them find their passion and watching them grow. To watch my students be successful and continue in the medical field is an amazing feeling.