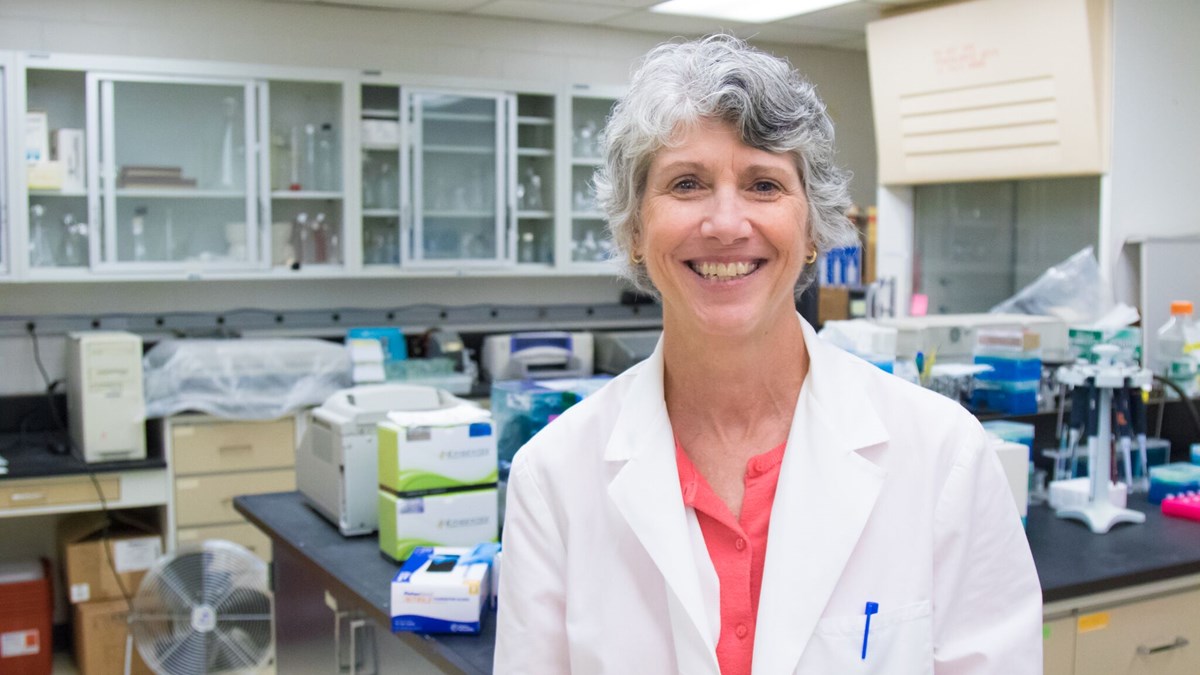 Research and lab experience helped Rosana Schafer find her career
When Rosana Schafer, Ph.D., began her studies in college, she didn't have every step mapped out, but she was keeping her options open. A biology major with viable career opportunities, Dr. Schafer already knew she didn't want to go to medical school. In her senior year, she discovered an affinity for research after taking an immunology class in which her professor, Dr. Ray Kuhn, used the research in his lab to  bring the subject to life. The field of immunology awakened her desire to pursue graduate studies and paved her way to a rewarding career path.
A native of St. Albans, West Virginia, Dr. Schafer earned her bachelor's degree at Wake Forest University in North Carolina. She pursued her graduate degree at Temple University, and completed a post-doctoral fellowship at the University of Pennsylvania, both in Philadelphia, Pennsylvania.
Dr. Schafer joined the department of Microbiology, Immunology and Cell Biology in WVU's School of Medicine 25 years ago when she saw the university advertising for two job openings at a time when she and her husband, Dr. Christopher Cuff, were both looking for jobs.
"I loved coming back to West Virginia where my family lives," Dr. Schafer said. "It was the perfect opportunity for my husband and me because we're both in the same field. John Barnett, Ph.D., was the new Chair of the Department; he had just started at WVU. We were, in fact, his first two faculty hires."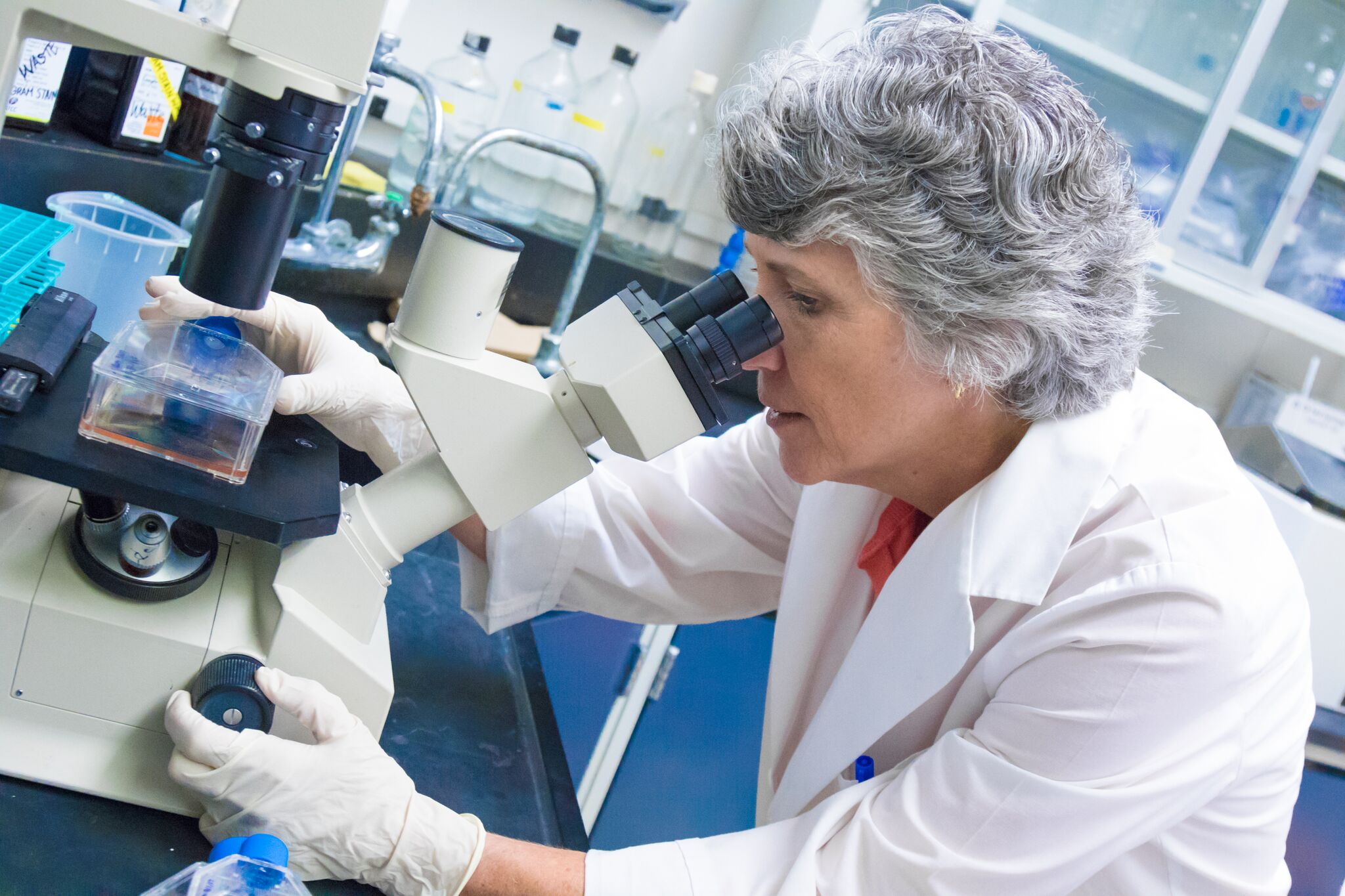 One of the things that Dr. Schafer says sets the Department apart is that faculty work with a wide range of students pursuing undergraduate and graduate degrees. Many professors teach students across multiple health sciences disciplines, from the biomedical master's and doctoral students to medical, dental, pharmacy, and nursing students.
The Department offers a bachelor's degree in Immunology and Medical Microbiology (IMMB). The undergraduate degree is relatively new, only starting three years ago. The program prepares students from diverse backgrounds to serve as professionals that are knowledgeable about how the immune system functions and how it protects us from infectious diseases, and the consequences of its malfunction. 
"One thing that we have built into our undergraduate curriculum is an introductory laboratory course open to non-majors during the spring semester," Dr. Schafer said. "It is an important experience because a lot of students get into college without realizing the ample choices they have. It's an opportunity for freshmen to get a taste of immunology and medical microbiology to see if they are interested or not."
In an effort to give the IMMB students a well-rounded experience, the Department began offering a research internship for undergraduate students starting the summer after their sophomore year and continuing until they graduate.
"The research internship gives students a great opportunity to spend more than two years in one lab where they accomplish a project," Dr. Schafer said. "Research is a really big part of the program; it contextualizes what students learn in the classroom."
IMMB graduates are qualified to pursue several professional career paths in private industry, state and federal government and academic institutions. The degree can also provide a strong foundation to progress to advanced studies leading to a doctorate or professional degree. 
"Our graduates have a variety of avenues and a multitude of career possibilities," Dr. Schafer said. "Many of our students are interested in medical or dental school. We also have students who are pursuing their doctoral degree and some who want to work in the biotechnology industry sector."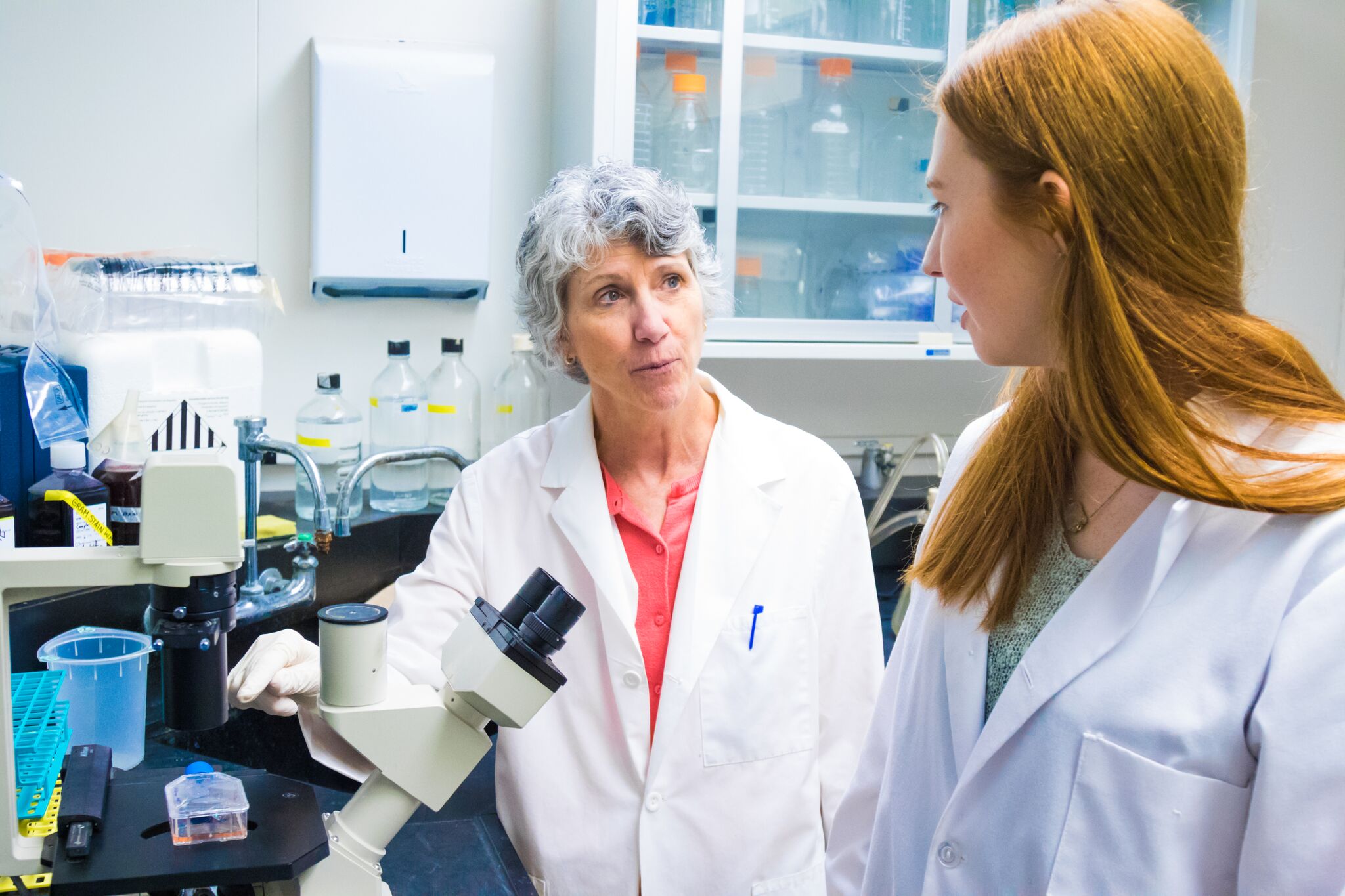 In her capacity as an Associate Professor, Dr. Schafer assumes an array of responsibilities. In addition to her teaching role, she spends much of her time in the lab, a place that she says she enjoys the most.
"I am very passionate that a major part of my job is to prepare the next generation of scientists," Dr. Schafer said. "To be a good mentor, you have to be patient. You have to be willing to invest time and effort, and you have to be a good listener."
Dr. Schafer is hands-on both scientifically and in developing the way students project their vision. She explains how research allows students a great deal of freedom and equips them with better tools and skills. She further emphasizes that mentoring has to be individual and tailored to each student's interests and style.
"Some students like to have their hands held, while others like to be independent," she said. "I always tell my students when you do an experiment, whether you have discovered something or you have been able to figure out a problem, it's really theirs. When they take ownership of their work, they excel at it."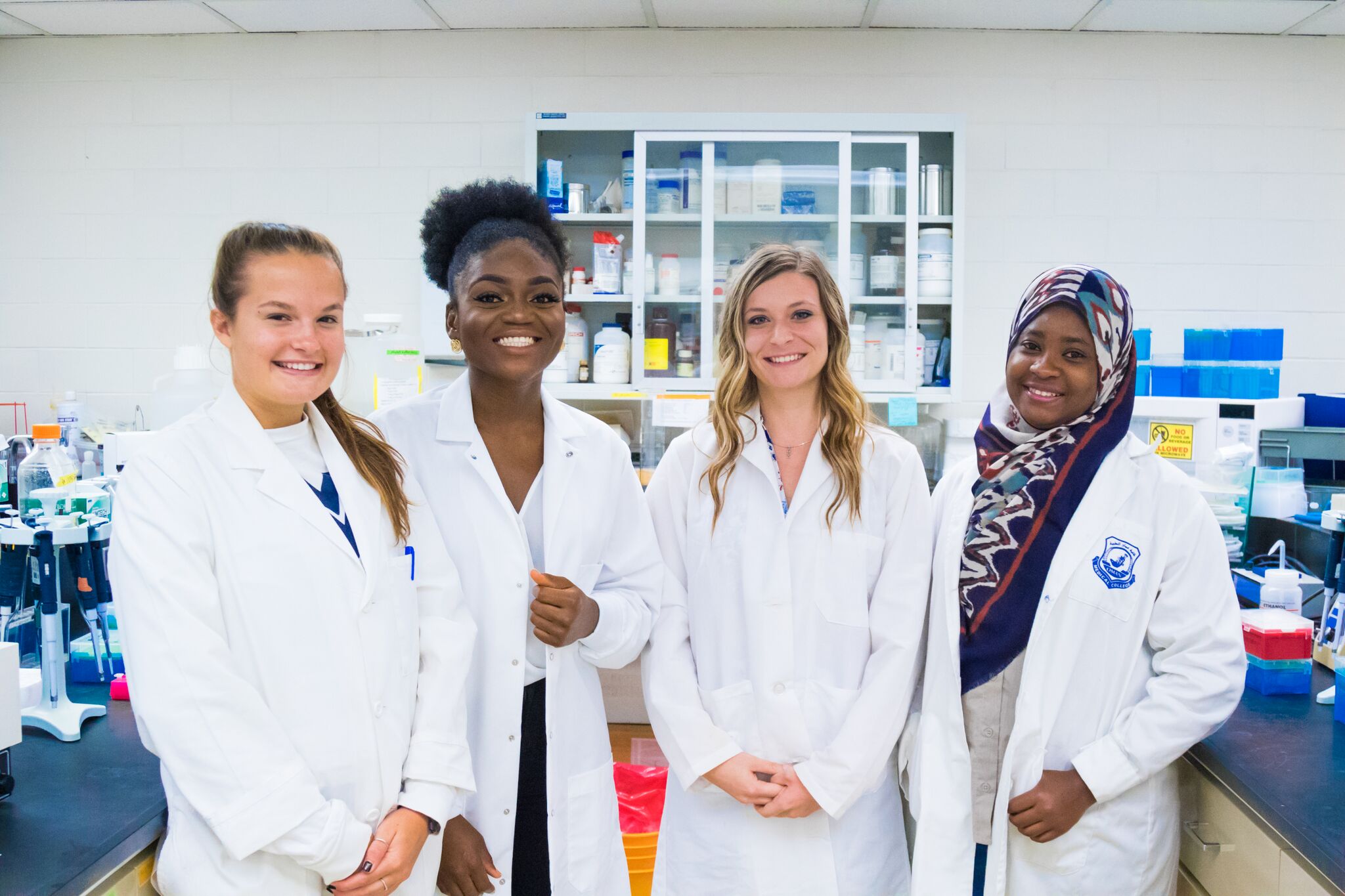 Dr. Schafer gives credit to all the faculty in the Department, reiterating that it takes a collaborative effort to build the department and keep it running.
"In our department, faculty members and students are really friendly," Dr. Schafer said. "People like to help each other, work with each other, and I think this has been a strength in our department."
One of the great things Dr. Schafer loves about being a scientist is traveling. She has been to six continents and established friendships and collaborations all over the world.
"I only need a lab in Antarctica," she said.