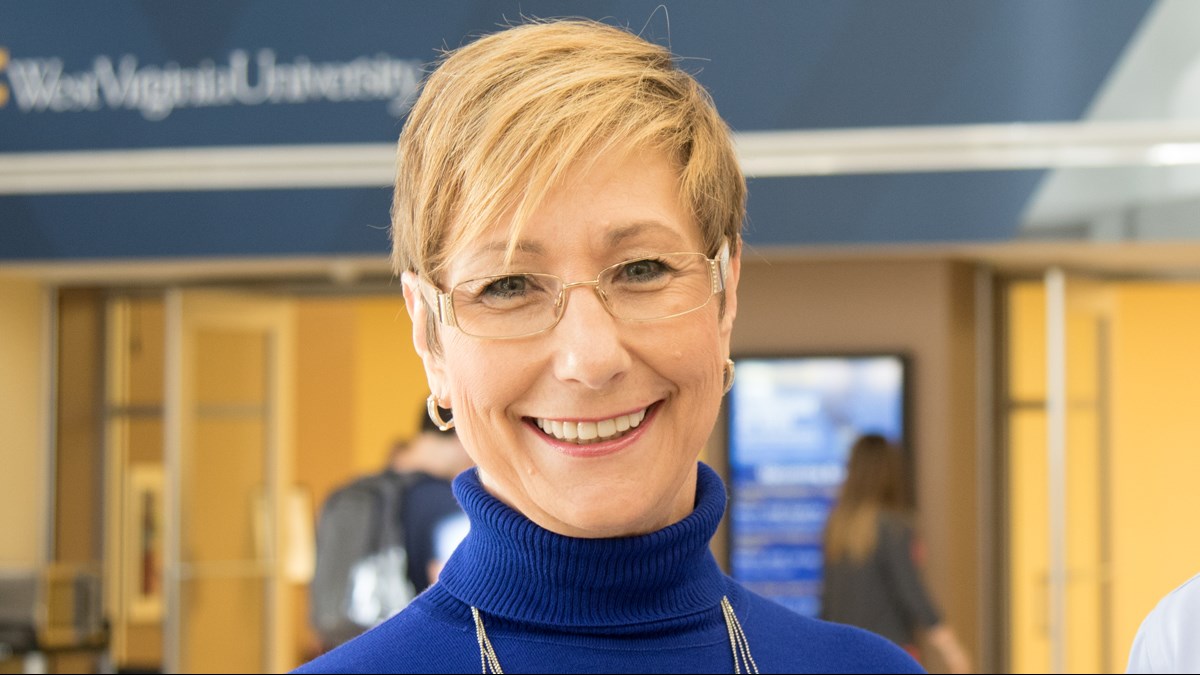 The old adage about finding a job you love means never having to work a day in your life holds true for WVU School of Medicine's Toni Burbridge.
"I'm lucky that I love to get up in the morning and rush off to work – not everyone can say that," she laughed.
And rush to work she does, because each day holds responsibilities that Burbridge takes seriously – helping to shape the paths of professional and undergraduate students as their academic advisor.
"My respect for our students motivates me every day. It gives me hope for our future," she said.
For almost 30 years, Burbridge has mentored and connected with students to help ensure their success upon graduation.  It's also about teaching the students personal responsibility.
"I advise; you decide," is her mantra with her co-hort.
"I can give the students the best advice possible and talk until I've run out of words to say, but at the end of the day that student's future is in his or her hands," she said. "At WVU we pride ourselves on helping find that balance and helping the student find their voice."
"Each student has unique circumstances – it's crucial that an advisory understand that because the advice I give looks different for everyone. But, one item I'm always consistent on—and that's that students ultimately decide their futures," she said.
Burbridge's approach seems to be working. In 2018, she was nominated by two of the ten chosen WVU athletes as an outstanding faculty/staff mentor for the annual Blue and Golden Globe Awards ceremony for WVU athletics. This award honors faculty and/or staff who are seen as instrumental in the success of a WVU student-athlete. She was honored for her work as an athletic academic advisor by Bianca St. Georges, women soccer and Katrina Pardee, women's basketball.
"When I see my students achieving their goals and being successful, I feel humbled and fortunate to be in this role," she said.
A life-long resident of West Virginia, Burbridge is a loyal Mountaineer – and it's a family tradition in her house. Her twin daughters both hold degrees from the WVU School of Medicine's Exercise Physiology program before attending medical and dental schools, respectively.