Dance, theater and human anatomy help exercise physiology professor make the grade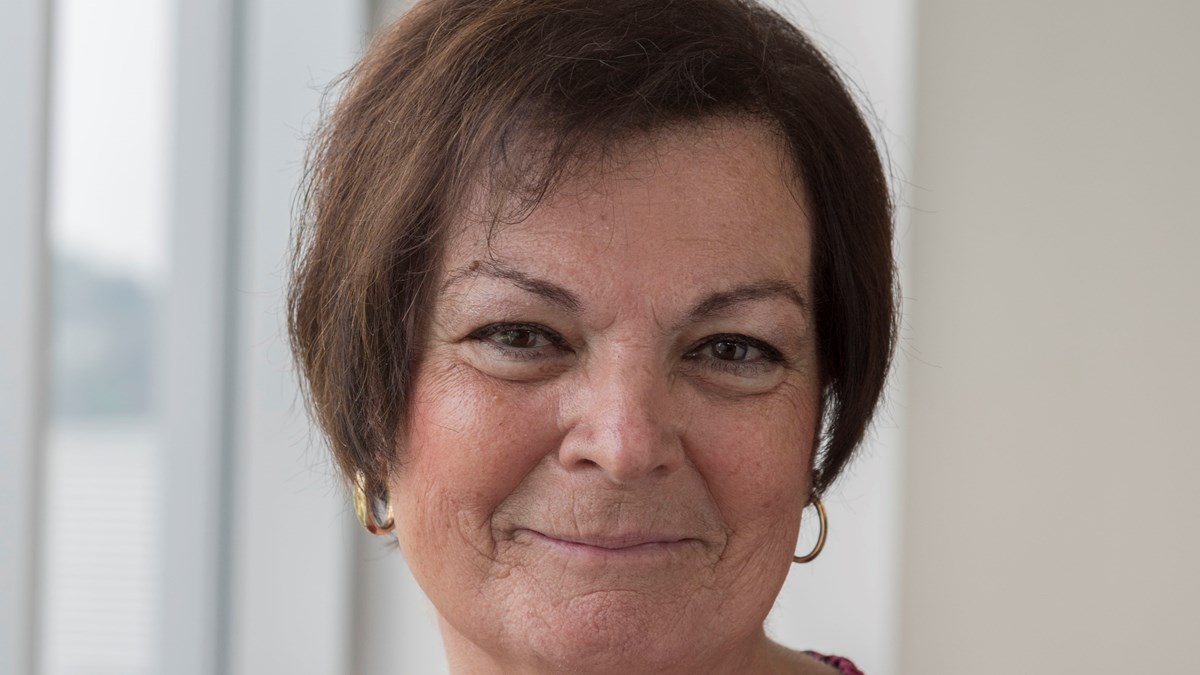 "I plan to be a part of the movement to develop new specializations, new courses and engage in collaborative research that will provide a conduit for service to the community."
Dance, theater and human anatomy help exercise physiology professor make the grade
West Virginia University exercise physiology associate professor, Carla Murgia, Ph.D., teaches a cadaver anatomy course to undergraduate exercise physiology students in the School of Medicine. For many years, she taught courses in kinesiology, dance and exercise science programs. She has also worked with college and professional football and basketball players, evaluating muscle strength ratios, and incorporating flexibility and balance into their training and injury prevention programs. And, she has a degree in theater.
With a bachelor's degree in dance, a master's degree in theatre and a doctoral degree in Kinesiology, her diversity shows in her commitment to teaching.
Her first positions in higher education were in Canada. There she taught flexibility, conditioning and injury prevention to football and basketball players at Carleton and Ottawa Universities in Ottawa, Canada. In Ottawa Dr. Murgia served as artist in residence and choreographer at the National Arts Center and at the Ottawa Dance Centre.
"After two years In Canada, I decided to come back home," Dr. Murgia said. "My first full-time position in higher education was at Alfred University in Alfred, New York in the Department of Performing Arts."
There, she developed the performing arts major with a dance emphasis, and she directed and choreographed theatre and dance productions. In addition, she served as interim chairperson of the Performing Arts Department.
Seeking a new challenge, she decided to pursue her doctoral degree in Kinesiology with emphases in biomechanics and sports medicine at Temple University in Philadelphia. In the years that followed, she defied labels and stereotypes, and left her mark across the nation. She taught at Kean University in New Jersey and  Lafayette College near Philadelphia. She chaired the Departments of Public and Allied Health Sciences at Delaware State University and Kinesiology and Health Science at Stephen F. Austin State University before joining the WVU School of Medicine.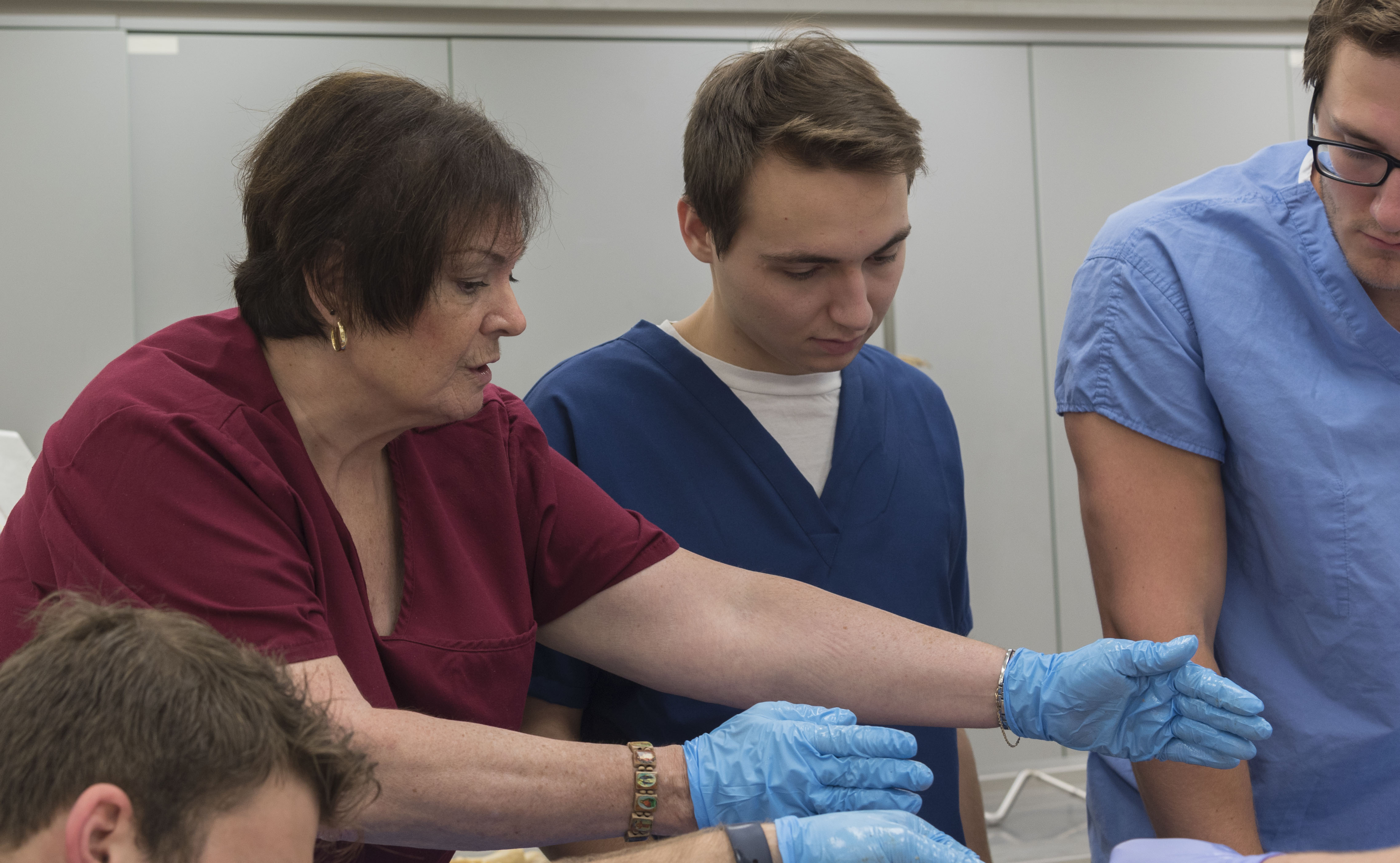 "To work as an associate professor in the Department of Exercise Physiology at WVU's brings a whole different philosophy, a different attitude and different students," Dr. Murgia said. "This position, teaching gross anatomy to exercise physiology students with the potential to create new courses in my areas of expertise, was extremely attractive."
Dr. Murgia credits WVU with the quality education it provides, the freedom it grants its professors to craft their educational materials and the novelty of certain courses offered to students.
"Working in a nationally-recognized division with exceptional faculty creates an environment for collaboration in research, service and teaching," she said. "I am teaching a course that is rarely offered to undergraduate students in kinesiology and exercise physiology programs. The human anatomy laboratory provides me with an opportunity to present academic material that better prepares our students for graduate health professional education and research."
She has also created online courses in her specific areas of specialization in applied neuromechanics and tissue biomechanics that are offered online this summer.
Having lived in different states for several years throughout her life, Dr. Murgia believes that Morgantown's strongest asset is its people.
"People in Morgantown are welcoming and friendly," she said. "University colleagues have been helpful identifying places and locations to get goals accomplished, and it is wonderful to see the fan support and spirit for our university teams, as well as our students who are engaged in research and service."
One theme that runs through Dr. Murgia's work is her enjoyment in engaging with students. To her, this is the most rewarding thing about teaching.
"I enjoy actively engaging students in course materials," she said. "Watching their eyes light up and having them enter the discussion, ask questions or pose new problems to be solved is amazing! It is most rewarding when former students contact me to tell me about their accomplishments."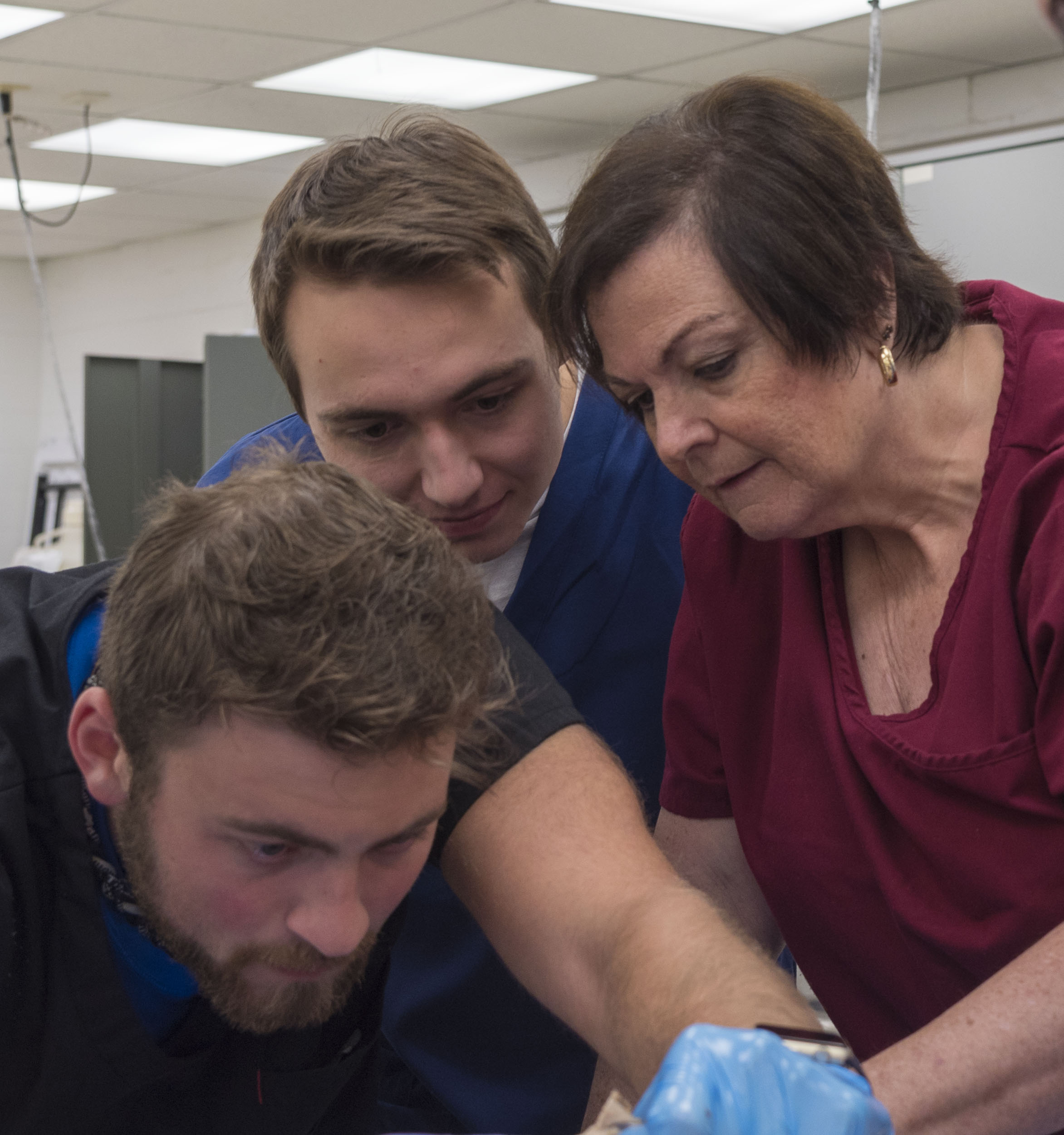 To Dr. Murgia, each student is exceptional and that remains the cornerstone of her motivation.
"My students drive my work," she said. "Each student is unique. Each class is unique. This requires me to think outside of the box so that they become excited about learning new and challenging materials."
Dr. Murgia is a strong proponent of constant personal and professional growth. Her future plans speak to that vision.
"I plan to be a part of the movement to develop new specializations, new courses and engage in collaborative research that will provide a conduit for service to the community," Dr. Murgia said. "As a teacher I am tough, but fair, and persistent in giving support to students so that they can stand on my shoulders, and all of my colleagues shoulders, to be better."        
Dr. Murgia's advice to her students echoes her lifelong support dedicated to work and pursuing new endeavors.
"I tell all my students to remember that they need to listen, read and be receptive to new possibilities in life, research, practice and service."