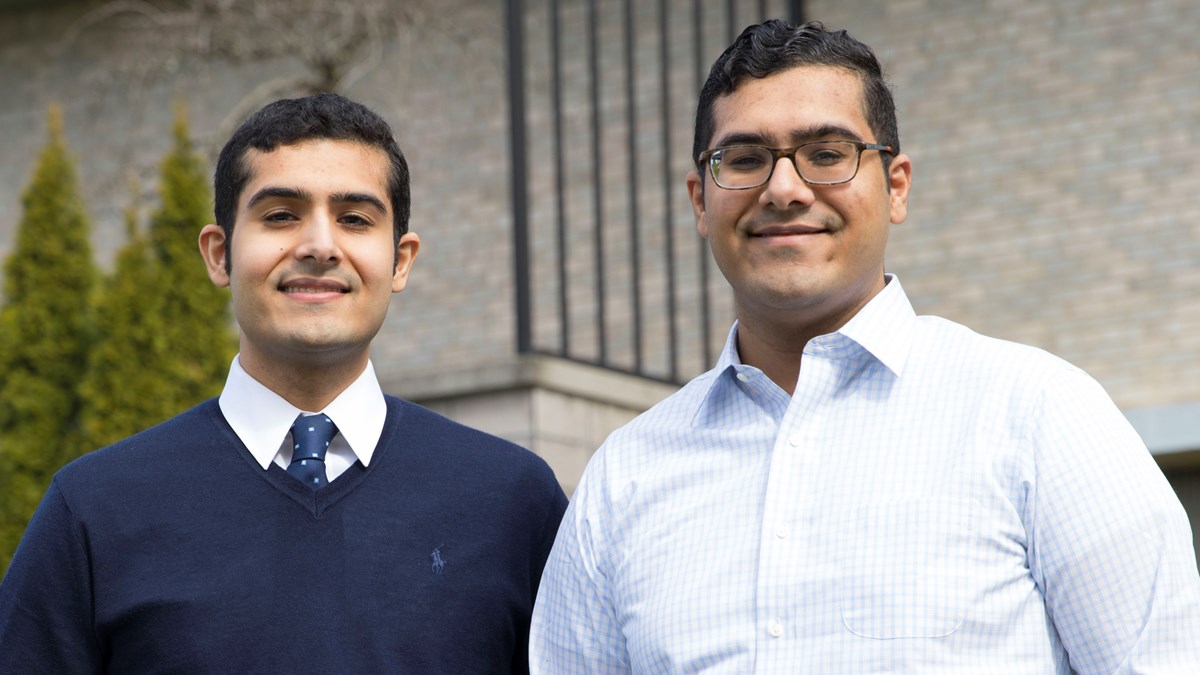 "We aspire to team up to revolutionize health care!"
Hometown:

Charleston, W.Va.
Ahmed and Muhammad Yousaf are identical twins who, in their youth, were accustomed to being mistaken for each other, called each other's name by professors and even occasionally their mom, but most of all they are used to being by each other's side.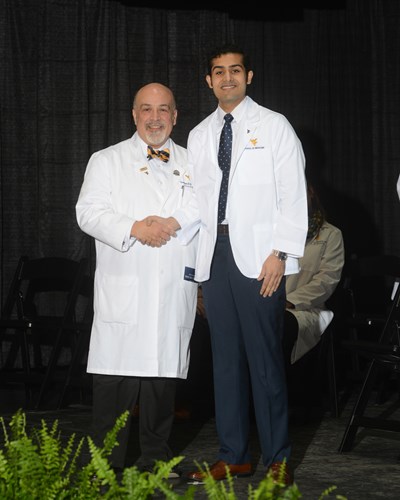 Natives of Charleston, West Virginia, they went through elementary, middle and high school together. However, college marked a fork in the road for them. Ahmed chose University of Pennsylvania where he studied biology, while Muhammad earned his bachelor's degree in psychology from Northwestern University.
The desire to help others is a common thread between the brothers. They found in medicine an opportunity to have an impact on people's lives, a feeling perhaps rooted in their own personal experience of having an older brother with health issues.
"Scientific exploration and patient care share a dichotomous bond; one breaks down the human condition to the cellular level while the other enjoys the complexity of the whole, yet together they intimately work in tandem to deliver medical treatment," Ahmed said. "In medicine, I have found a unique combination of the two and a passion to more fully explore its intricacies."
Similarly, Muhammad said that the interactions he has had in his life with doctors prove that the field of medicine can serve as a positive turning point in patients' lives.
The twin brothers' paths crossed again when they chose West Virginia University's School of Medicine for its strong academic standing and warm sense of community. As the white coat ceremony nears, marking a milestone in these identical twins' lives, they feel that their journey in medicine is coming full circle and credit the School of Medicine with sculpting competent physicians. As Ahmed explains, the event not only commemorates the beginning of their clinical training rotation, but also a lifelong loyalty to the profession and to the patients.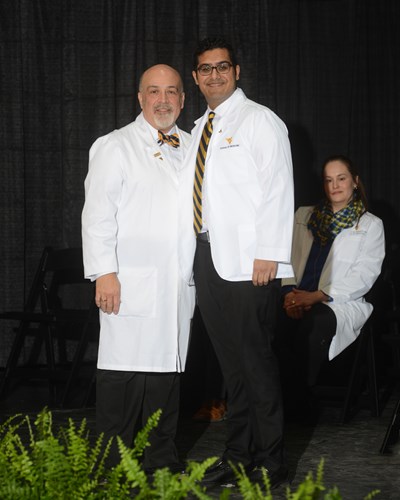 "The ceremony represents my hard work paying off after two exhausting years," Muhammad said. "It's something tangible to remind me that the thousands of hours studying in the library is worth it. It is symbolic and tells me I'm heading in the right direction."
The brothers may be undecided about their future plans. They remain, however, steadfast in their desire to advance this growing field. While Muhammad is adamant about making waves in the field of medicine he pursues, Ahmed aspires to fuse the best of clinical medicine with meaningful research. Another area that ties the twins together is their deep interest in biotechnology and the power of big data to revamp the health care landscape.
"We aspire to team up to revolutionize health care!" said the twins.