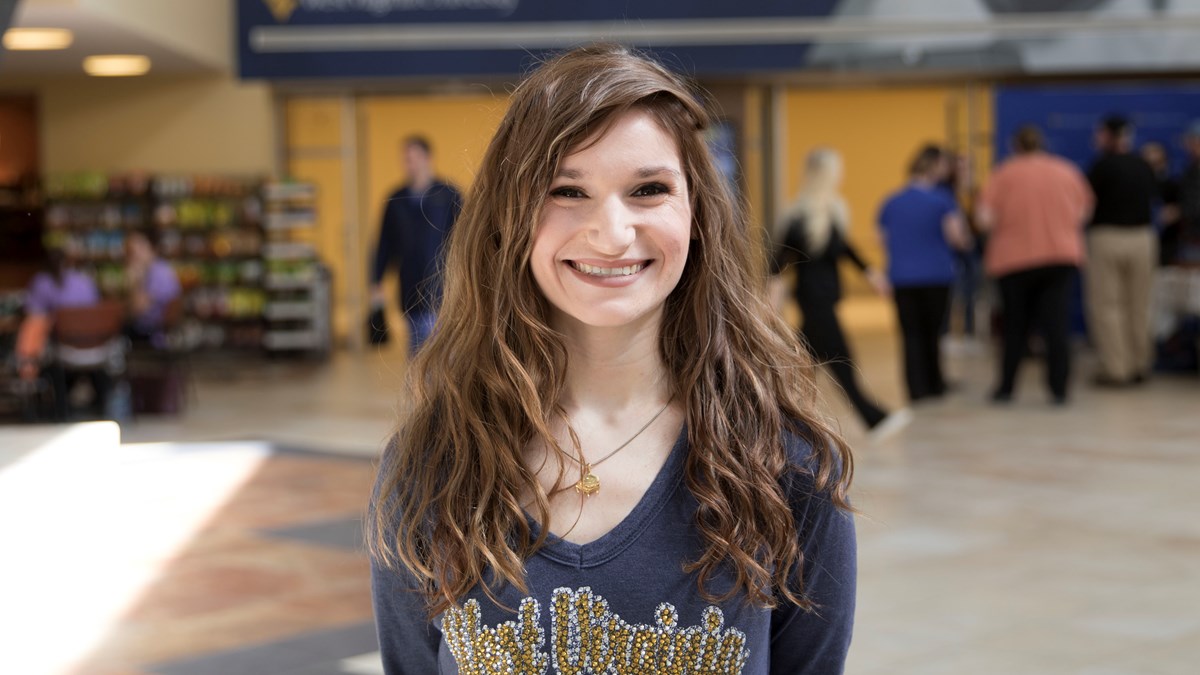 Hometown:

Bridgeport, W.Va.

Undergraduate Degree:

Psychology , West Virginia University
Doctors come to rely on their instincts, and the same can be said of doctors-in-training, according to West Virginia University's Brooke Cottrill.
Cottrill, a second-year medical student, says that the most important piece of information she offers to an incoming student is to stay true to themselves.
"Everyone will try to give you advice or a formula for success," she said. "It's good to listen to those ideas, but you have to find what works best for you – and that's going to be different for each person."
For Cottrill, who has a Bachelor of Science Degree in Psychology from WVU, says one of the biggest challenges she had to overcome was adjusting to the type of studying medical school requires.
"Everyone's experience is different," she said of her first two years. "What comes easy for you might be harder for your classmate, and vice versa. Don't get discouraged."
The Bridgeport, West Virginia native has always had an interest in school – particularly math and science.
"I wanted to apply my interest in those areas to a field where I still had an opportunity to interact and help people," she said. "Medicine provides me with that chance to do all of the things that I love."
As she dons her white coat and moves from basic sciences education to clinical-based training, Cottrill says she's excited for more patient interaction. She's had a taste of the experience while completing a preceptorship under Lisa Costello, M.D., assistant professor in the Departments of Medicine and Pediatrics.
A preceptorship provides opportunities for students to observe and shadow faculty members as they work with patients. Cottrill has observed Dr. Costello in her patient-care role as she treats patients in WVU Medicine's J.W. Ruby Memorial Hospital.  
Cottrill, who hopes to specialize in child and adolescent psychiatry after receiving a medical degree, says that WVU is teaching her how to put patients first.
"Seeing how Dr. Costello interacts with patients has helped me reaffirm the type of physician I want to be," she said. "She's personable, relatable and doesn't pass judgement on her patients. Even more than that, she's an advocate for them. This is exactly the kind of doctor I hope to become."