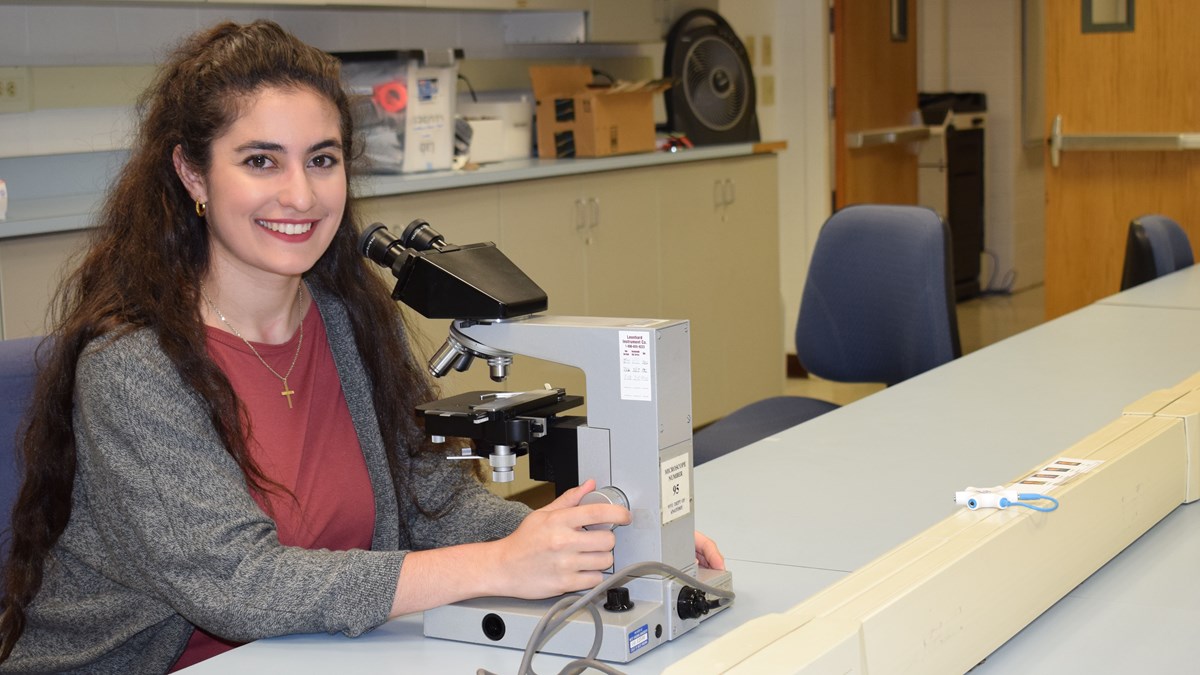 Undergraduate Degree:

Neuroscience, University of Pittsburgh
What made you want to get your MD degree at WVU?
I knew that WVU has a culture of purpose. My father and uncle trained here (MD and residency) so I knew WVU trained physicians well. WVU is a great place that is service-orientated and has a call to serve the state. The culture and service aspect that WVU has as well as all of the opportunities provided for the students made WVU SOM an easy choice.
So far, what is your favorite part of the MD program?
I love how much were are learning! Interacting with my classmates, faculty, and course directors in group settings and one-on-one has helped me grow. I also enjoy our physician shadowing experiences throughout the year.
What made you want to become a doctor?
I love the service aspect of medicine and I have had great role models that exemplify these qualities. You are able to be a professional that people look up to and respect for the service that you give to the community. 
How do you think your 3rd and 4th clinical years will be unique since you are part of the Morgantown Campus?
Excited that I will do my clinical rotations in the hospital at which I was born. I am excited that there is the new Heart and Vascular Institute complete and the Children's tower is being built. I also like having dedicated teaching faculty here that can be mentors and help guide me in all four years of my education. 
Did the programs orientation week help you get to know your classmates, faculty/staff, and get you acquainted with Morgantown before classes officially started?
Love the camp day! It was great that I got to tour the Charleston campus even though I will be doing my clerkships in Morgantown. We also got to tour the STEPS Center. Taking the Oath of Integrity at the end of our orientation week was a nice way to start to our new chapter together as a class. 
Do you have any advice for anyone thinking about medical school?
Hard work pays off. It is an exciting time in your life because everything you learn is new and different. The only person you should be competing with is yourself.
What activities help keep you a well-balanced medical student?
My great support system of family and friends as well as my new medical schools friends. Everyone understands what medical school entails and we enjoy our time off together. I also make an effort to go to the gym during the week as well as play the violin.
So far, which wellness event has been your favorite?
The camp day because it was a first time I got to know my classmates and work in a team environment. I was able to start forming my friend group in medical school as well. 
What do you think about the schools community service requirement?
I think it is wonderful! I don't' look at it as a requirement; it is something I would want to do anyway. I believe medicine is a service to your community. There are lot of opportunities to serve the local community and it does not conflict with your course work. It allows you to become a member of the community while you are here studying and training. 
What plans do you have for the summer between first and second year?
I will be conducting research in Dr. Agmon's Lab through the INTRO Summer Research Program. I will be studying somatostatin interneurons in Alzheimer's disease using a mouse model. My undergraduate research search was exploring sex-specific differences in GABA-related gene expression in mood-related brain regions in Major Depressive Disorder—this includes somatostatin. I am excited to investigate the role of somatostatin in another disease process using different techniques.
What are your goals after graduating?
Right now, I am interested in Diagnostic Radiology, Interventional Radiology, and Surgery. I like how there is an increasing emphasis on imaging in our curriculum. I am very open to learning more about other specialties throughout medical school. 
Interviewed spring of 2019 (during the MS1 curriculum)
Photo taken in Histology Lab